This is one of three surviving 1917 Ruston kerosene tractors. The Ruston tractors were manufactured under licence from Holt and most of the 443 produced were sent to Russia for service in WW1.
This example was used during the construction of the Longreach to Winton railway line in 1925. It was then used to pull a Comet fire plough (for creating firebreaks in bushfire prone country). It was donated to the Ilfracombe (central western Queensland) farm machinery museum in 1992.
While this example is not a military vehicle, I have posted the photographs here on the basis of the numbers that served in Russia in WW1.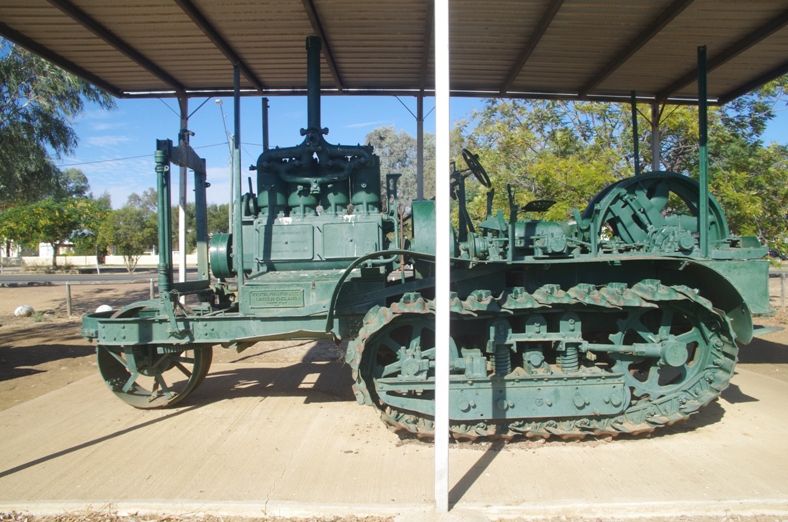 Cheers
David