3D-Kits 1:72 Hurricane Mk IID Conversion Kit 72-C003
Quote:
Injected plastic parts for the Vickers 40mm S guns, high quality decals and full colour instructions to convert a Hurricane IIC to IID. The cannons can also be used on the Hurricane Mk IV.

To counter Axis armour, the British introduced a tank busting version of the Hurricane. Armed with two Vickers 40mm cannon they had the same effect as an armour-piercing rocket, but were four times more accurate. First fitted to the Hurricane as the Mk IID, they were also used on the later Hurricane Mk IV. Hurricane IIDs saw service in North Africa, the Far East and in the UK.

Featuring long-run injection moulded parts, our conversion set is designed for any 1:72 Hurricane IIC kit. It provides two cannons, which can be both faired or unfaired, full breech detail and two 40mm ammunition boxes used for transporting shells.The set includes high quality decals printed by Fantasy Printshop for three aircraft. Roundels are not included.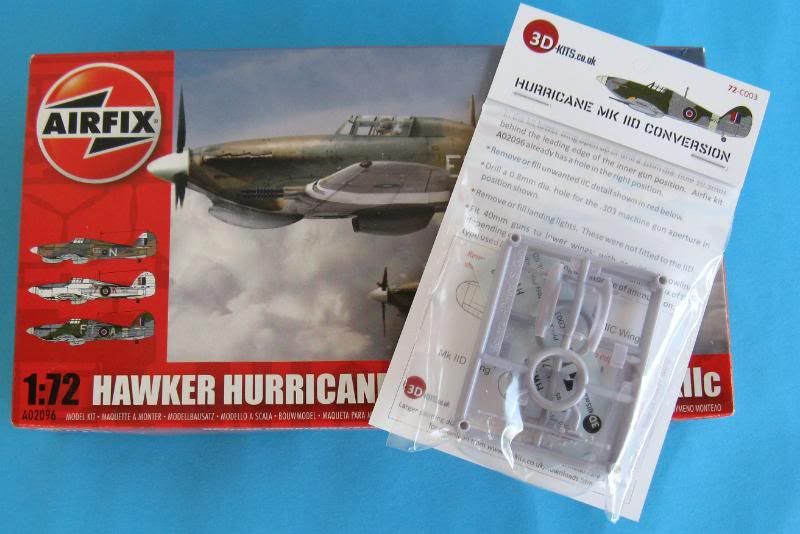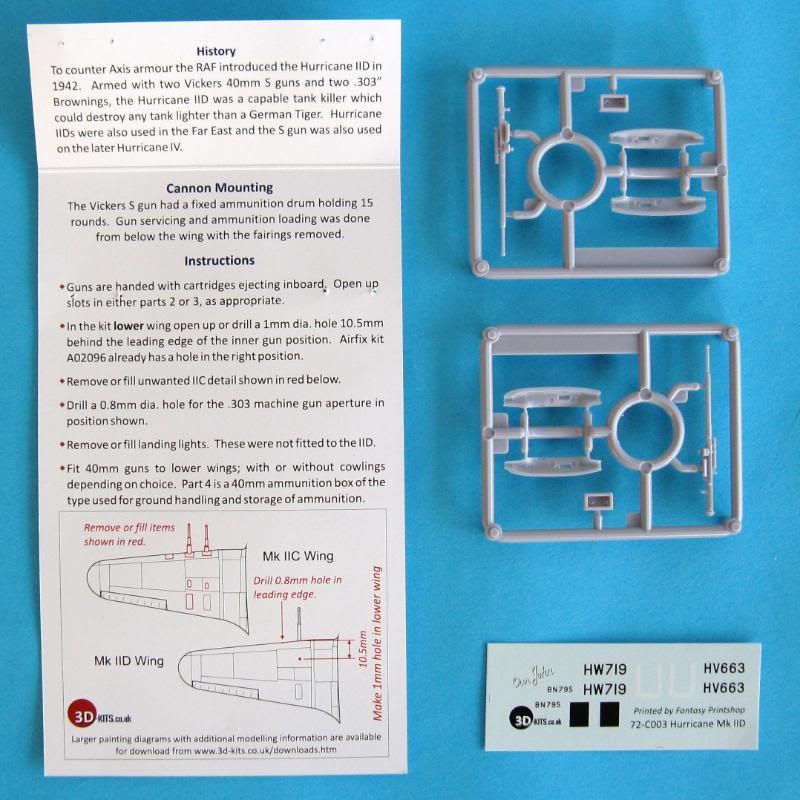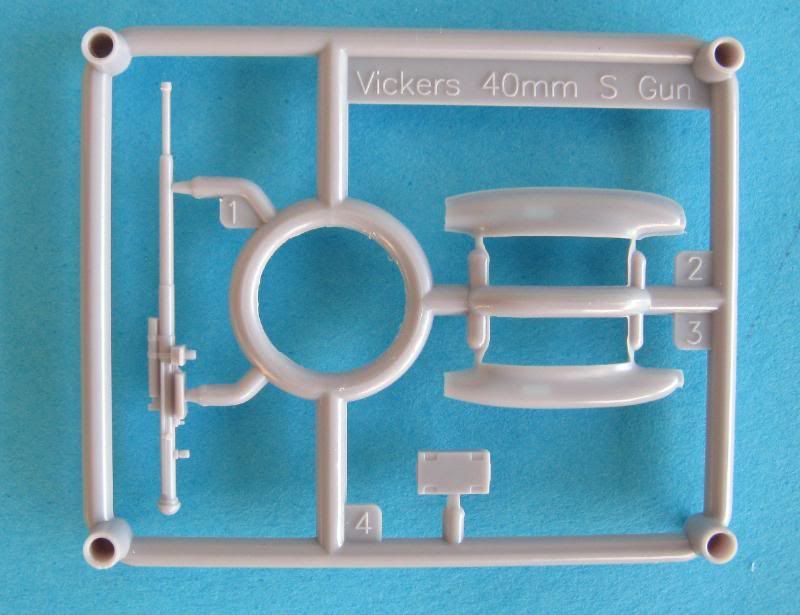 Interesting stackable sprues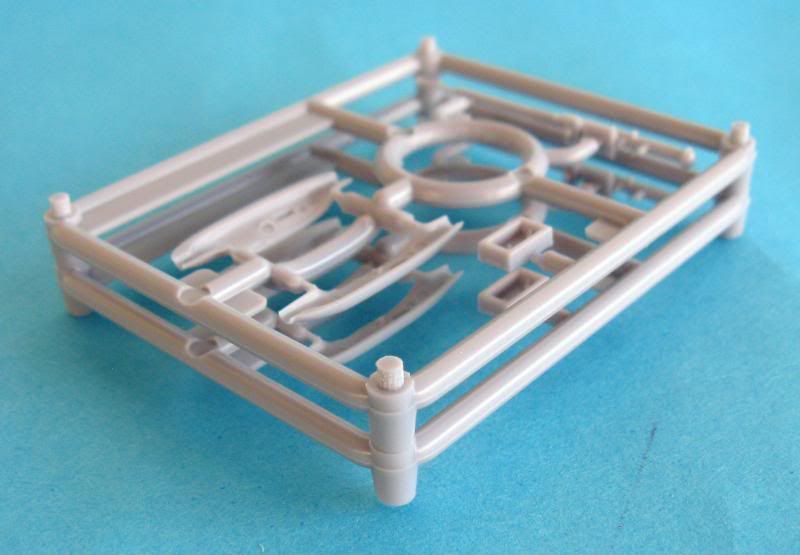 Painting Guide .pdf
http://www.3d-kits.co.uk/sitebuildercon ... l-Info.pdf
3D-Kits Online Store
http://www.3d-kits.co.uk/online-shop/in ... pq1uejd6c5
_________________
Best
Rich
"I've seen things you people wouldn't believe. Attack ships on fire off the shoulder of Orion. I watched C-beams glitter in the dark near the Tannhauser gate. All those moments will be lost in time... like tears in rain... Time to die."
My Model
Portfolio