3D-Kits 1:72 Spitfire Mk II LR Conversion Kit 72-C002.
Quote:
Injected plastic parts, high quality decals and full colour instructions to convert a Spitfire Mk I or II kit to a long range Mk II.

To increase the Spitfire's range about 100 Mk IIs were adapted in 1941 to carry a non detachable fuel tank under the port wing. These served with 66, 152 and 188 Squadrons. The tank gave a useful increase in range and allowed Spitfires to escort bombers on daylight raids to the continent, but speed and manoeuvrability suffered.

Featuring long-run injection moulded parts with fine recessed panel lines, our conversion set is designed for the new Airfix Spitfire (A02010), but with minor adaption can be used on other Spitfire kits as well. The set includes high quality decals printed by Fantasy Printshop for two aircraft (66 & 152 Squadrons). Roundels are not included.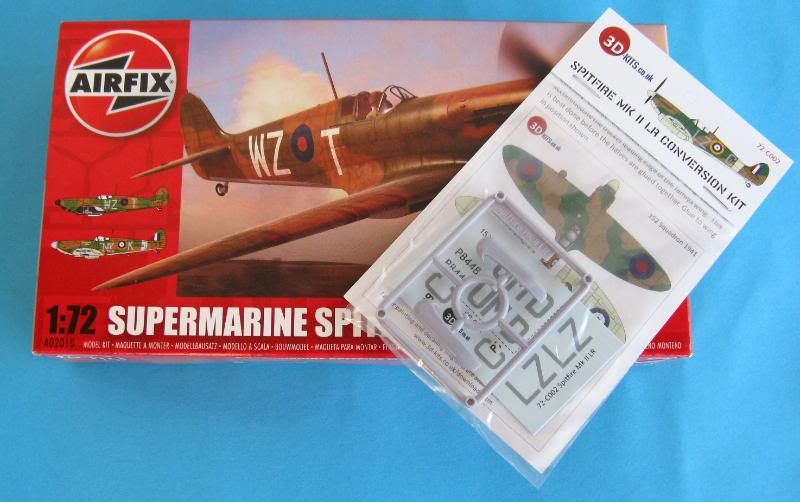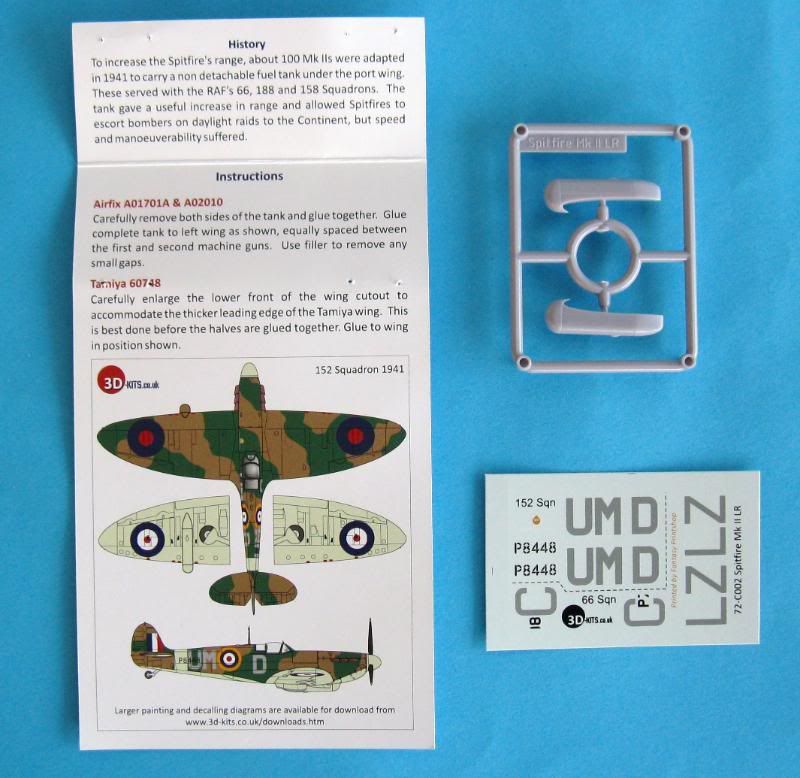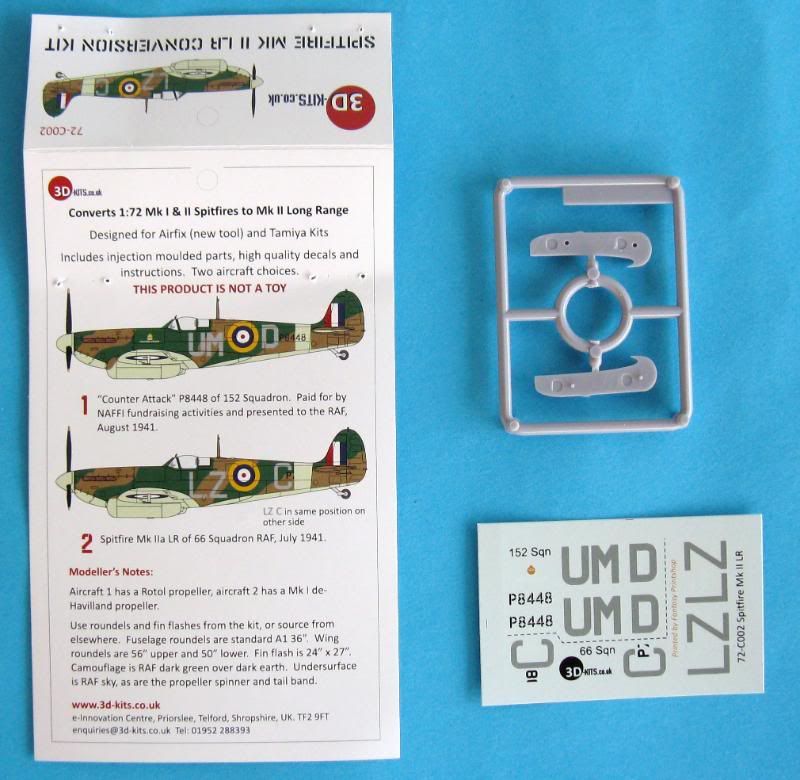 Colour Scheme .pdf
http://www.3d-kits.co.uk/sitebuildercon ... l-Info.pdf
3D-Kits Online Store
http://www.3d-kits.co.uk/online-shop/in ... pq1uejd6c5
_________________
Best
Rich
"I've seen things you people wouldn't believe. Attack ships on fire off the shoulder of Orion. I watched C-beams glitter in the dark near the Tannhauser gate. All those moments will be lost in time... like tears in rain... Time to die."
My Model
Portfolio