All done!
I found this astonoshingly hard to photograph, & when I finally got the camera focused, it revealed many a flaw I hadn't even noticed! The filings I didn't remove I painted over, & they are invisible in normal light, but the flash has blown them up massively & made it look like I haven't even bothered! As with most of my builds, It looks a thousand times better on the shelf than under the glare of the flash, but overall I'm pleased with it.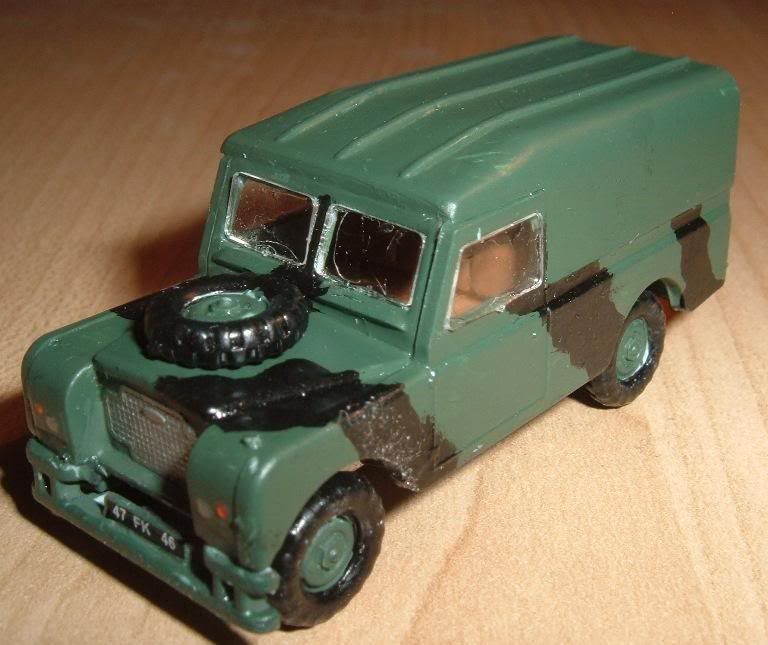 More photos in the gallery.
Would I do another? Hmm, probably not, as although it sounds slightly soppy, I enjoy building planes because generally speaking I find the real things fascinating and/or beautiful, & I'm afraid Land Rovers & Tanks don't really fulfill either criteria, particularly on the beauty side! I have very much enjoyed the group build though, & always loke seeing everyone else's builds go together.