AMT 1/48 TIE Interceptor


181st Imperial Fighter Wing, Brentaal IV
Pilot: Sublieutenant Vyrr Lorat - 12 Kills
Sublieutenant Vyrr Lorat was recruited to join the elite 181st Imperial Fighter Wing by none other than Captain Soontir Fel, the greatest TIE fighter pilot of the empire. He fought in the battle Yavin where he defended the Star Destroyer Avenger bringing his kills to 10 and allowing him to carry Blood Stripes on his fighter. He was stationed at Brentaal IV, defending the planet from the New Republic when he scored his next two kills, both Y-Wing fighters. Lorat was credited with a total of 18 kills during his service, but was killed in the battle for Cartaan by Wedge Antilles and the X-Wings of Rogue squadron.

This was an easy snap together kit which had some poor fitting parts. I removed most of the Snap together pins and glued the model together. It is painted with Testors paints and heavily weathered with Acrylic washes. The model represents Vyrr Lorat's fighter stationed planet side during the Brentaal IV campaign. Brentaal IV was a warm and temperate planet and the TIE fighters stationed planet side soon became covered with grit from the constant rain and pollution from the industrial centers.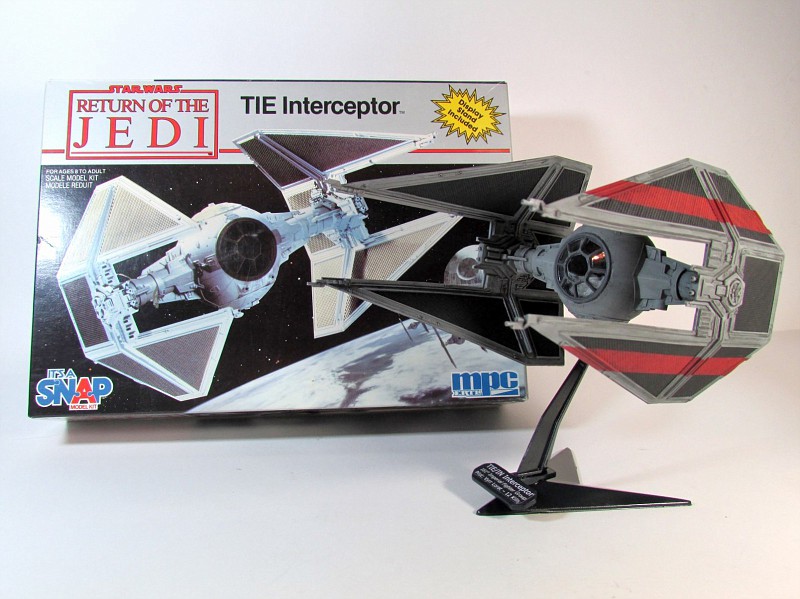 Nice view of the "Blood Stripes" which were painted on after the pilot's 10th kill.
Thanks for checking it out...