After a few days in a bath of brake fluid I used an old toothbrush to get rid of the old paint. I was surprised that the metallic paint was the hardest to remove. Eventually it all did come off.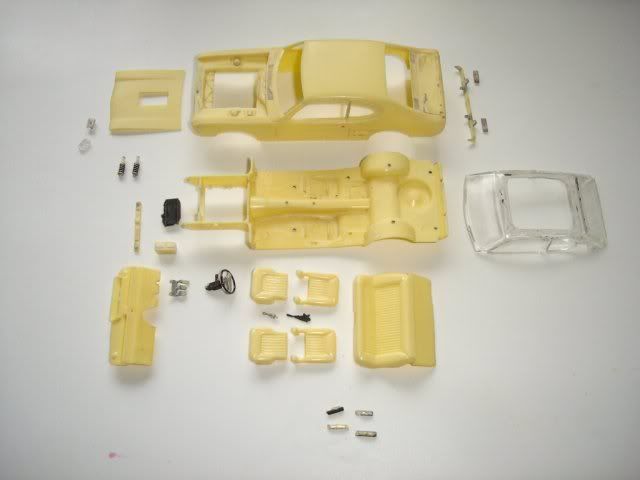 The next thing to do was to fill the hole in the bonnet. I placed the bonnet on some scrap plasticard and drew around the hole. Then I cut out the piece to fill the gap.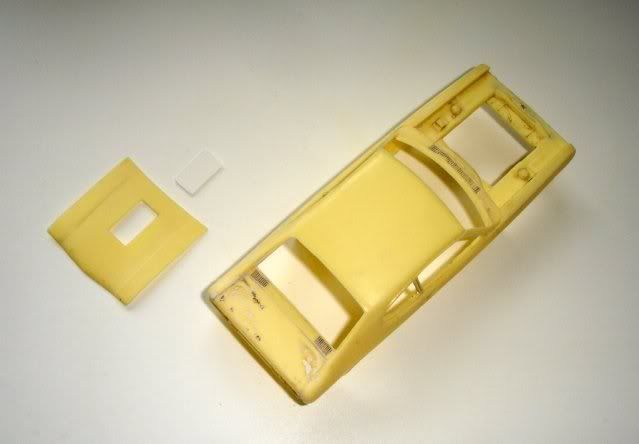 The plug fitted well and it just needed a skim of filler. It was then primed to check all was okay.
Now I turned my attention to the front panel. The lower front panel was one of the many things missing from the kit so I used the Ford Escort front panel cut in half. Another problem is the front part of the wheel arches were also missing. Again I used the donor car to extend the arches.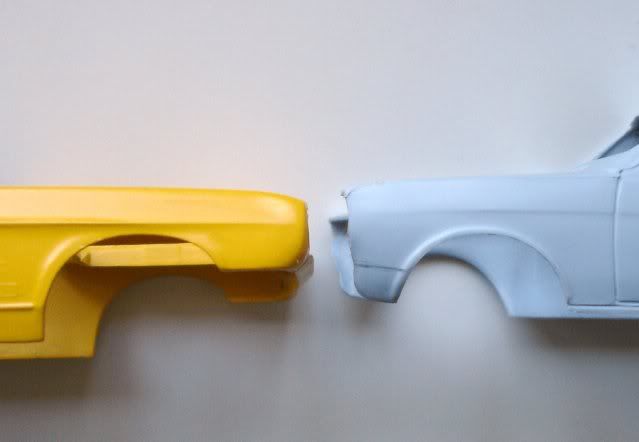 The front panel and wing extensions are in place and some scrap plastic was used to join the front panel to the wings -the Escort isn't as wide as the Capri. It was then filled.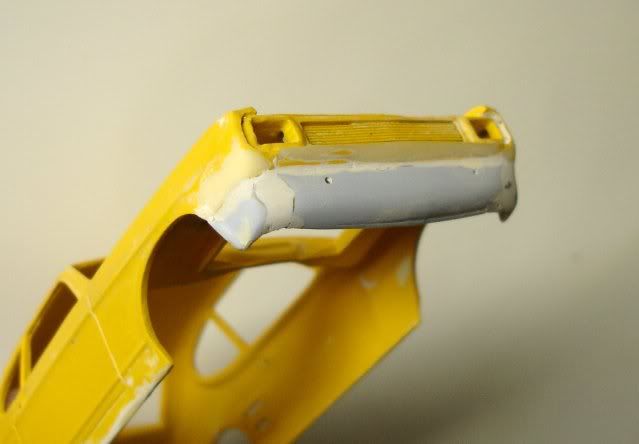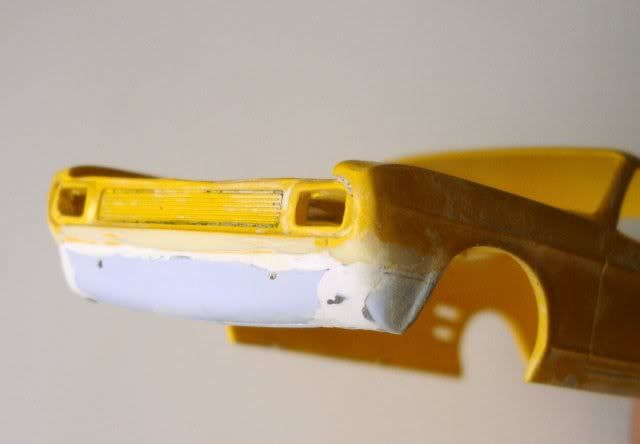 After a couple of rub downs it was re filled then I sprayed it (Humbrol rattlecan 69 Gloss Yellow)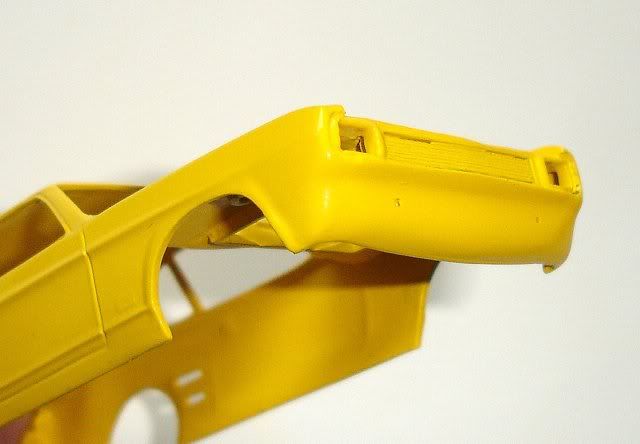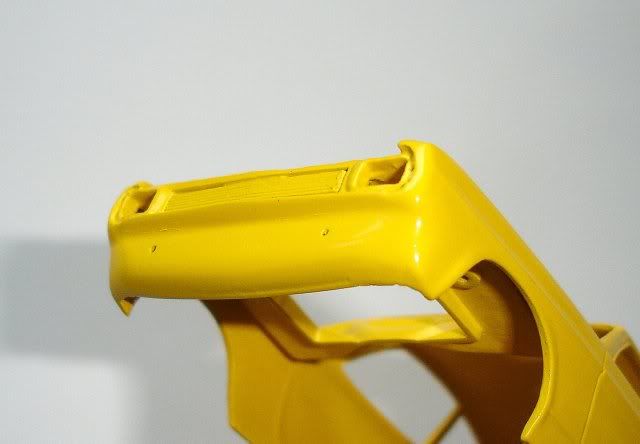 Came out better than I'd hoped!
The bodyshell has now been painted.