Made a start. First thing I did was size up the pannier against the bombay doors. The resin pannier seems to come up a couple of millimeters short, and a bit shallow.
I cut the radar bulge off, which was very simple, the plastic being very thin in this area.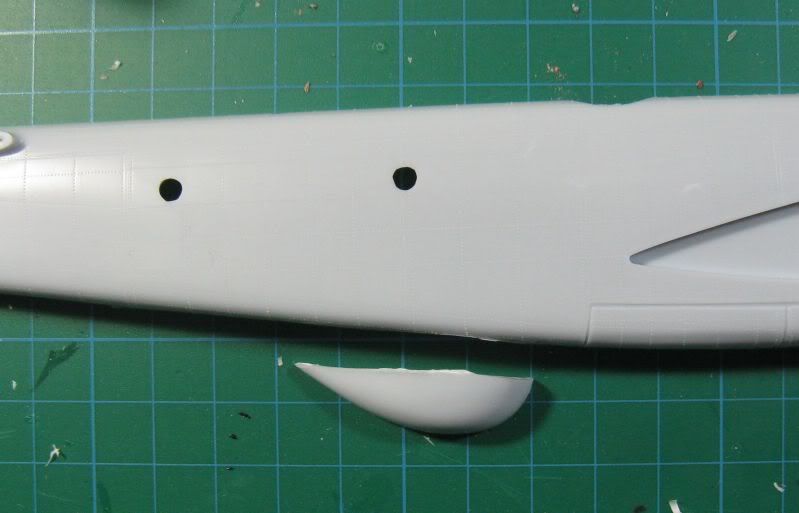 Next to come off was the bombay doors, as I assume on the aircraft the pannier was a direct slot in fit with the doors removed. The doors were removed by scribing around the recessed panel line. Again no major problems.
Last to come off was the rear gun position to make way for the tail cone, which left the fusleage looking like this.

The fuselage was assembled and dry fitted into the fuselage, where it became apparent a section would need to be removed to avoid fouling the resin inseert.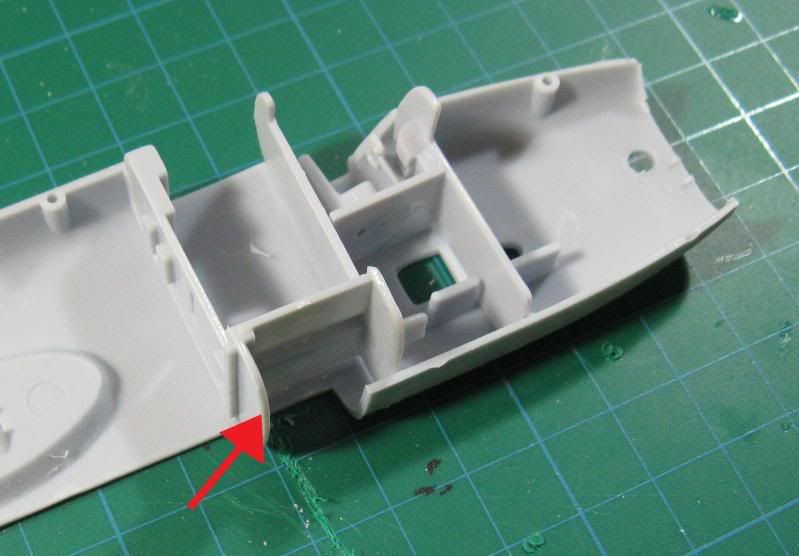 I then taped the fuselage halves together to dry fit the pannier. There are no instructions with the set, so no indication which way is forward. Looking at photos the deeper end seems to go at the front. A simple arrow drawn onto the resin pour stub would have helped a lot in the absence of instructions.
In the end, which ever way you put the pannier in, it seems the resin is too shallow, so there is a step at the fuselage join. The width is spot on.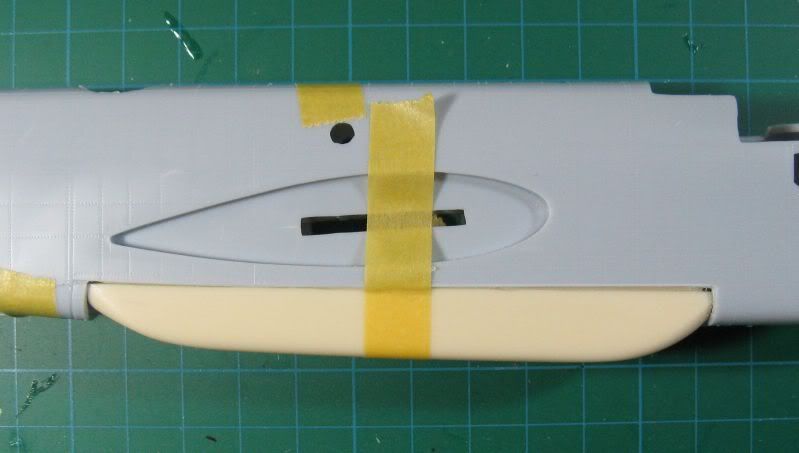 I decided the "blunter" end should go at the front. This still left considerable gaps though. In the picture you can see the gap and the 2mm of bombay doors left in place where the pannier is short at the rear.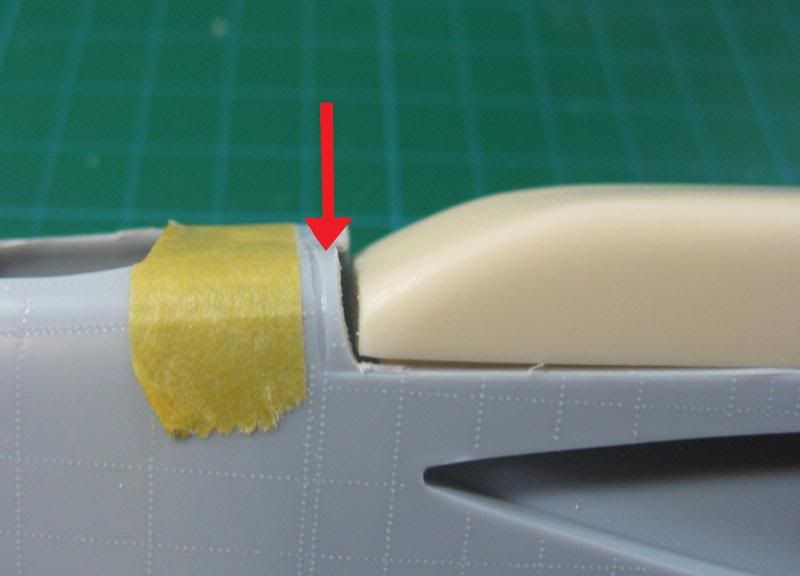 Fiddling with cocktail sticks, it seems the pannier should sit lower. This solves the problem of the front and rear step, and also makes the depth of the pannier compared to photos look a lot better.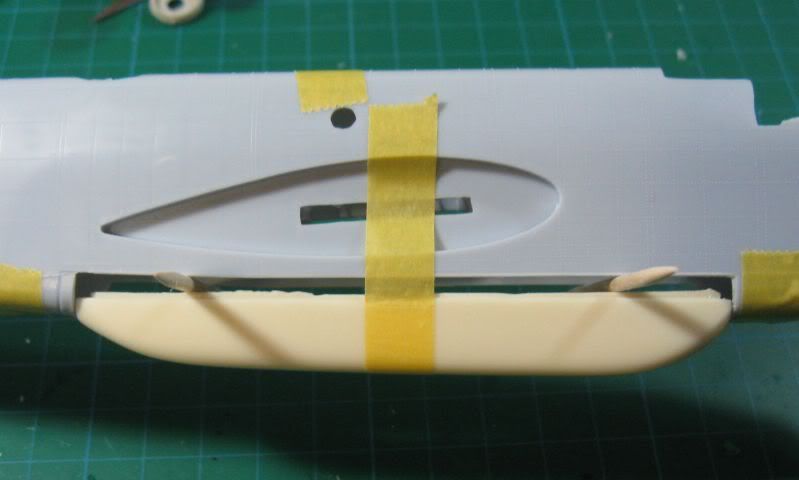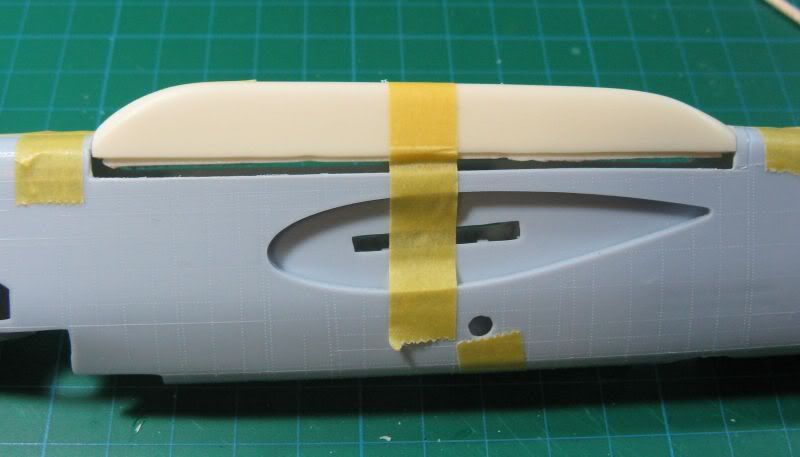 Looks like a lot of work with sprue packing and milliput is going to be needed to seat the pannier in place.
_________________
Best
Rich
"I've seen things you people wouldn't believe. Attack ships on fire off the shoulder of Orion. I watched C-beams glitter in the dark near the Tannhauser gate. All those moments will be lost in time... like tears in rain... Time to die."
My Model
Portfolio