The colour details of the made up example I did for Airfix on the rear of the box are as follows: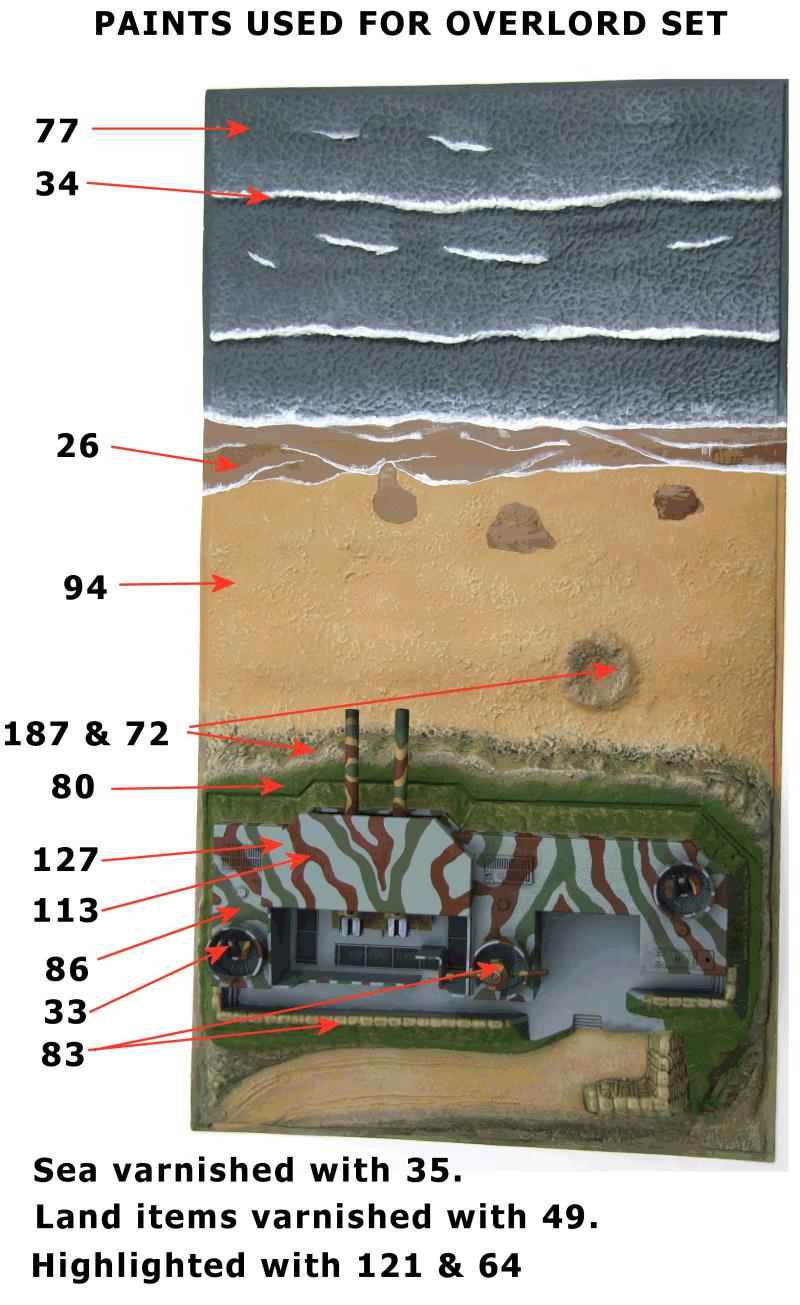 IIRC I did a darker grey/brown wash on the rocky bits.
The access road was any mix of blended sandy/grey colours I used 2 or 3 painted on each other whilst drying, I think I used a bit of old sponge "speckle" each layer of paintg, followed by a drybrushing of 121.
Sandbags being made of a hessian sackcloth I tend to paint with 83 or 72 and drybrush with a lightened version of the same colour or again 121.