This is a detailed resin replacement for the stock weapons bay for the 1/72 Airfix Nimrod kit by AlleyCat, which comes from A2Zee Models.
The kit consists of 13 pieces, the weapons bay, three bulkheads and the remainder the weapons supports.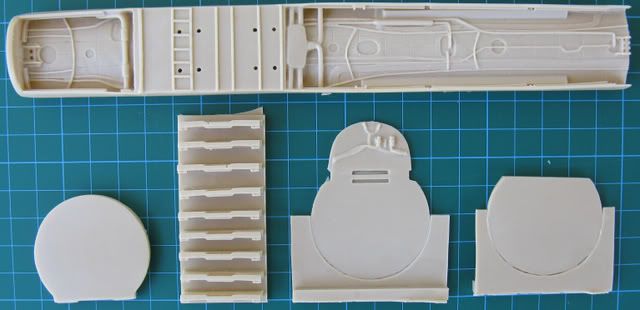 The resin is very nice, only minor pitting on some points of the interior join where the sidewall meets the roof in the rear section of mine, but this won't really be visible once assembled. Nice surface detail.
It is certainly an improvement on the kit provided part. I don't know anything about the actual Nimrod weapons bay so can't comment on the accuracy - as ever check your references.
This isn't a shake and bake drop in replacement, some work will be needed to adapt and fit the part. As can be seen in the photos, one side of mine doesn't run quite as true as the other. The instructions are three A4 sheets with written instructions and annotated pictures. They certainly seem straightforward and simple enough.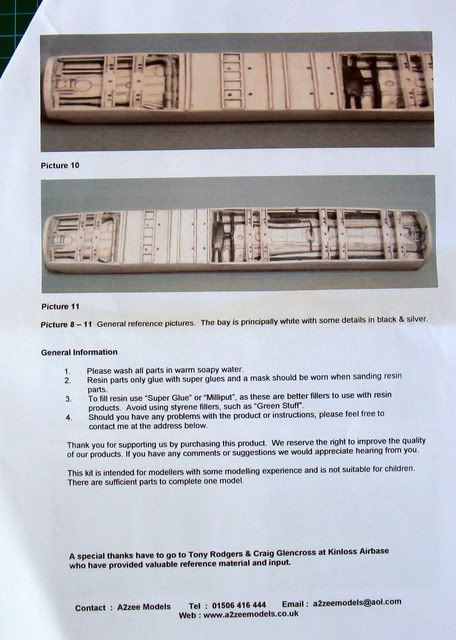 It certainly looks the part when painted up and should make a very nice addition to anyones model. You get a lot of resin for the money so I'd say it's good value.
The price is UKP13.50 and is available from
A2Zee Models
, who has a very reliable and quick service.
Best
Rich
_________________
Best
Rich
"I've seen things you people wouldn't believe. Attack ships on fire off the shoulder of Orion. I watched C-beams glitter in the dark near the Tannhauser gate. All those moments will be lost in time... like tears in rain... Time to die."
My Model
Portfolio