Alley Cat 1/72 Nimrod Engine Upgrade Set AC72006C.
An in-box look at the resin engine upgrade set for the 1/72 Airfix Nimrod. Contents come in a very sturdy box with the resin separated into two bags. There is a single A4 sheet of written instructions and two A4 sheets of photograph's showing the assembly.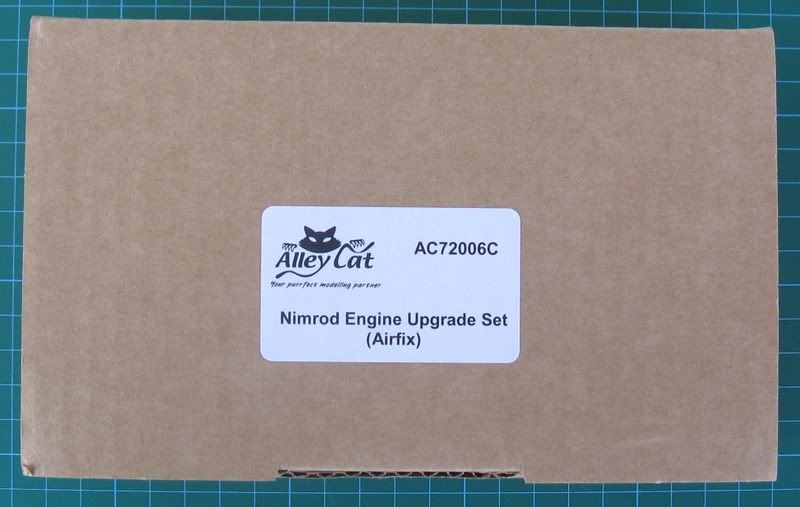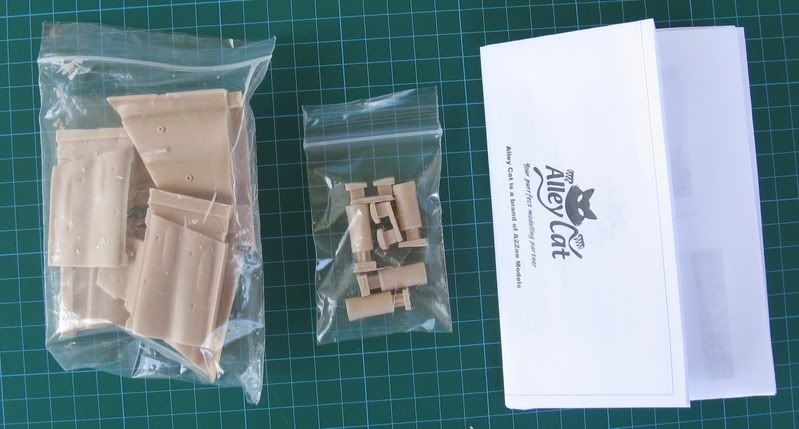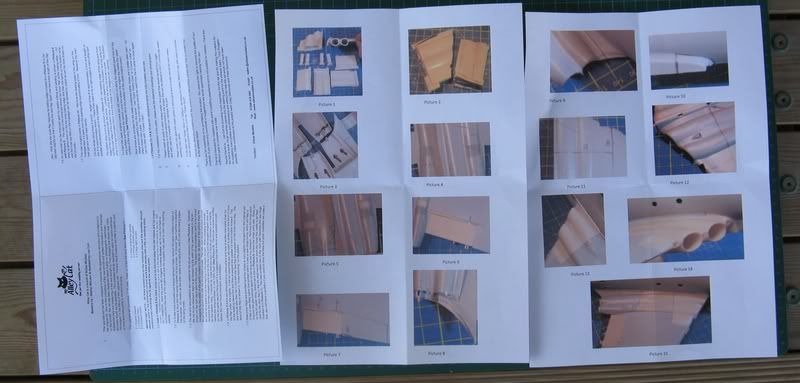 The pieces are cast in a tan colour resin, surface detail is very fine with recessed panel lines and the resin is great with a smooth surface and no pitting. There are 13 pieces of resin and two transparencies for the wing lights.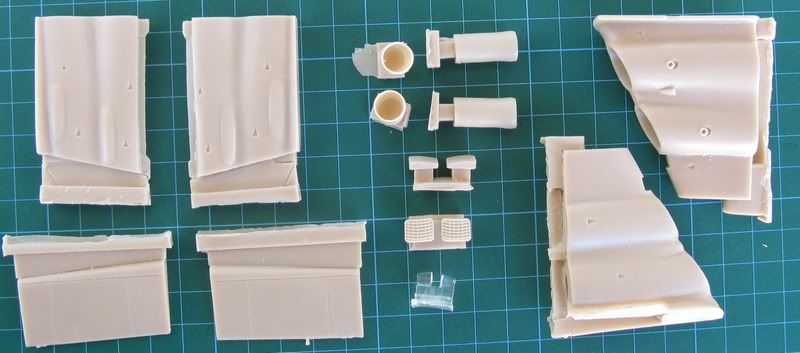 The two main pieces of resin are the parts for the engine intakes. These are one piece and seamless, with the grill between the engines moulded in and the wing light reposition closer in towards the nacelle. There has been some discussion on the shape of the intakes and thickness of the lips, the shape can be altered by warming the resin and compressing it top to bottom to give a more square shape – all new pieces from Alley Cat will have this alteration. The pieces with the ducs and inlets are a vast improvement on the kit ones though and I certainly wouldn't have any qualms about using them.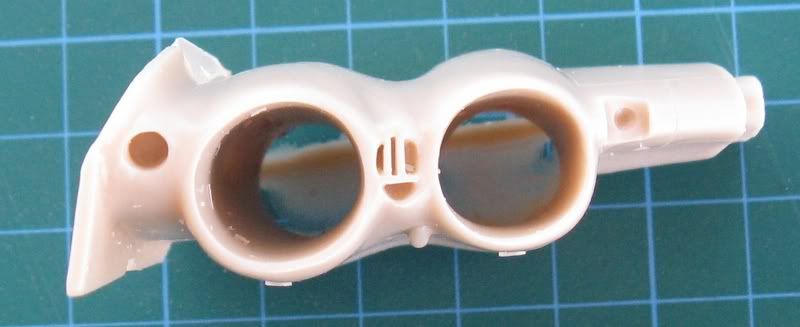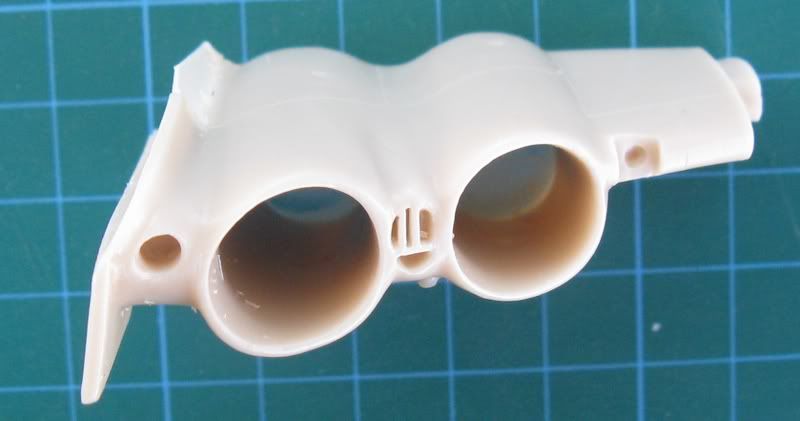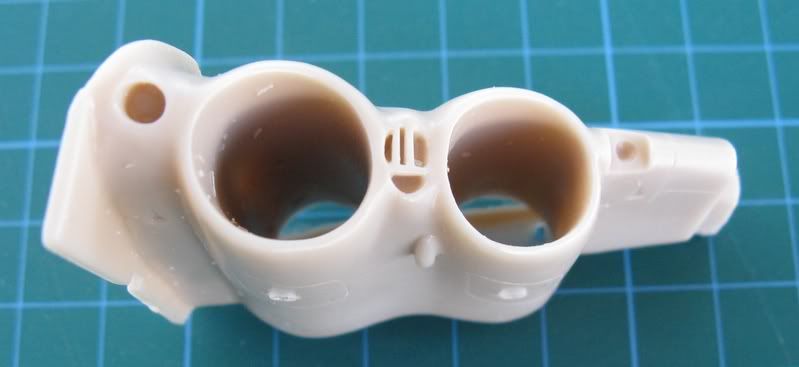 With kit pieces for comparison.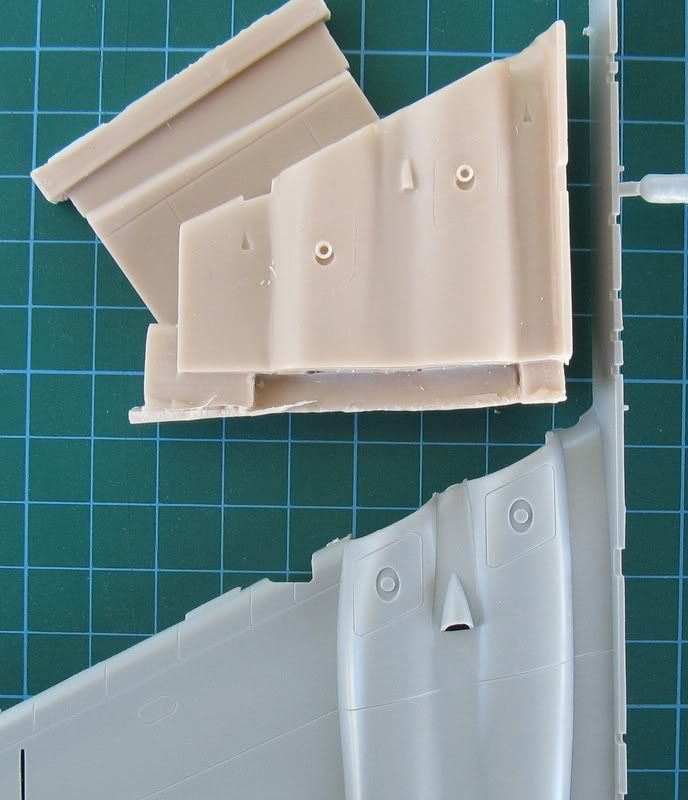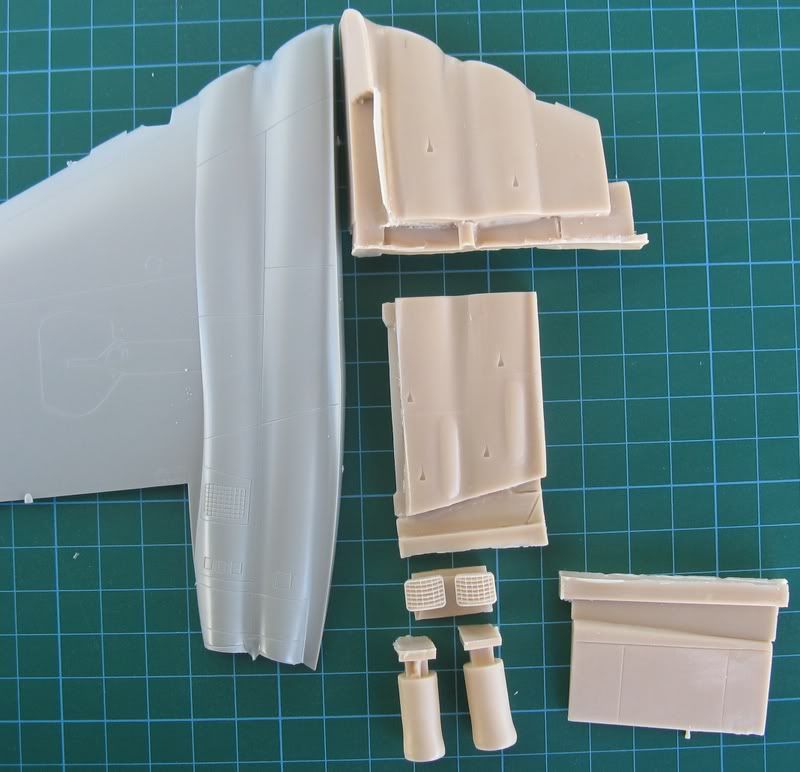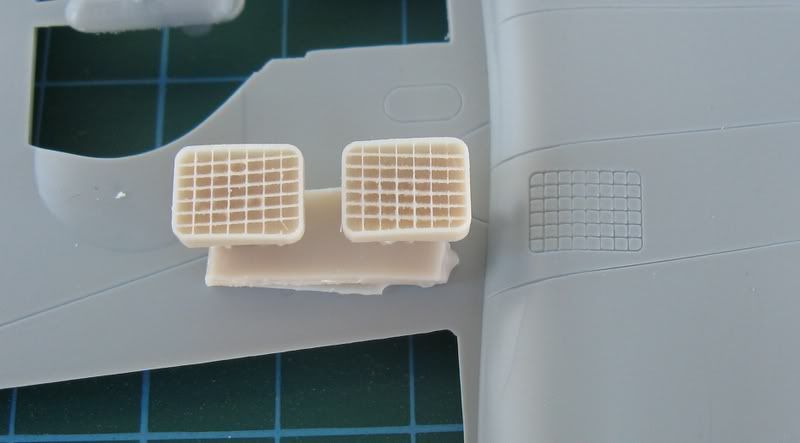 I certainly think the set is worth it, you get a lot of resin for your money, it will certainly add some nice detail to the model. The set is UKP12.50 and is available from
A2Zee Models
. Alley Cat has also released a
resin fin replacemen
t set for the Nimrod with SCP intakes and new nose wheels, price UKP4.95.
Best
Rich
_________________
Best
Rich
"I've seen things you people wouldn't believe. Attack ships on fire off the shoulder of Orion. I watched C-beams glitter in the dark near the Tannhauser gate. All those moments will be lost in time... like tears in rain... Time to die."
My Model
Portfolio