Some people have been kind enough to express an interest in my model railway layout so here are the latest progress pictures. Unfortunately, my renewed interest in this has come at the expense of plastic airplane modelling, but hey, whatever is giving you the most fun in the moment, am I right?!
The main activity at the moment is track laying which involves a lot of cutting and joining and is very time consuming.
I am gradually replacing my old Hornby points (switches to you guys across the water) with the better made Peco ones. I am mixing Insulfrog and Electrofrog types. They will all be motorised eventually but I am concentrating on the more remote ones first, those near to the controllers are easier to reach and so will be hand operated for now.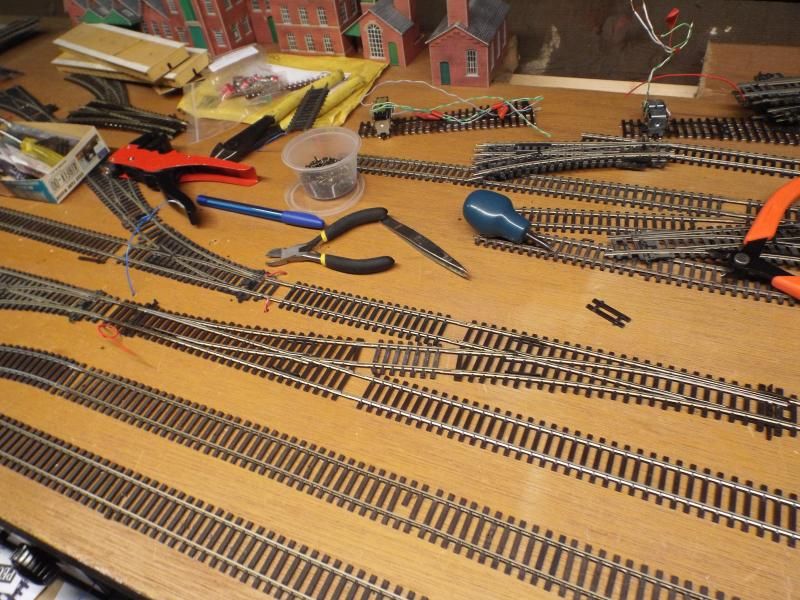 This will eventually be the station area with four through roads and two or three bay platforms. I've populated it with some of my rolling stock - it will loosly be mid to late 60's steam to diesel transition (so I can run both!) set in the Southern part of England with some cross regional traffic as well.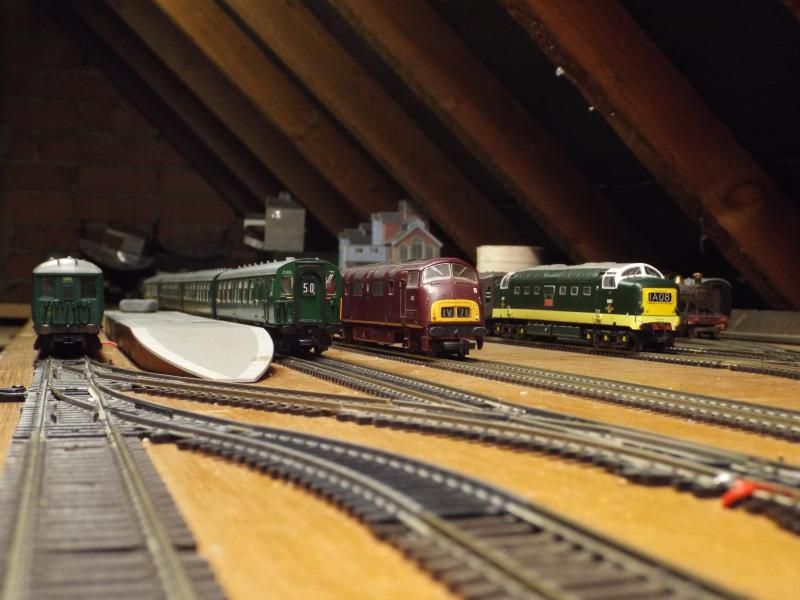 This will be the diesel re-fuelling point - I have a nice plastic kit for this by a British manufacturer called Knightwing.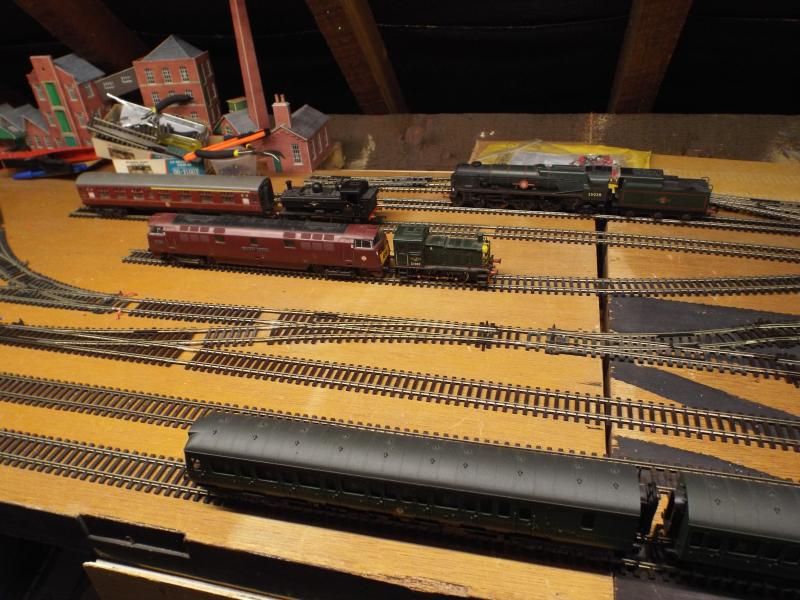 There are two roads (Up Main and Down Main) running right around the loft - approx 27 feet by 7 feet circuits.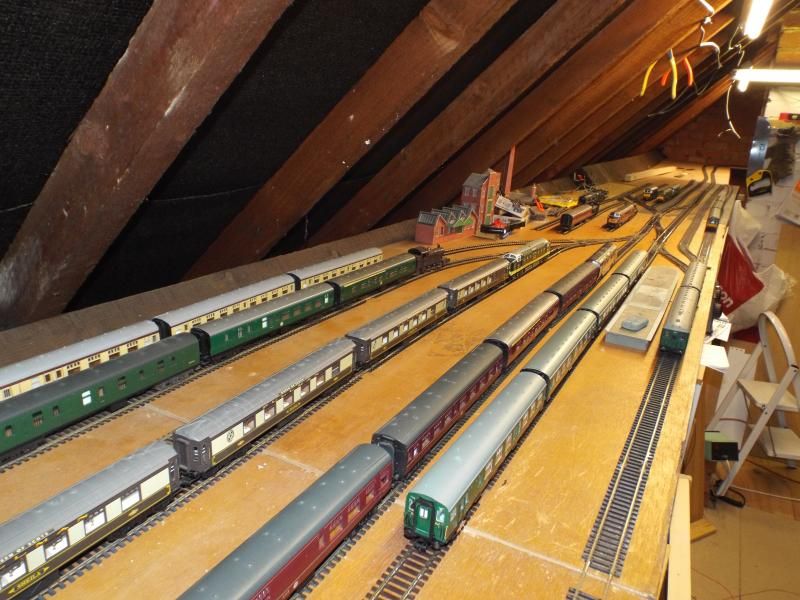 These roads will be the loco depot for a mix of steam and diesel locos.
This is my temporary control panel for the points switches and detection indications.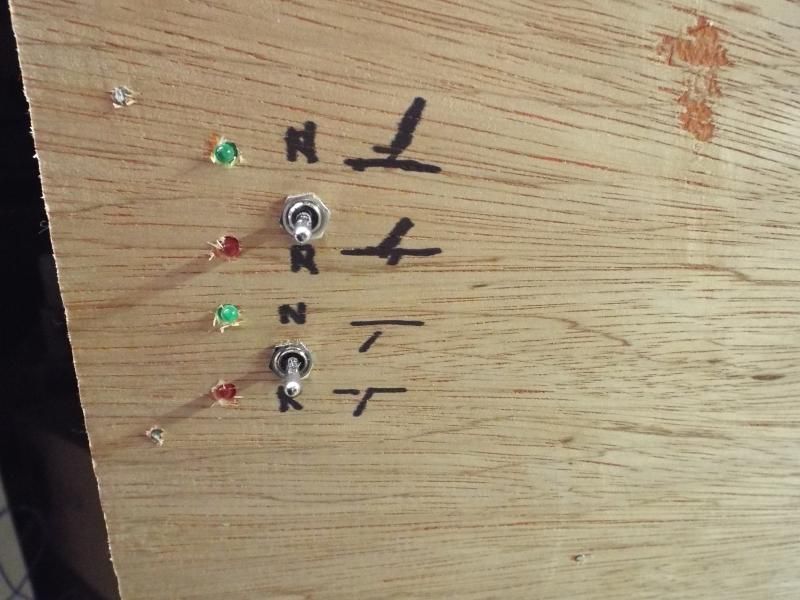 The controllers sit on a very crudely constructed frame that I must improve before too long.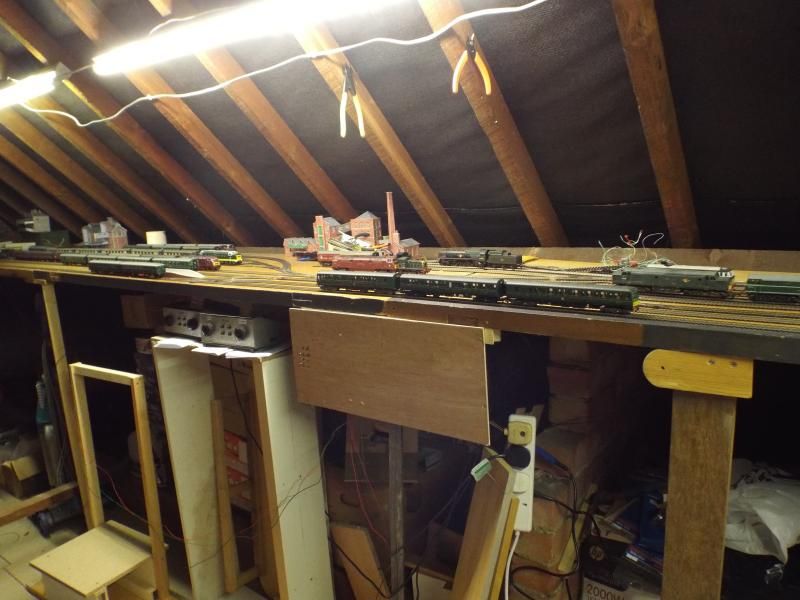 As you can see, there is a rather large chimney breast seperating the two halves of the layout which means not much will go on in that part as I have to squeeze between the triangular gap on the right to access the other half utilising a small set of steps and some moves that would impress a professional gymnast!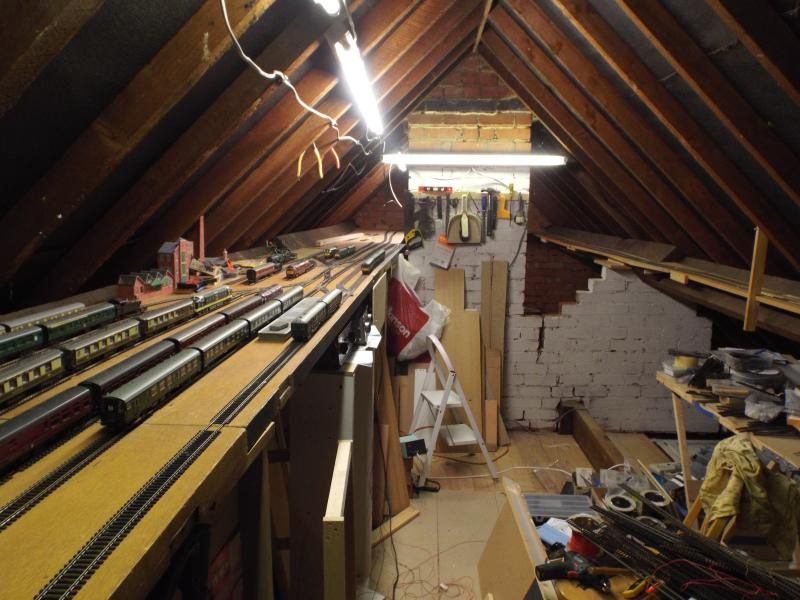 All for now, I'll post more as the work progresses - if anyone is still interested :ha:
Cheers
Al,