I was asked recently how Colourcoats compared to two references.
The references used are:
1.1996 edition BS381C; described as for identification, not matching purposes. Matching quality cards are available, but cost even more than the already very expensive booklet!
2.British Aviation Colours of World War Two - The Official Camouflage, Colours and Markings of RAF Aircraft, 1939-45 published by Arms and Armour Press in association with the RAF Museum, Hendon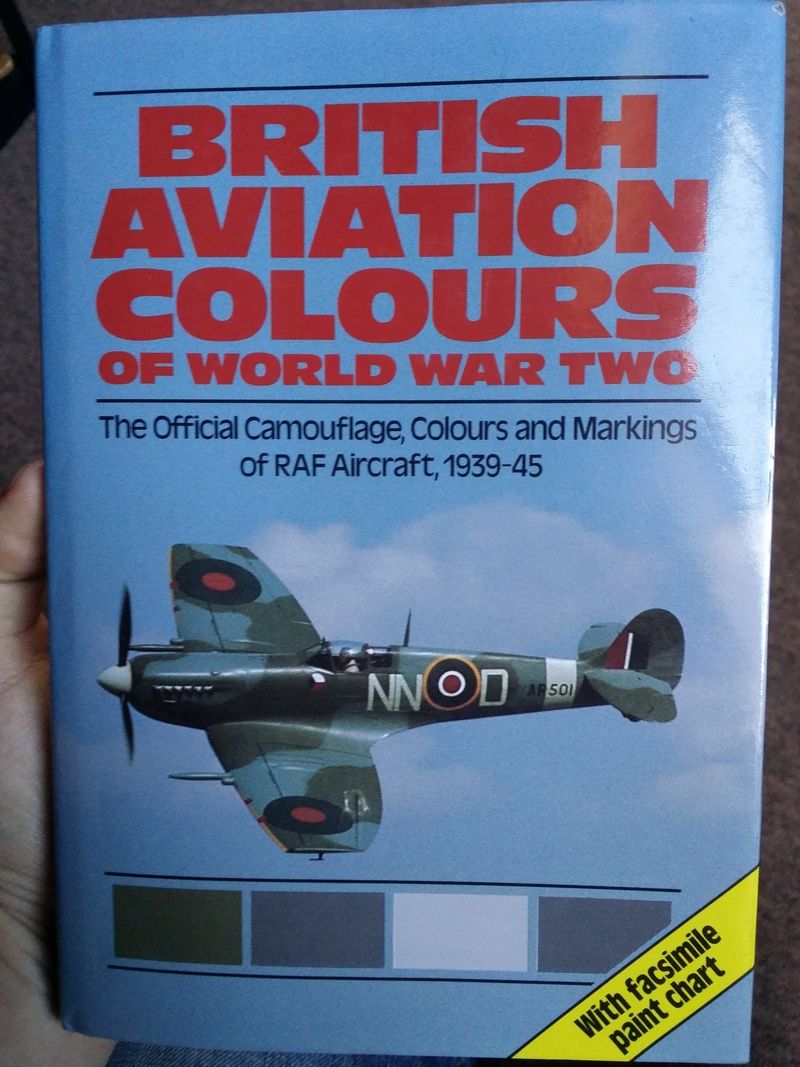 The two colours asked about specifically were ACRN09 Dark Green and ACRN03 Dark Sea Grey, so I'll start there. Colour chips were brushed out from Colourcoats tins onto photo-printing card segments. For these two colours alone, I have also brushed out samples of popular competing brands (who will not be named!!!) tinned and sold as being RAF Dark Green and RAF Dark Sea Grey, or are called out in kit instructions for use in these applications:
Dark Greens against Ref.1: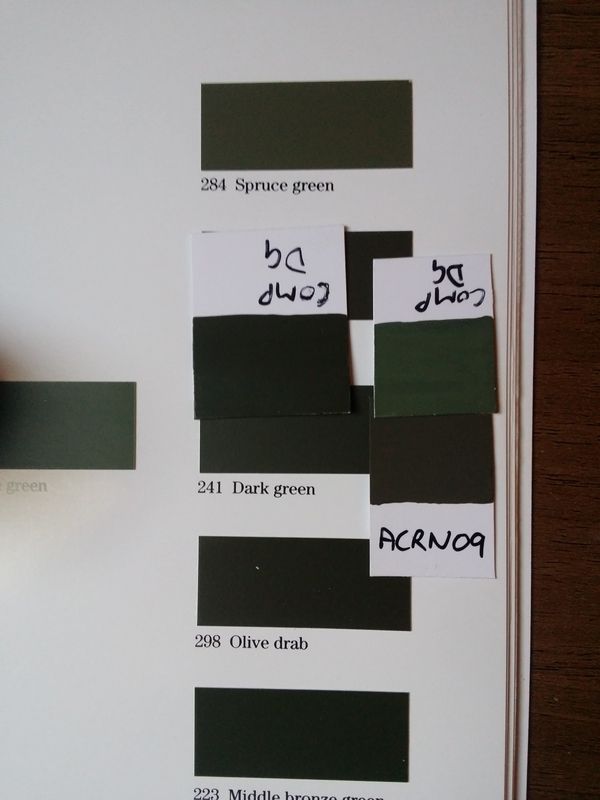 Dark Greens against Ref.2: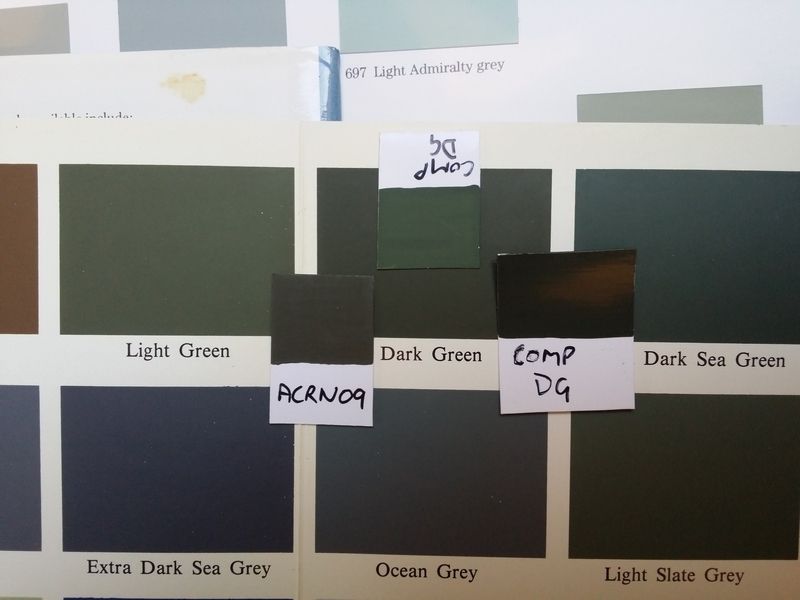 Dark Sea Greys against Ref.1: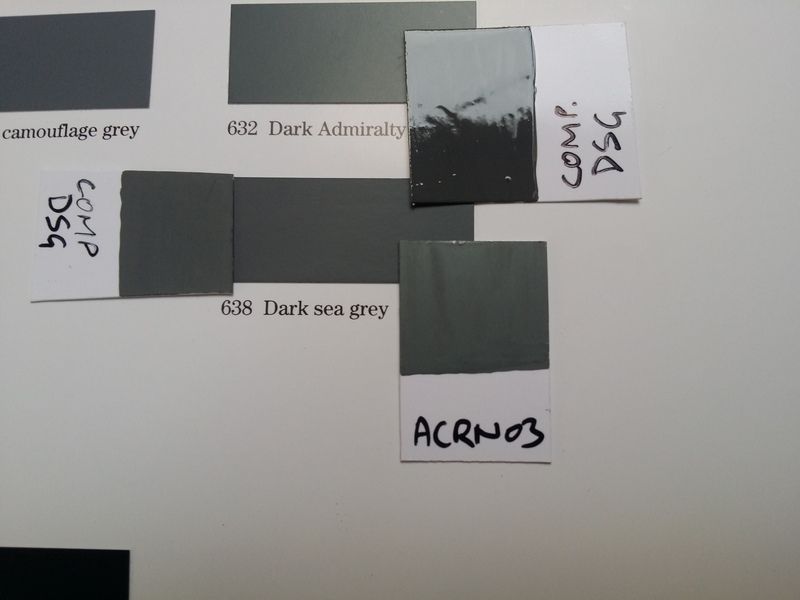 Dark Sea Greys against Ref.2:
On to WW2 colours in general: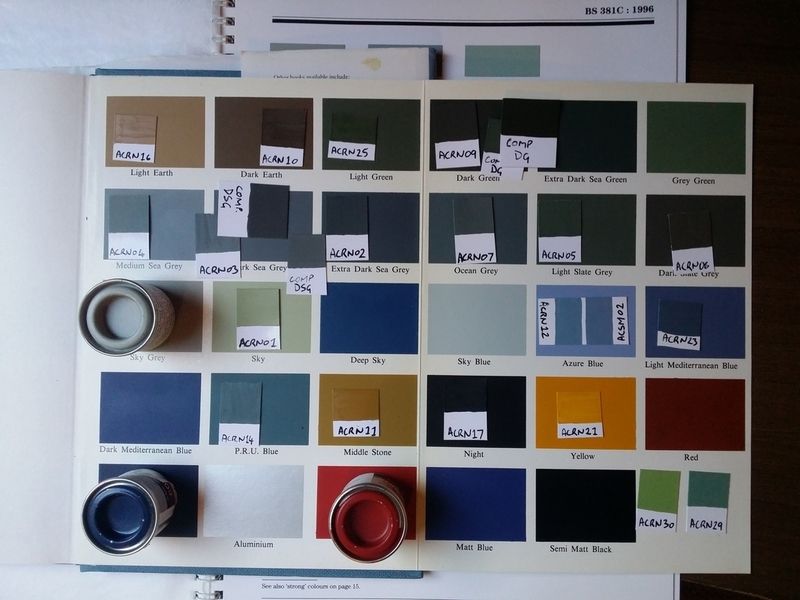 We already know that ACRN12 Azure Blue is wrong, and aim to have a replacement colour faithful to Ref.2 on the market by August this year. By coincidence, as I was brushing the chips for this exercise I noticed a Russian colour with more purple in it - I included it here. Another leading brand competitor sells WW2 RAF Coloursets including Azure Blue but they have made the mistake of matching to the modern BS colour of the same name. The following photograph showing Azure Blues together shows how far out it is, and why modern Azure Blue is completely unsuitable for MTO colour Spitfires, Hurricanes, Beaufighters etc.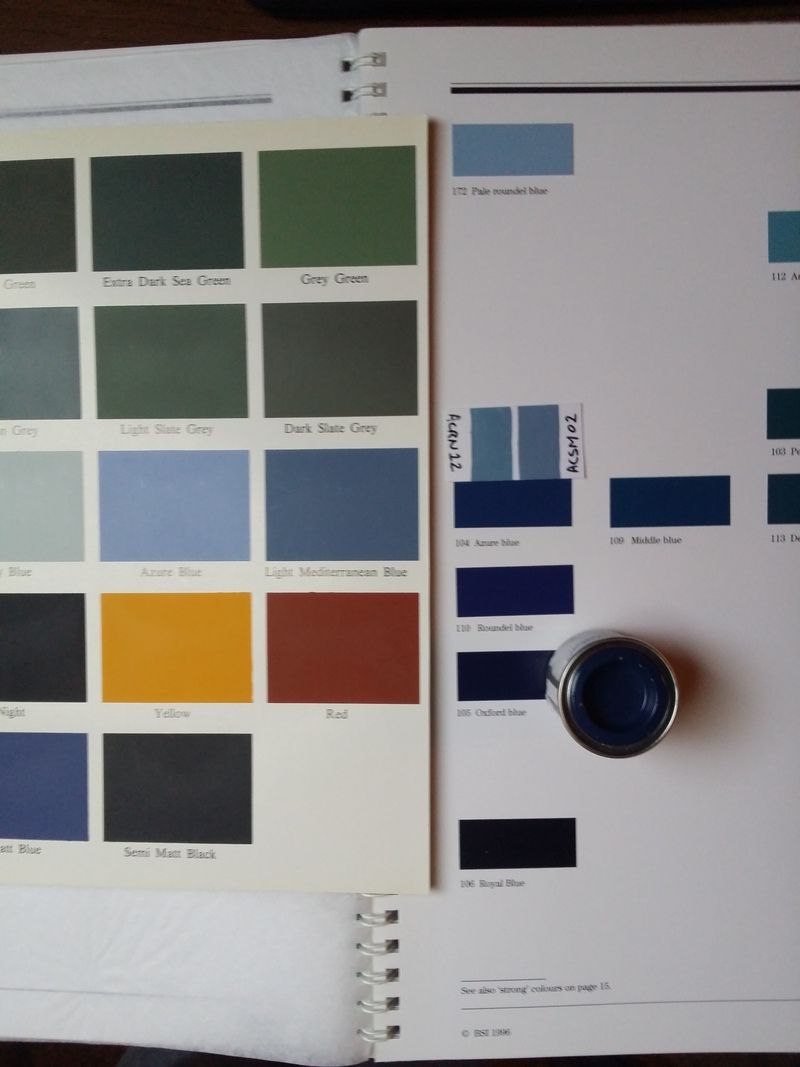 I do have ACRN28 RAF Interior Grey-Green downstairs, but it's raining and I don't want to go outside. If there's a desire, I'll do it another day.
For post war uses, the following are the relevant greys against BS381C. ACRN02 Extra Dark Sea Grey has gone from the 1996 edition, and ACRN08 Barley Grey is matched to BS4800 / 18-B-21.
Dark Greens were shown at the beginning, but I had a tin of -220 Olive Green handy: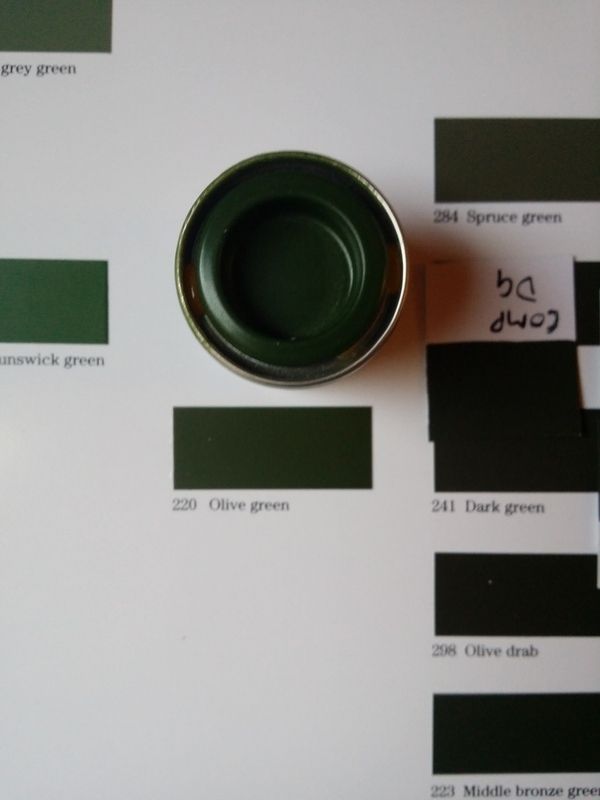 ACLE01 Anti-flash White doesn't appear in either reference.
ACLE02 Hemp is matched to BS4800 / 10-B-21 but happens to be fairly close-ish to a BS381C colour: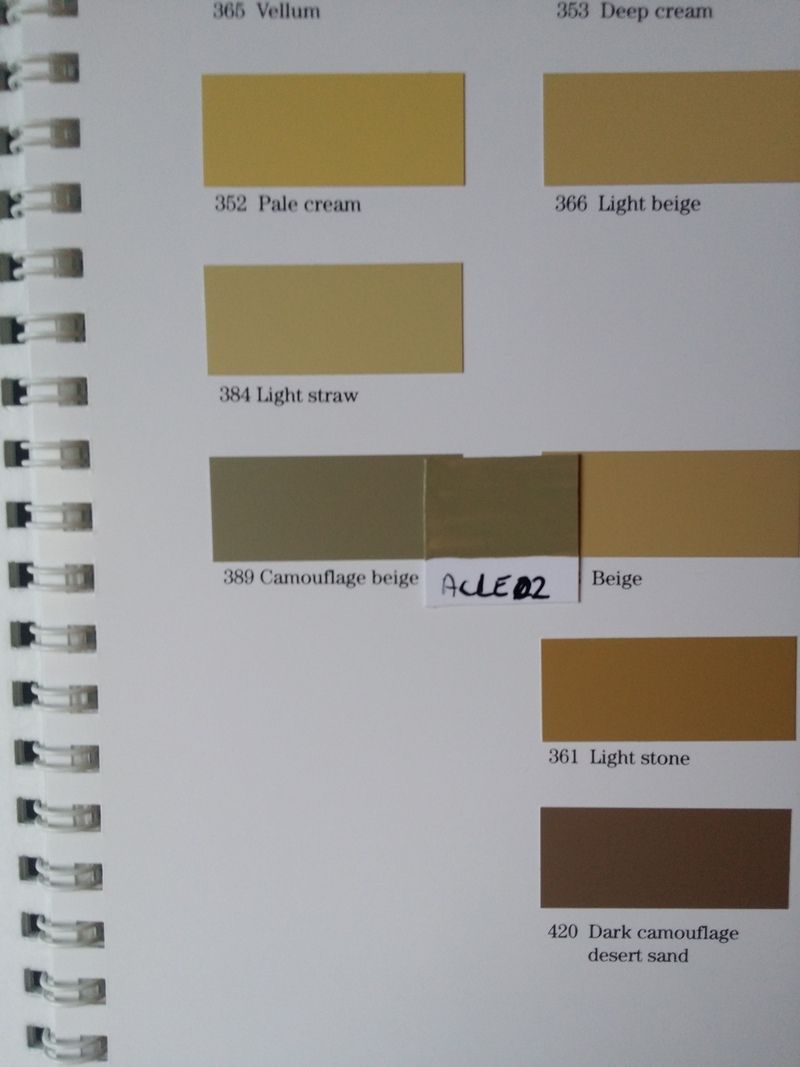 Likewise ACRN16 RAF Desert Pink / Sand is actually matched to FS595-20279 but is close to a BS381C colour: