Draw Decal Set 72s-F27-1, US Army Golden Knights Fokker 27. 1/72 scale.
A set of decals for the F-27 as used by the US Army Golden Knights Parachute display team. The recommended kit is the ESCI / Ertl F-27, but as these are rarer than hen's teeth I'd say an ideal candidate is the Airfix 1/72 F-27 which is due for re-release (although I think some alterations to the kit may be required).
The decals are beautifully printed, completely in-register with good density and saturation. They are printed by the method of digital silk on a continuous decal film, so they need to be cut out individually.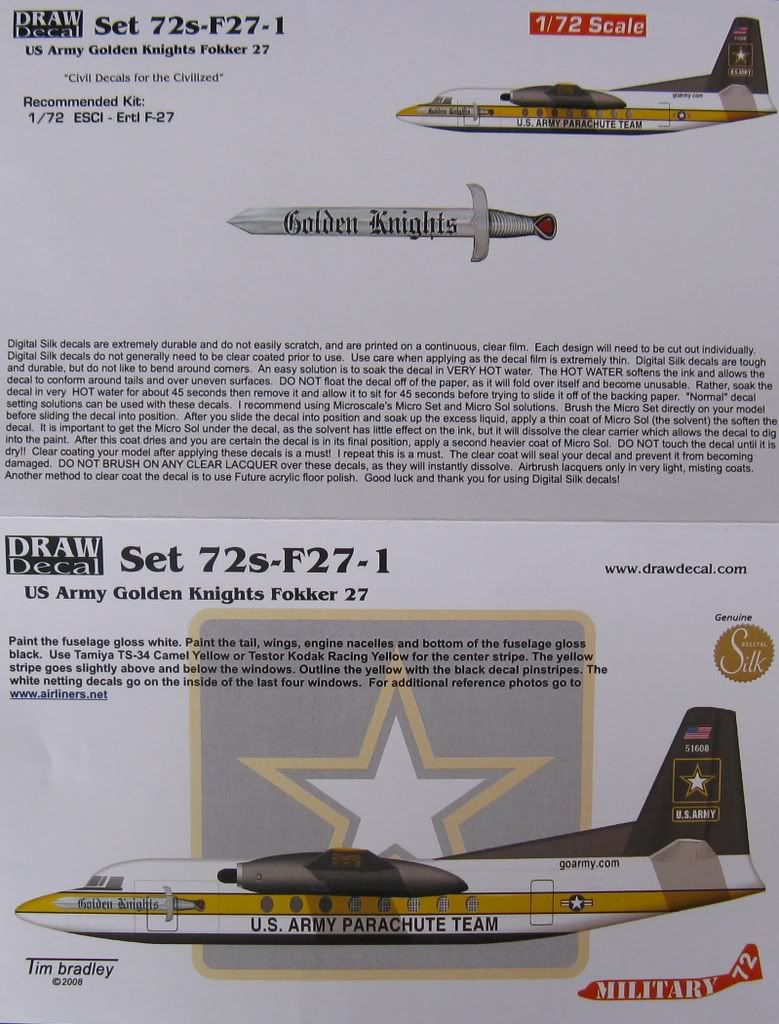 These decals should be available soon from the Draw Decal website, along with a set for the Golden Knights Twin Otter in 1/72.
http://www.drawdecal.com/
Best
Rich
_________________
Best
Rich
"I've seen things you people wouldn't believe. Attack ships on fire off the shoulder of Orion. I watched C-beams glitter in the dark near the Tannhauser gate. All those moments will be lost in time... like tears in rain... Time to die."
My Model
Portfolio