I had another opportunity to visit Murrayville and was able to take more photographs of the ex-Australian Army M3 Grant pictured above, and four others that are somewhat less complete.
The more complete Grant has been moved since my last visit, and now has a Staghound turret sitting on top of the hull.
Note the different roadwheels: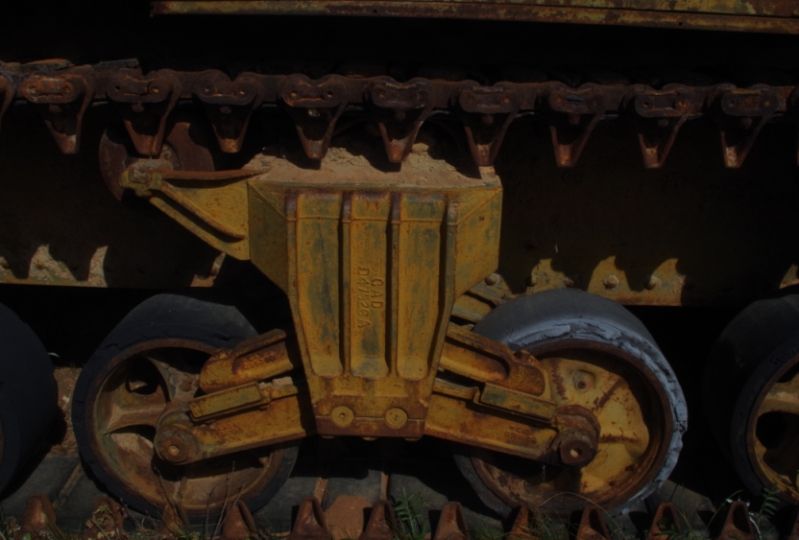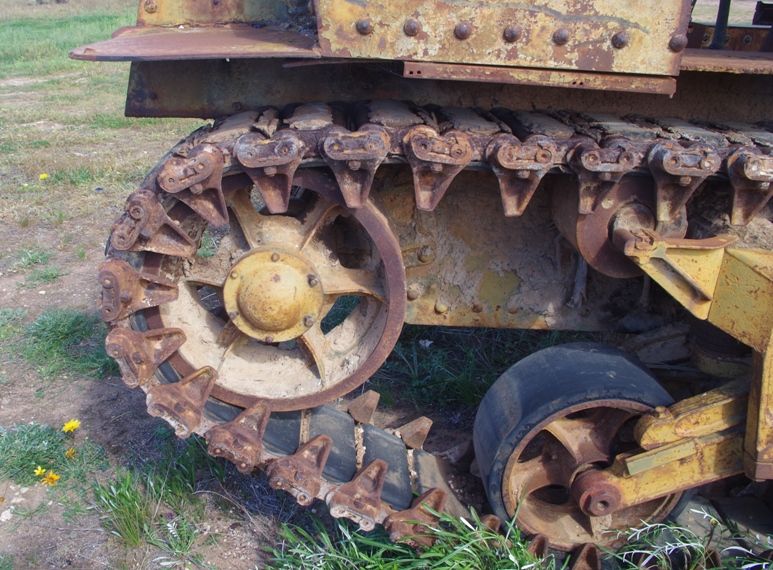 This is what is left of the 75mm breech: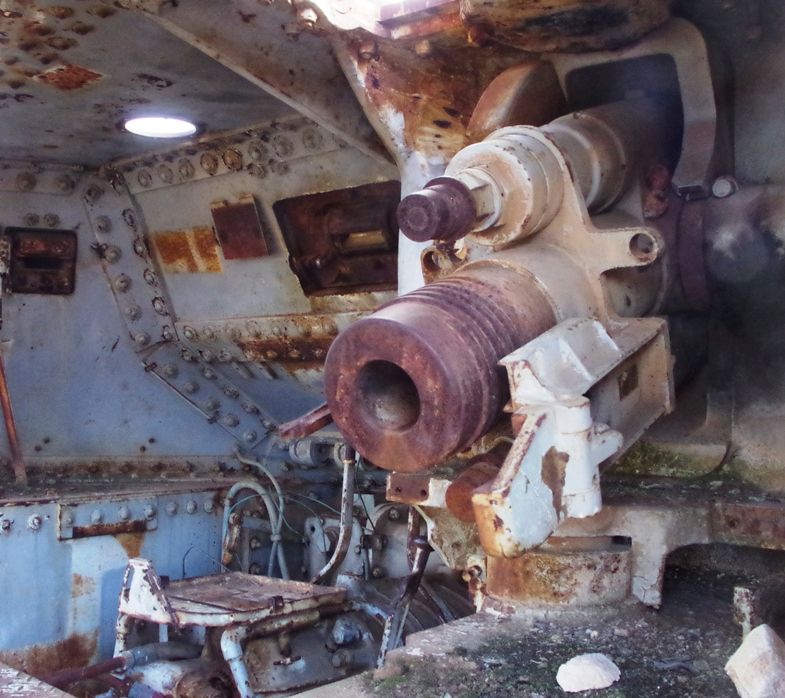 And this is what is left of the barrel: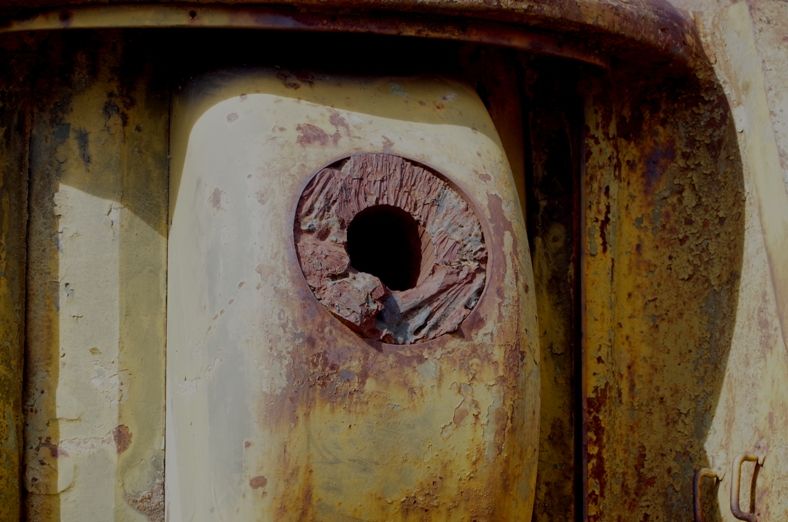 The following shots show the stripped interior and engine bay: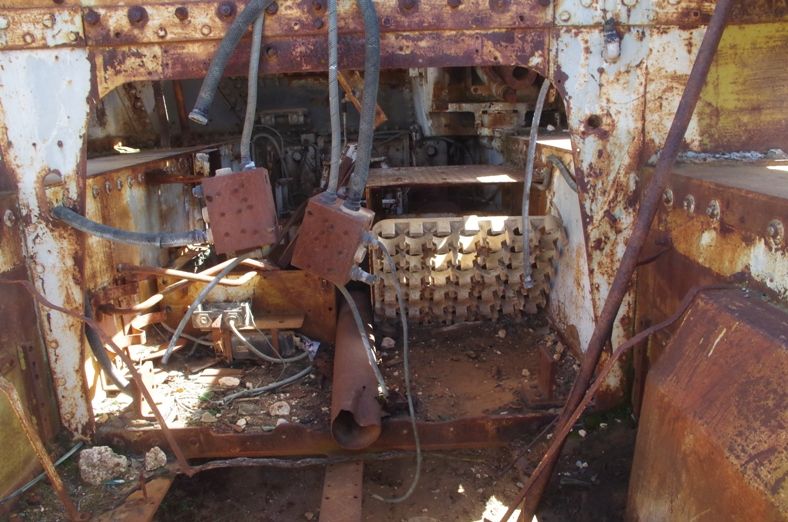 Engine:
Another type of roadwheel: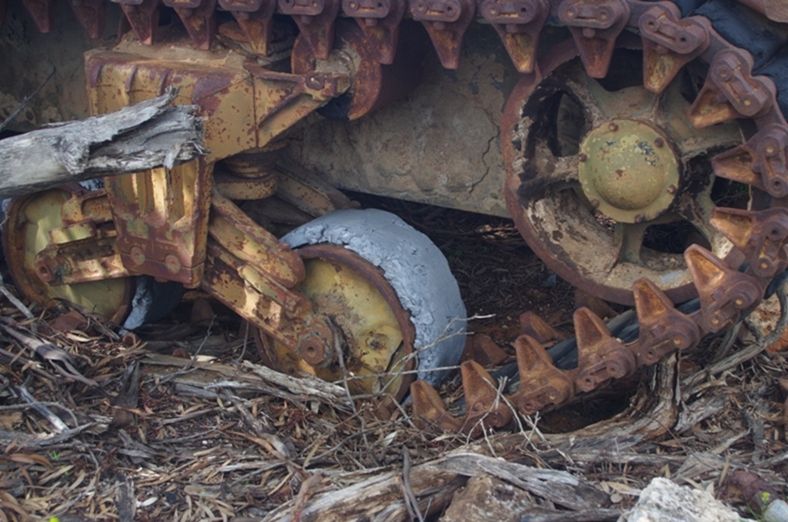 Sprockets: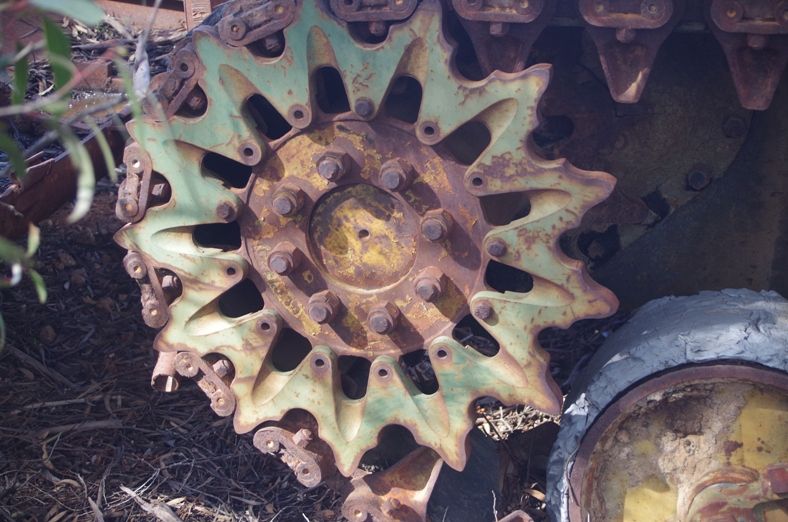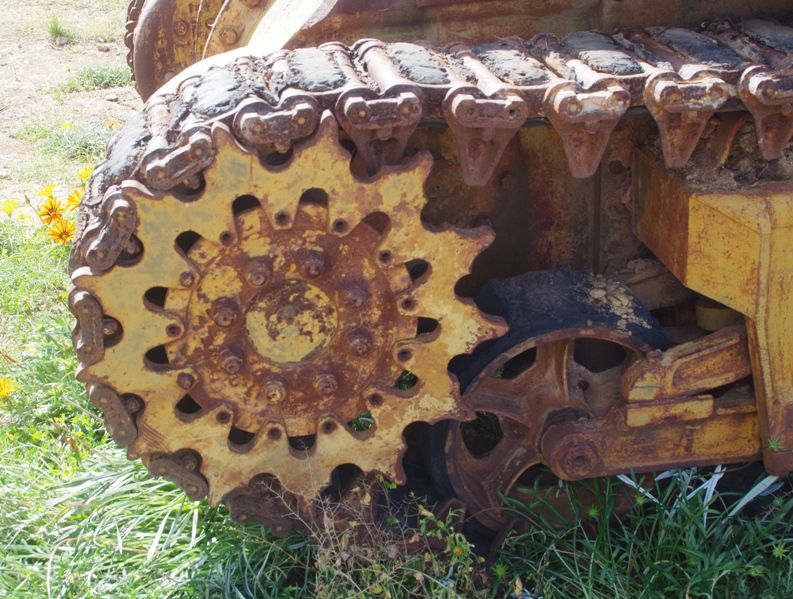 Ammunition rack: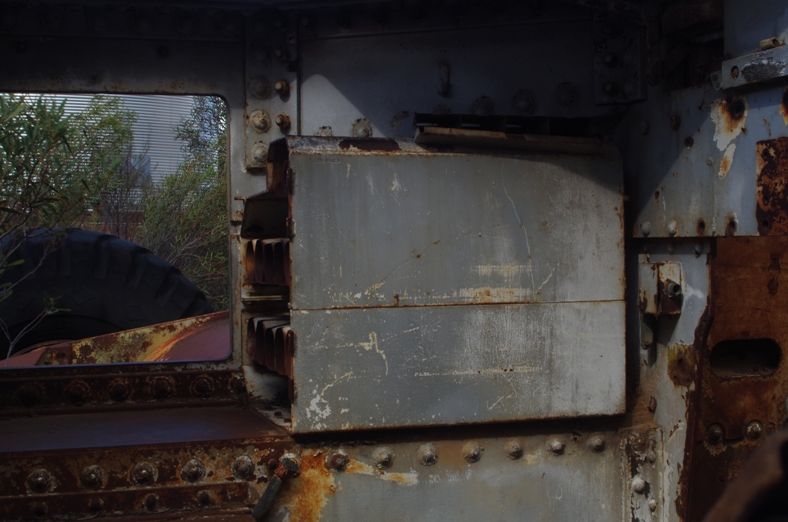 Another view of a Grant interior and engine bay: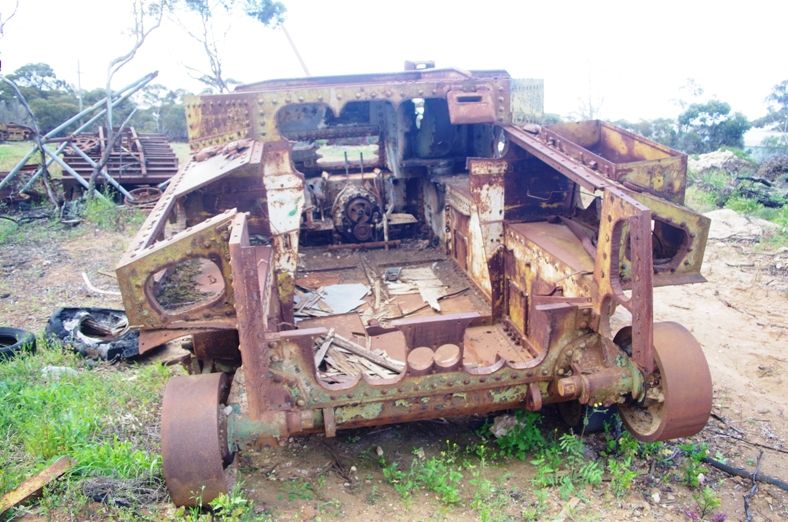 Petrol and oil filler caps: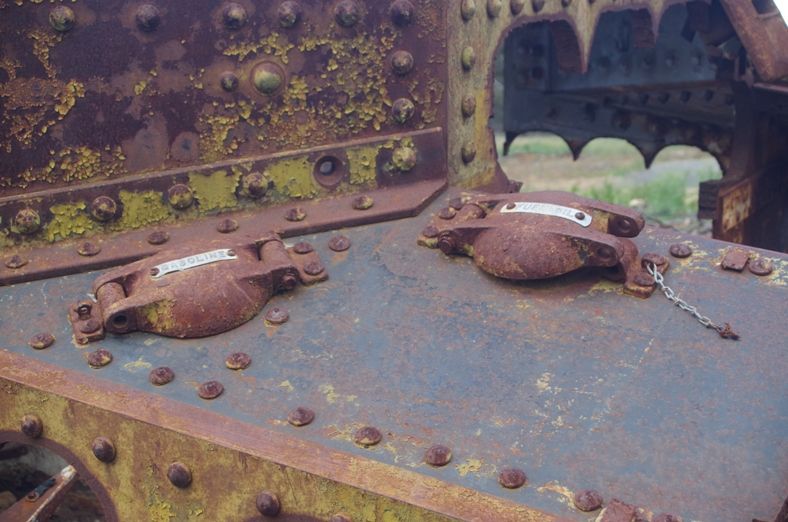 Transmission:
Steering levers (Note how the armour plate has been cut out in circular or oval shapes. This was done by the new owners to reduce weight while retaining structural integrity.)
One feature I should point out is the earlier pattern skid plate fitted to the M4 bogies. All four Grants at Murrayville have these skid plates.
Cheers
David