I've been going through my paints, and here are a few classics from the box of delights: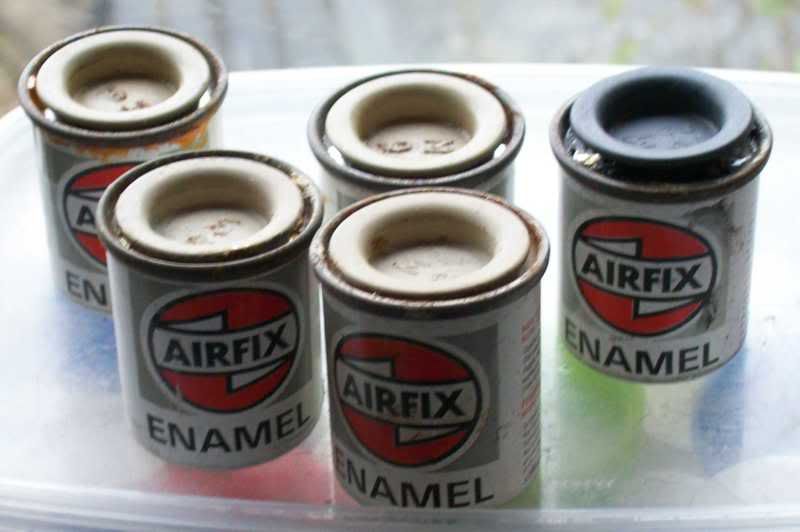 4 pots of Airfix M9 and 1 pot of M22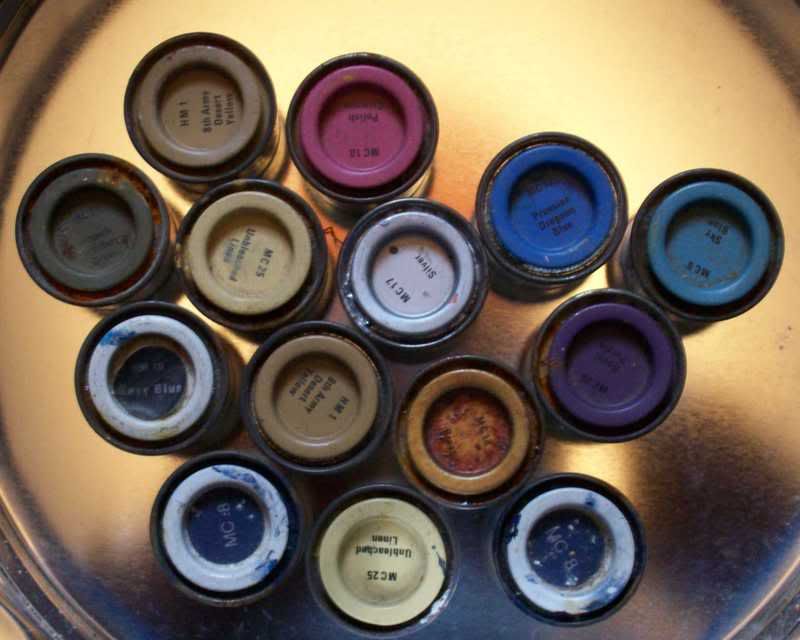 Some Humbrol Military Authentics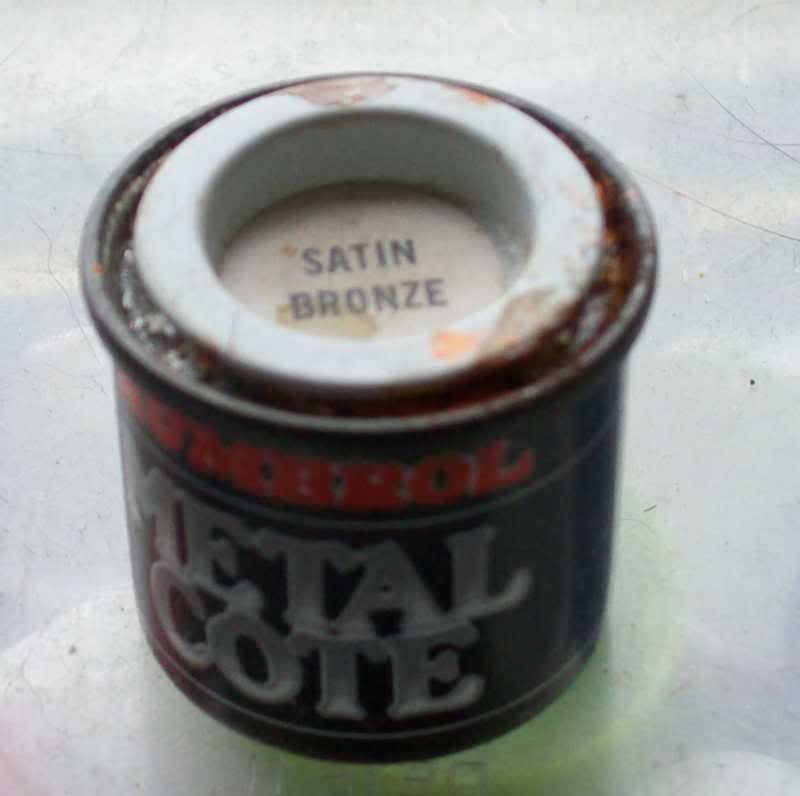 Satin Bronze MetalCote. I have the Gold too, but the label has come off the tin so I'll need to prise a few lids!
Racing Authentic Colour
The one and only tin of Gloy I ever bought!
Earlier Revell style
Black label Authentic
John