Here's my B-52 which I've finally finished after the best part of a year!
I've done it as a B-52D-35-BW, 367th Bomb Squadron, 306th Bomb Wing, McCoy AFB, Florida, "Giant Voice" bombing comptetion, December 1971.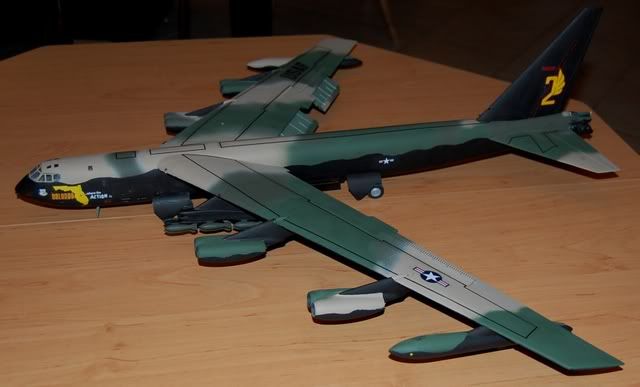 It's not the best kit I've ever finished, the windscreen doesn't fit very well, and one wing has sagged, but the wheel on it's tip still doesn't touch the ground!
This is the first kit that we're going to have to hang from the ceiling as we haven't found a shelf big enough!
Paula