I am a big fan of Gerry Anderson.
Thunder Birds, Captain Scarlet, and UFO being my all time favourites.
A while ago I got hold of a Tiger Joe toy tank.
The wheels and tracks were used for a number of vehicles, the Crab Logger, in Thunderbirds, the Unitron in Captain Scarlet, and more famously, the Mobiles in UFO.
Using photos and fan drawn blu prints, I built my own mobile.
I was able to use kit bashed parts from most of the original sources,
Revell's 24th scale Gemini and Airfix's Scammel Tank Transporter.
The chasis is made from 5mm perspex. The body was shaped in balsa wood from which a mould was made. I then made the model from fibre glass.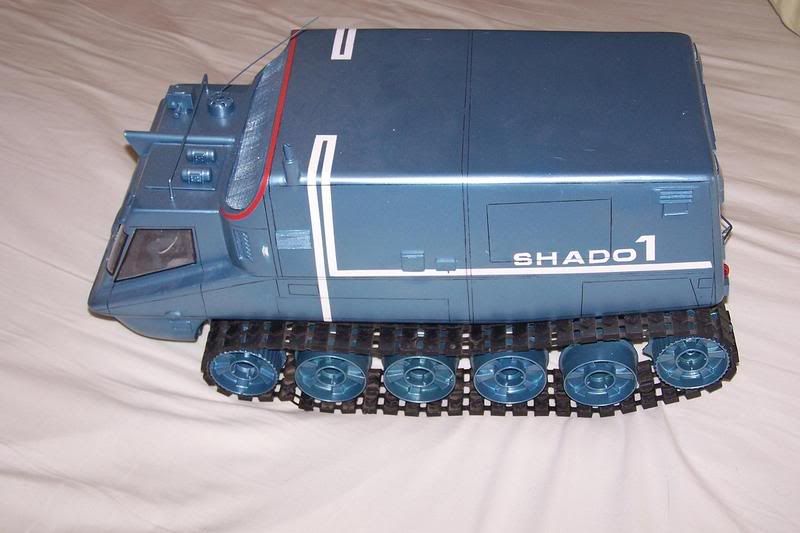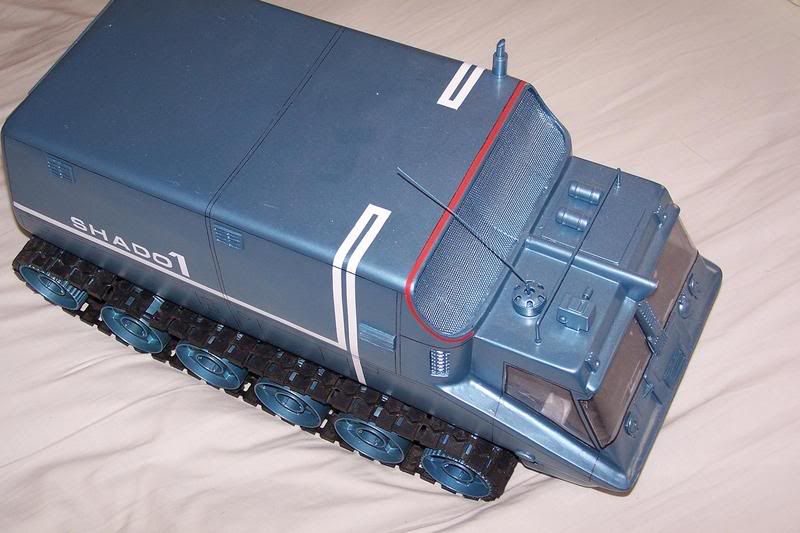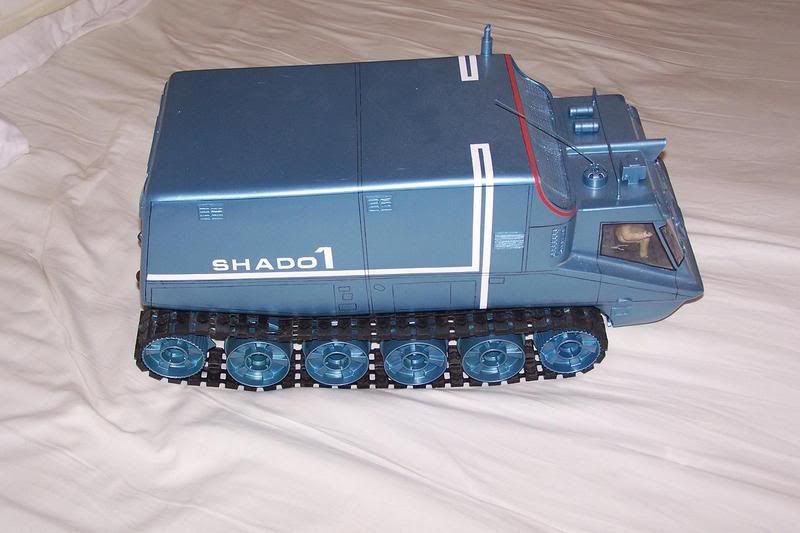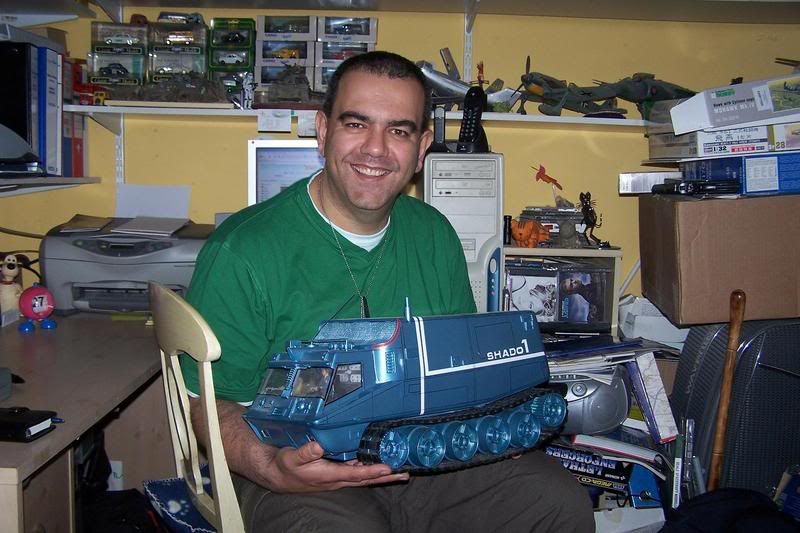 Thanks for looking