This is a follow on from the Understanding Spouses thread where I said my wife lets me display models in the front room. She is not so keen on my trains however so these are relegated to the back of the house in the passage outside the utility room (which I have half of as my modelling area). The trains are on display because I have no room for a model railway at the moment but couldn't bare to just keep the locos packed away in boxes, so I built some very rudimentary track bases for them and put my favourites out on display. They range from very old Tri-ang models (The Lord Of The Isles and Southern 2-BIL EMU) to some recent Bachmann releases (Deltic, 4 CEP) and Heljan (class 17).
Here they are: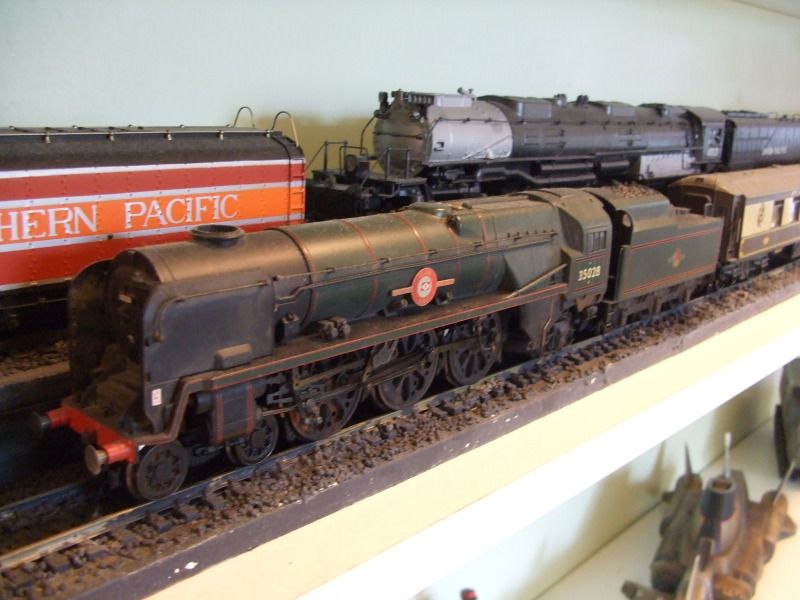 Bachmann Class 55 Deltic
Hornby Class 52 Western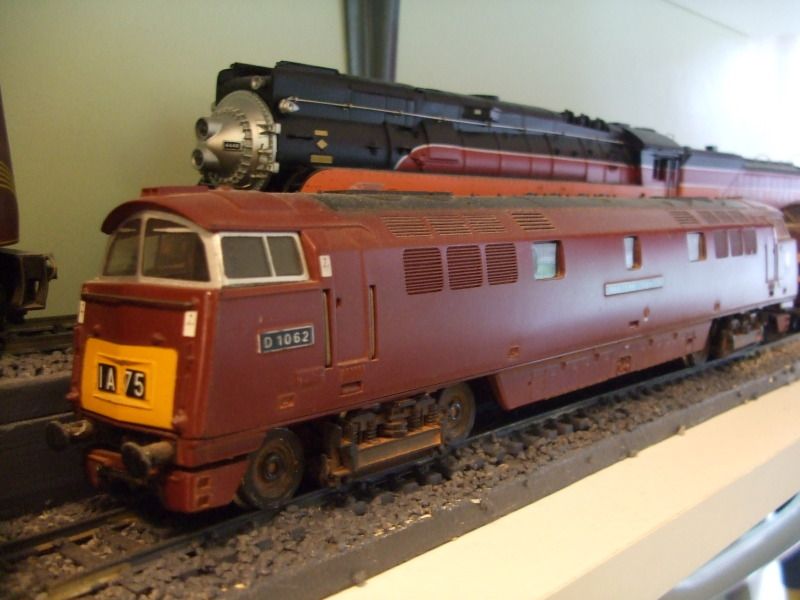 Mainline Class 42 Warship
Bachmann 4-CEP (Corridor, Electro-Pneumatic brakes) EMU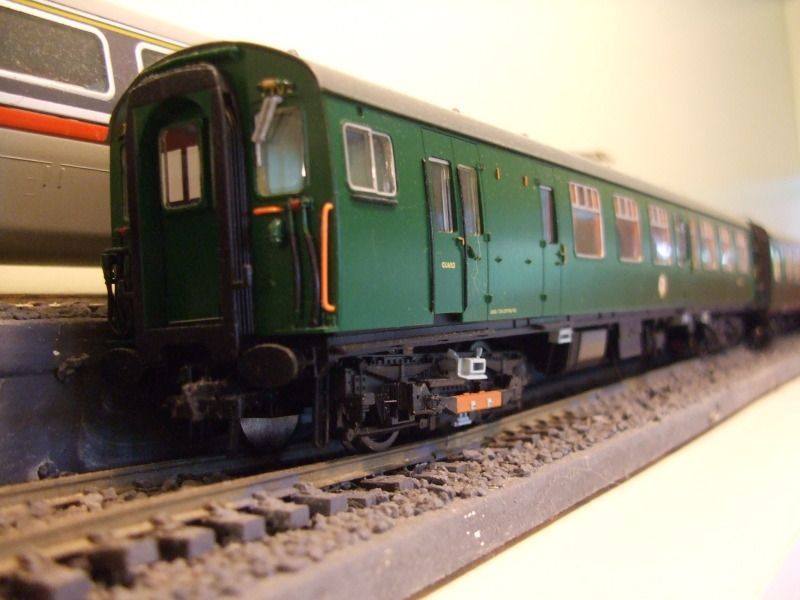 American GG-1 diesel loco (HO scale) - Rivarossi I think - haven't got the box any more and can't remember to be honest - but definitely one of the better quality versions of this loco compared to some that are available.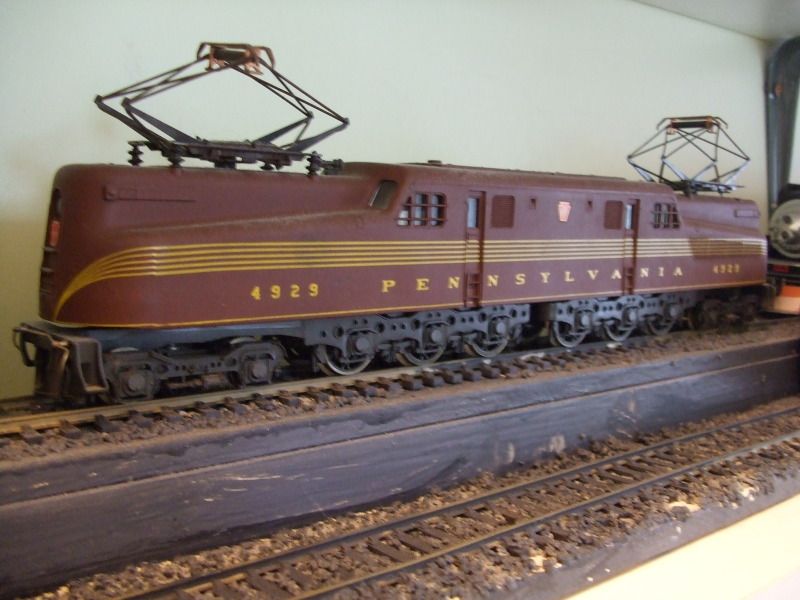 Heljan British Railways Class 17 - the newest addition to my collection
Hornby Merchant Navy class 4-6-2 Pacific "Clan Line"
Tri-ang 2 BIL (Bi-Lavatory) EMU
HO Scale (Bachmann) Spectrum 4-8-4 "Daylight Pacific" loco (I have two of these but one is a non-runner)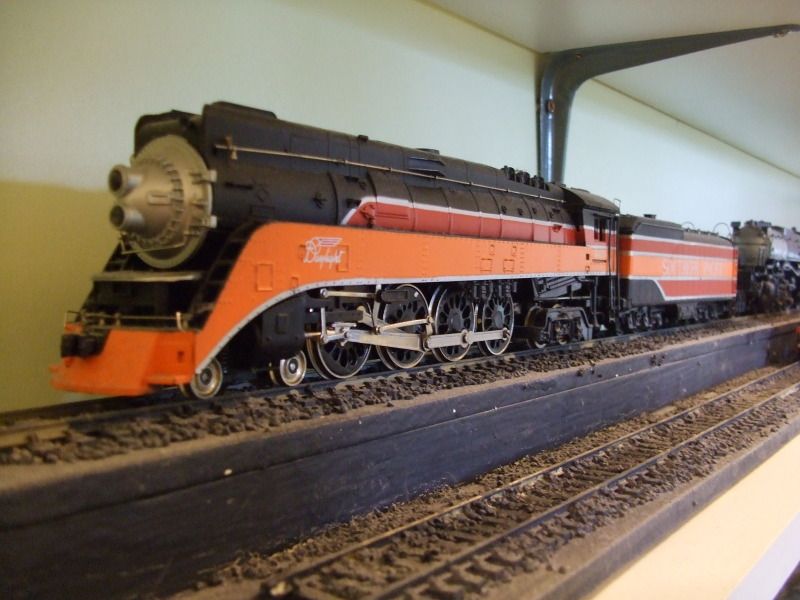 And finally my favourite - HO Scale Rivarossi 4-8-8-4 Big Boy loco. Bought second hand on eBay for a three figure sum but a superb slow speed mover (2 motors).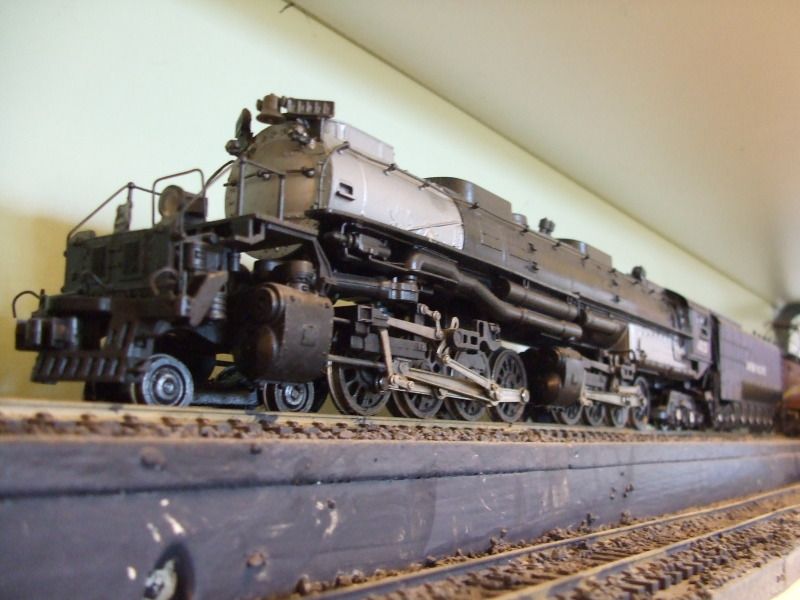 So, let's see yours then...
Cheers
Al.