Supplied in a small zip loc bag with a hand printed header card attached with staples.
It is moulded in one solid piece from resin with very little flash.
This will fit the Airfix 1/72 GMC truck and looks like it may well fit either the Bedford QLD or Opel Blitz although I have not actually tried it. Those trucks may need some work around the wheel arches in the flat bed in order for it to fit snugly.
When carefully painted they are very good for filling the back of the trucks to give them that 'used' look.
Accessory below: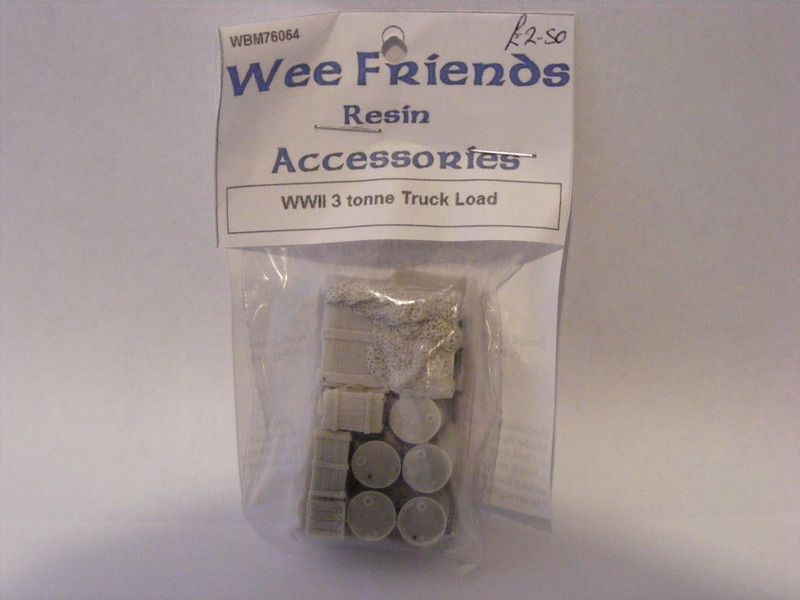 and here it is painted up and then installed in the GMC truck:
_________________
Models on the go = 5, for progress see
viewtopic.php?f=331&t=23545
For all my completed builds see
viewtopic.php?f=87&t=13516