Supplied in a small Zip Loc bag with a hand printed header card stapled to it.
All the parts are moulded in white metal and it provides six suspension parts and six replacement wheels for either the Airfix Saladin or Saracen Armoured Cars.
This set corrects the mudguard height of these vehicles allowing the wheels to be the correct distance from the mudguards.
There is very little flash on these parts, but what there is appears to be confined to the seam around the wheels and is easily removed using a fine file. There are no instructions however with a small amount of modelling experience it shouldn't be too difficult to work out the assembly. Provided you make sure the suspension units are cemented centrally over the original locating slots and the arm itself is flush with the bottom of the hull, when the wheels are added to the ends of the suspension arms they will be the right distance from the mudguards.
They also lend some weight to the finished model making it feel quite substantial.
Kit is shown below: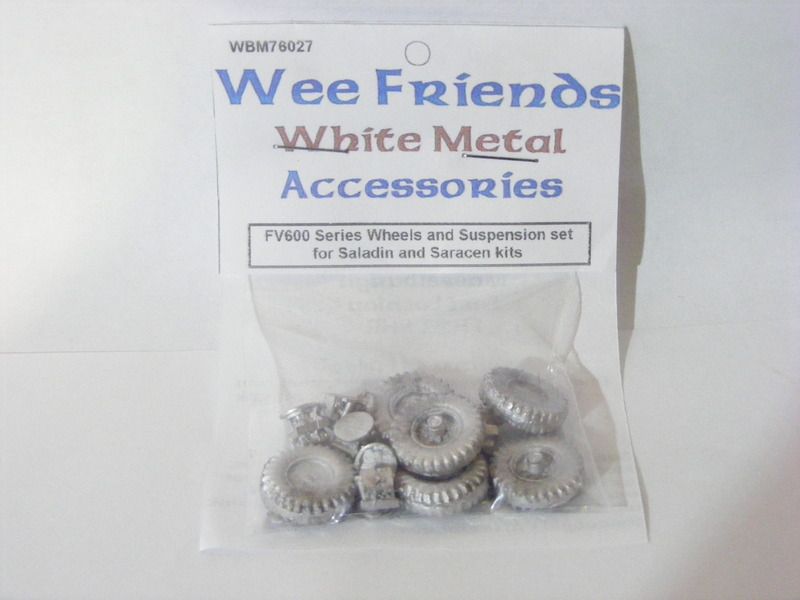 _________________
Models on the go = 5, for progress see
viewtopic.php?f=331&t=23545
For all my completed builds see
viewtopic.php?f=87&t=13516