It is supplied in a small zip loc plastic bag with a hand printed header type card attached with staples with the product code and description on the front.
The Flatbed is moulded in resin with the rest of the parts for the HiAb crane provided in white metal parts, wire and plastic rod.
Also included are a full set of replacement wheels for the MK, again in white metal.
There is very little flash on the parts and what there is seems to be confined to the seams around the circumference of the wheels and appears to be easy to get rid of with a small file.
Lastly there is a small set of instructions giving an exploded view of the construction of the HiAb to the Flatbed.
There is nothing for the wheels but these are simply a straight replacement for the kit wheels
My initial thoughts are that this would be a relatively straight forward conversion on the Airfix Bedford MK.
Below the shots of the kit itself in the bag along with a view of the exploded instructions: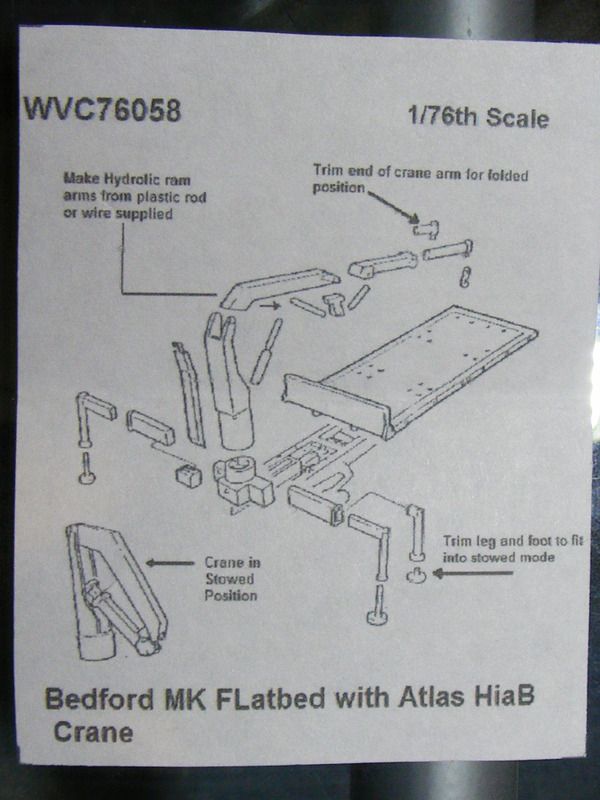 _________________
Models on the go = 5, for progress see
viewtopic.php?f=331&t=23545
For all my completed builds see
viewtopic.php?f=87&t=13516