Thanks for the comments everyone. Decided to go with the green bits as they'd turned out, otherwise it'll be another GB I fail to complete on time :(
Working from home today so made a bit of progress in between sessions at the computer.
Here's the latest: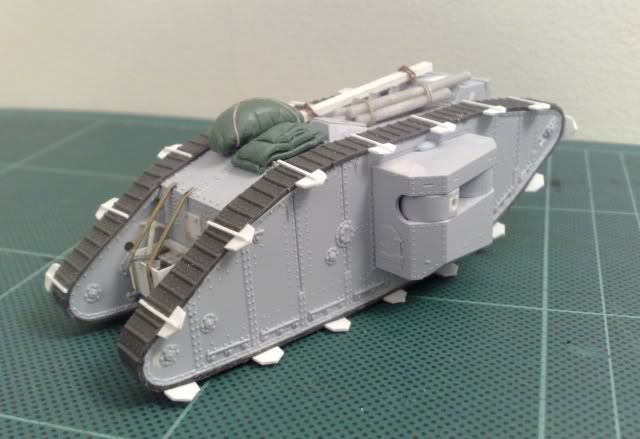 As can be seen the spuds are in position. Impressively, Airfix gave the tank the correct number of track links! The spuds look a bit in-your-face at the moment but hopefully will blend in better when painted.
Stowage is now glued in position so too late to change :)
The sponsons are held on by BluTack so aren't straight but it looked too odd without them. MGs to follow too.
Now dithering over whether or not to apply some textured mud in the form of textured acrylic paint. I'm not a big fan of such things usually but this is World War I so can't help thinking that mud should be in there somewhere. I'm only planning on using it sparingly around those bits where it seems to have collected.
Advice and suggestions welcome on this one
Next step after that is priming and then finally some paint