I dug this old fella out of the stash last year some time and he has been a slow but ongoing project. Here are some recent progress photos. The first one is a bit blurry I'm afraid but it's the only one I have with the box in it!
The box is quite an old one, but I don't know which year exactly - I expect someone hereabouts will be keen to tell me - please?!. They come up on eBay occasionally but they're not cheap - I really hope Airfix still have the moulds for this one and consider a re-issue one day.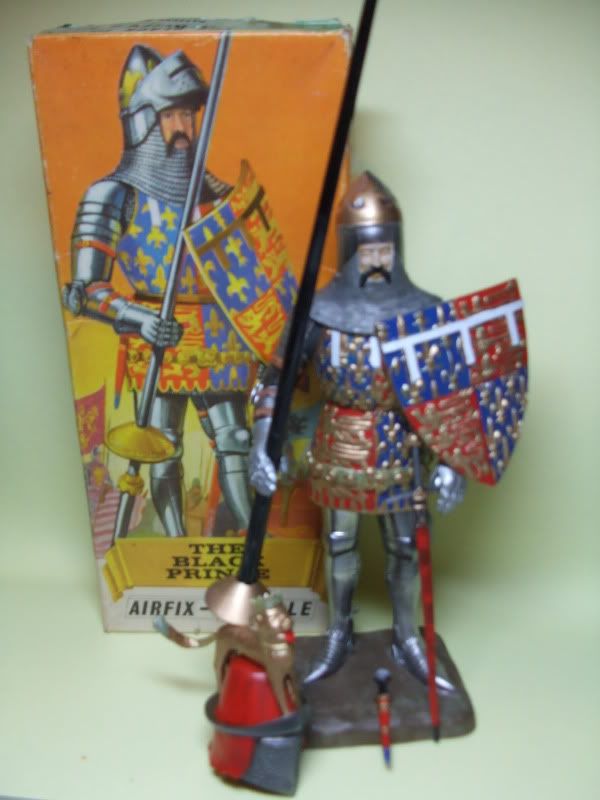 I decided to have a go with Alclad II Chrome for the first time for some of the armour. Mike(ew) gave me some advice a couple of years ago at Farnborough to just mist it on, so I did. I under-coated with gloss black, but my initial results seem to show it goes better over Humbrol enamel gloss black than on Tamiya acrylic gloss black.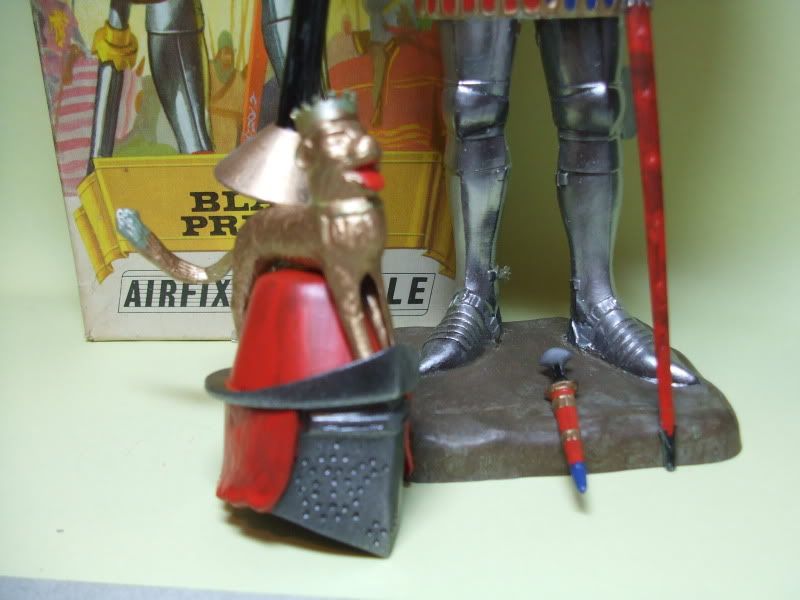 Unfortunately, the other thing I discovered is that it comes off very easilly, especially if glue is involved. this lead to a re-application to his helmet - here he is masked up and waiting (ready for a short back and sides from the look of it)
Before...
...and after
I decided to tart up his lance a bit by adding a white swirl to it (I am pretty sure they didn't have white paint in the mid-thirteen hundreds but what the hey). It came out OK but then disaster struck and one of my speakers fell off the bookshelf above it...
Fortunately it is a clean break so should glue together easily without being too obvious (just put it down to battle damage - it is a lance after all!).
The chain mail around his neck doesn't look right (currently Revell Aqua Gunmetal), so I will fire some Alclad Stainless Steel at that and see if it looks any better. Then it will be touching in more of the detail - buckles, straps etc. and then I'll be calling him finished.
As you will see I am clueless where it comes to faces, but there are several videos on Youtube for that sort of thing so I will be giving some of those a watch this weekend.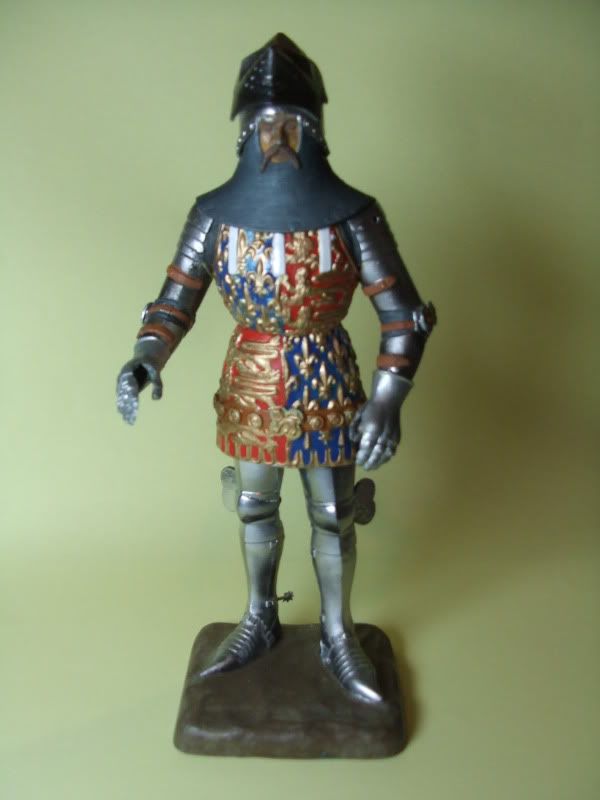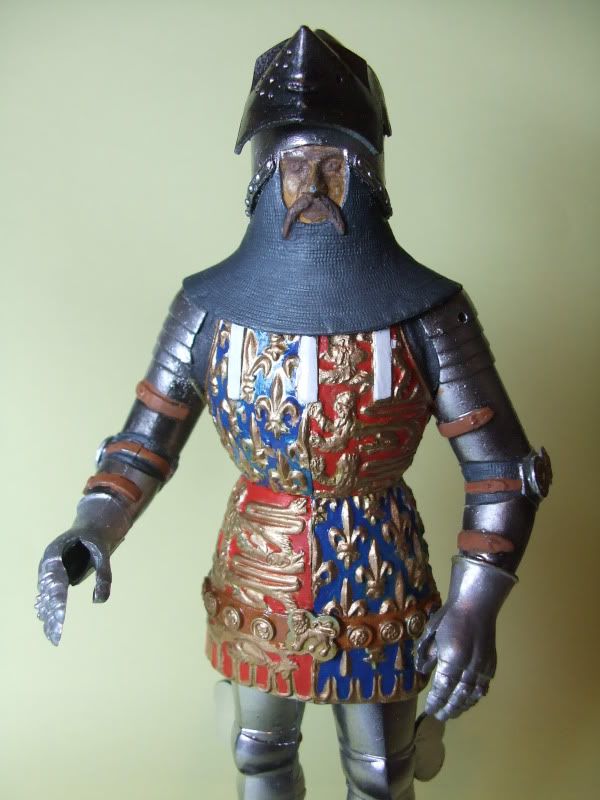 Cheers
Al.