All the stenciling now done, although if you look closely one or two maybe upside down
(my eyes, even with glasses, are not what they used to be!)
Have now completed the red around the front of the interceptor for which I used a red decal strip for the underneath against the large black 'A', have also painted in the red blisters either side of the intakes. It has had yet another couple of coats of Klear, applied with a brush and is now to be left a couple of days to thoroughly harden.
All that will need to be done then will be the 'feet', front leg and canopy (which will be blacked out!) Latest pictures below: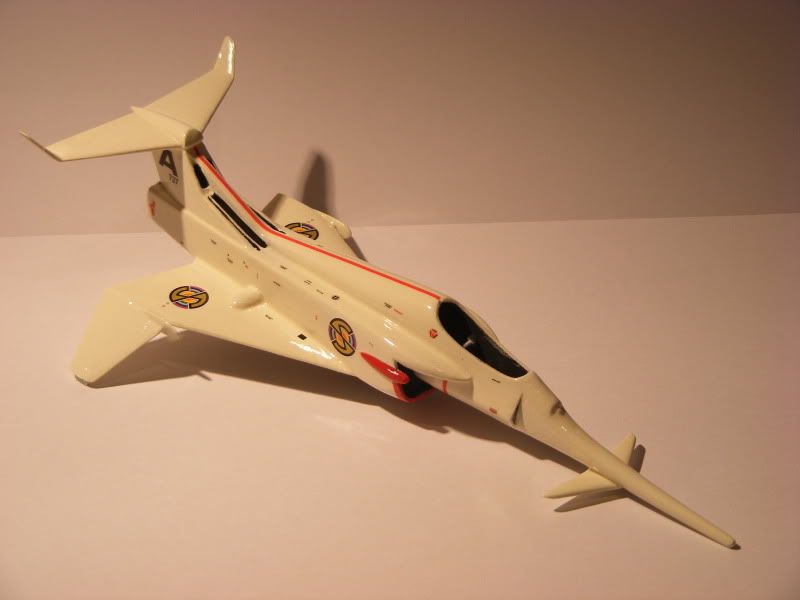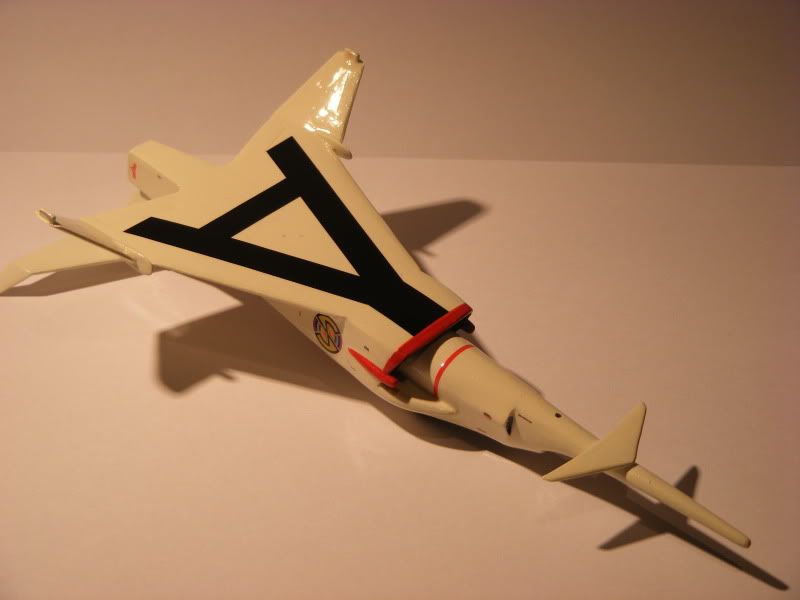 More in the next couple of days. SIG!