Airfix 1/72 Gloster Gladiator Mk.1, Gloster Sea Gladiator Mk.1. A1002.
Schemes.
K6142 72F Sqn RAF Church Fenton 1937
N5520 "S", N5531, N5519 "R", Sea Gladiators "Faith, Hope and Charity" Malta June 1940.
The contents are nicely packaged in a strong box with a glossy top (sealed with rectangular tape seals). The sprues are contained in a sealed thick plastic bag. The canopy is loose in with the sprues. The decals are in the bottom of the box, face down on a sheet of decal tissue paper.
The instructions are very well printed with very nice black and white painting diagrams for the four schemes contained in the box. The painting instruction run over 5 A4 size sheets.
There is a bit of flash in places on the sprues, particularily the propellors, but not too bad. The clear canopy is pretty horrid, thick and opaque. There is a two blade and three blade props included, (three blade for the Sea Gladiators). Considering the age of the tools - 1956, it's bearing up pretty well. The cockpit consists of a blank with the head and shoulders of a pilot figure, frankly not a lot else would be visible through the canopy anyway.
The decals are printed on a light brown backing sheet, which gave me a bit of a fright when I first tuned them over as I immediateley thought they had yellowed! The decals are nicely printed with good density and saturation of colour. In the fin flashes the three colours do seem to be staggered, although trimming top and bottom should solve that. The cover film is slightly off-centre, but is very tight on the decals. There is no visible dot pattern as seen on other decal sheets recently.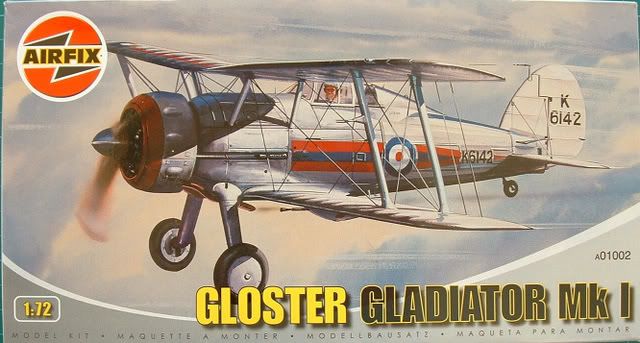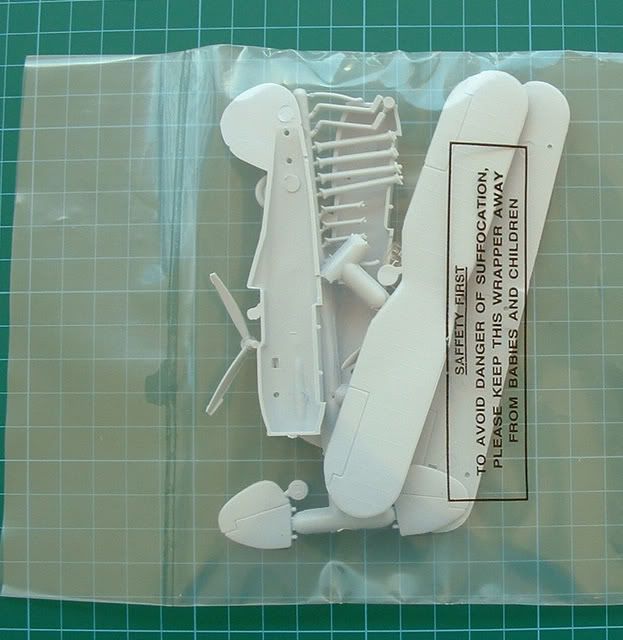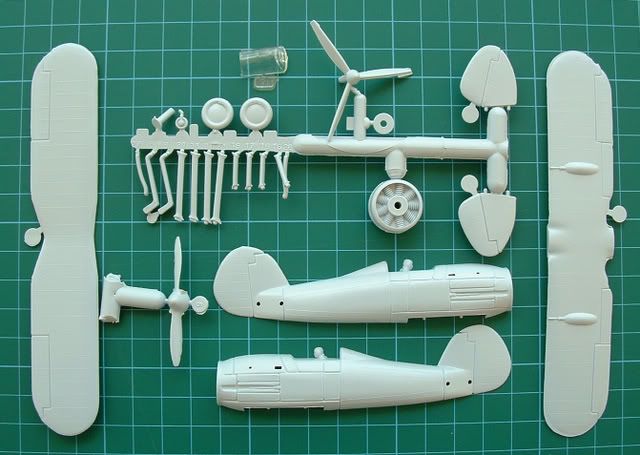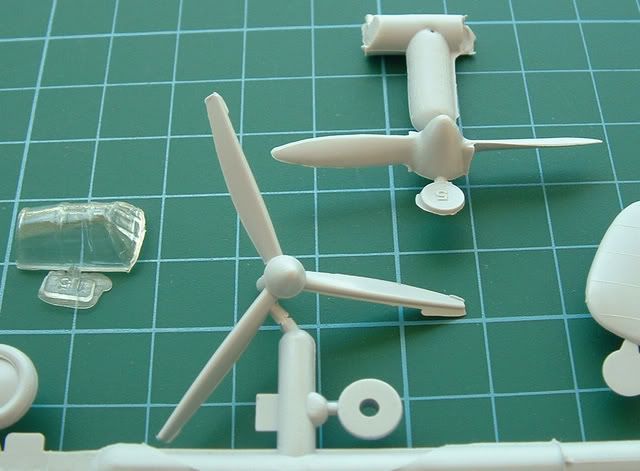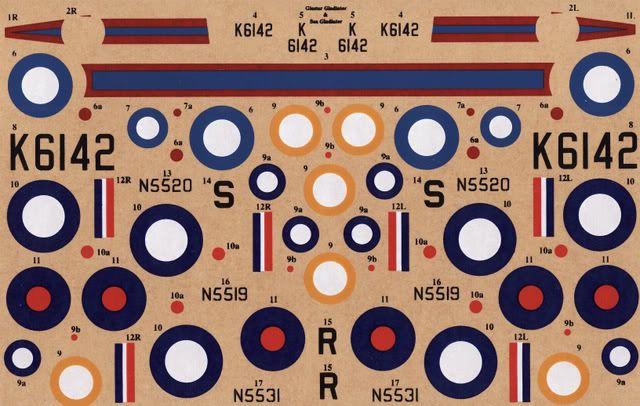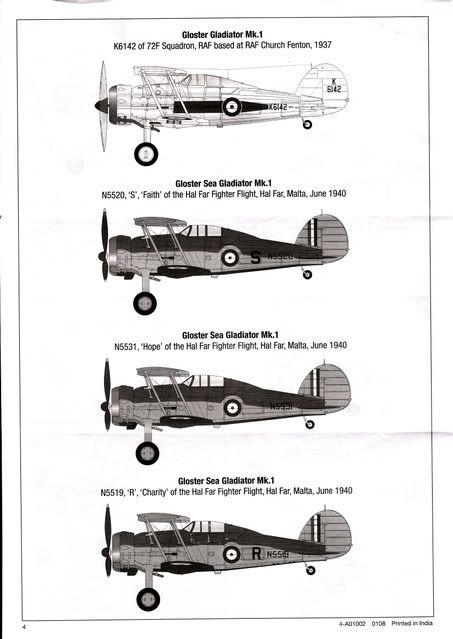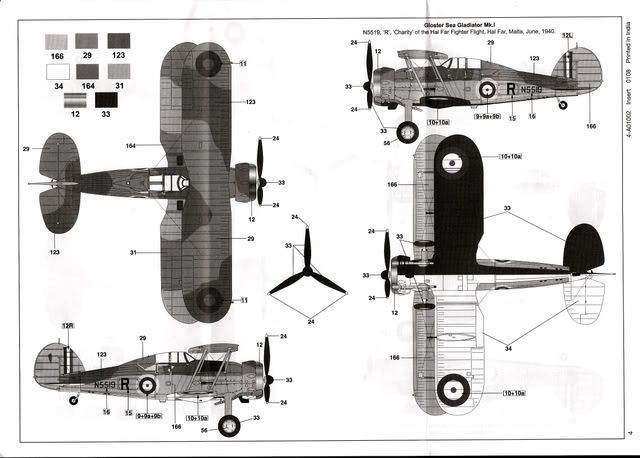 Replacement wheels and propellors are available form Aeroclub, and there is a Airwaves photo-etch cockpit set for the Heller Gladiator which could be adapted if you were so inclined.
Best
Rich
_________________
Best
Rich
"I've seen things you people wouldn't believe. Attack ships on fire off the shoulder of Orion. I watched C-beams glitter in the dark near the Tannhauser gate. All those moments will be lost in time... like tears in rain... Time to die."
My Model
Portfolio