Thank you for the kind comments. One thing to be addressed post Farnborough was the addition of the control gantry thingy - how could I best achieve it?
Obvious (if you know me) - the easiest way I can = paint it on!! I didn't ever hope to reproduce all of the tubes and railings etc. with any great accuracy, so I have gone for a close approximation - hopefully people will be looking at the rocket rather than the background.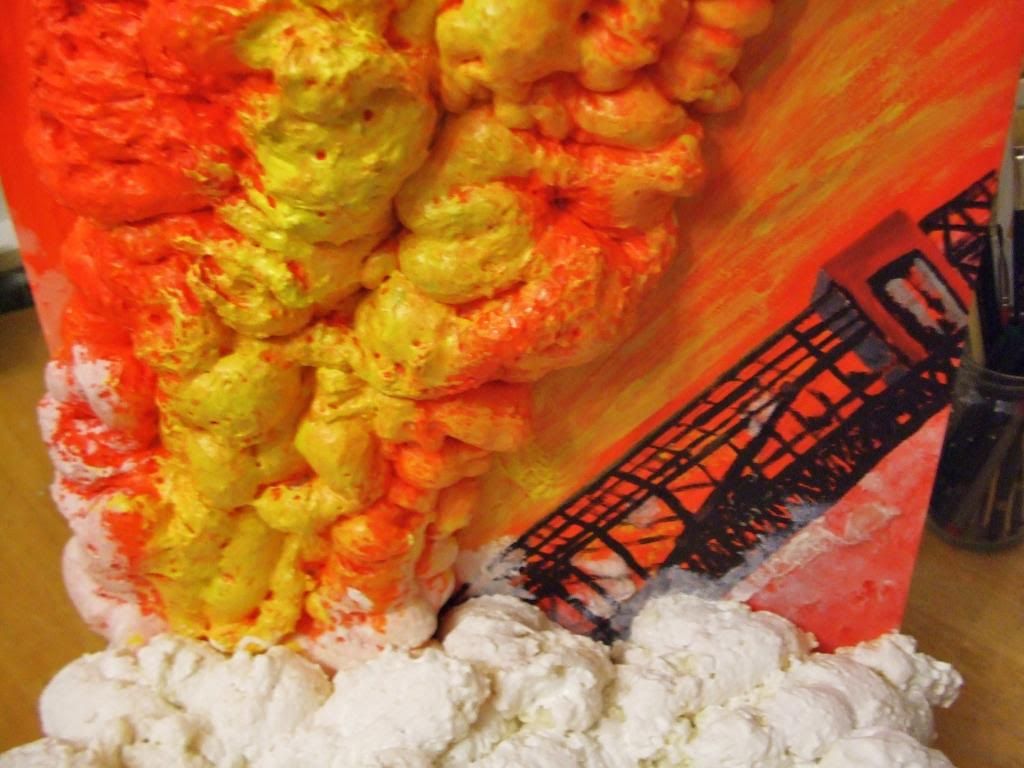 I also used up another can of expanding foam to make the white smoke for the base, which can't be seen in the box art picture - but ya just know it's there dontcha?!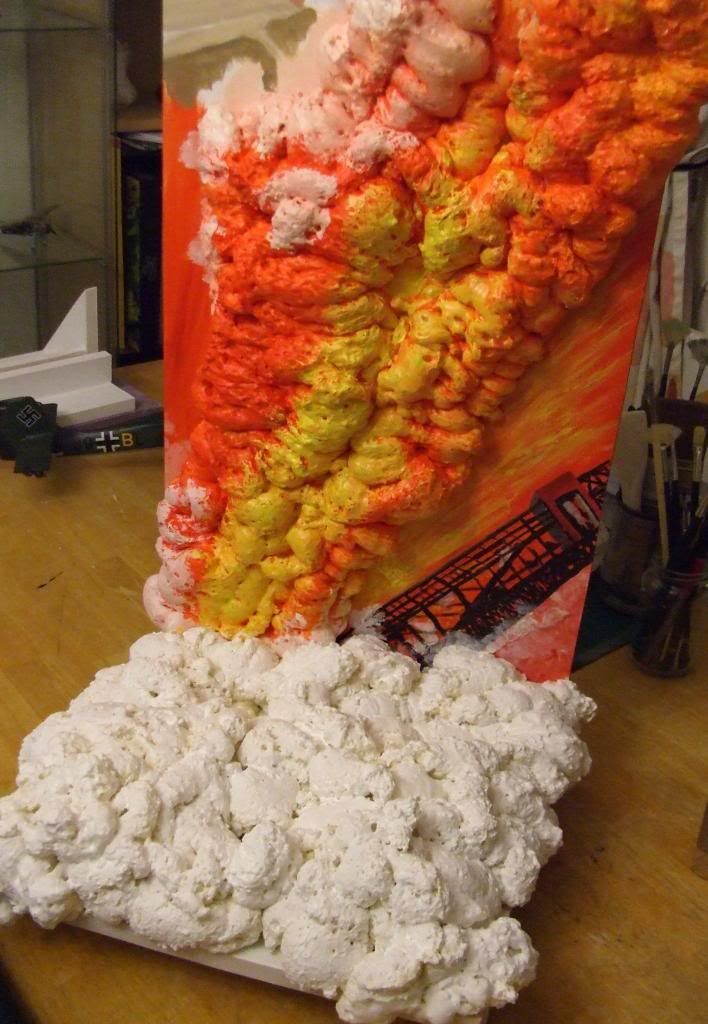 I've got a bit of paintwork to correct on the Saturn V and a few small decals to apply, then she will be finished and ready for Classic British Box Art #2 display at Telford. I'll try to photograph the whole of the stupid great thing and post the pics here before I go.
Oh, and also more yellow paint added to the foam and yellow streaking on the sides on the backboard, as several of the visitors to the Farnborough show said "it needs more yellow like the box picture" - good enough for me - what the public wants the public gets...
cheers
Al.