Thank you for the compliments gents, very much appreciated:)
To answer those who were wondering about the base under the Tamiya Zero it was a representation of one of the Korean Kamikaze pilots which I was very interested in a few years ago. I have always been fascinated by the Kamikaze crews and their story and was surprised to hear some of them were from Korea, a controversial topic to this day due to the harsh treatment of Korea by Japan through history. Some of these young Koreans were living in Japan and decided to fight for the Empire, or were forced or coerced. Anyway they were given Japanese names and sadly for some of them their original Korean names have been lost.
Just wanted to post a few more pics, so here is a mixed bag of Star Wars models, the
1/72 Fine Molds Y-Wing, the large Revell Easykit Snowspeeder, and the small Revell Pocket kits for the X-Wing, Millenium Falcon and Snowspeeder.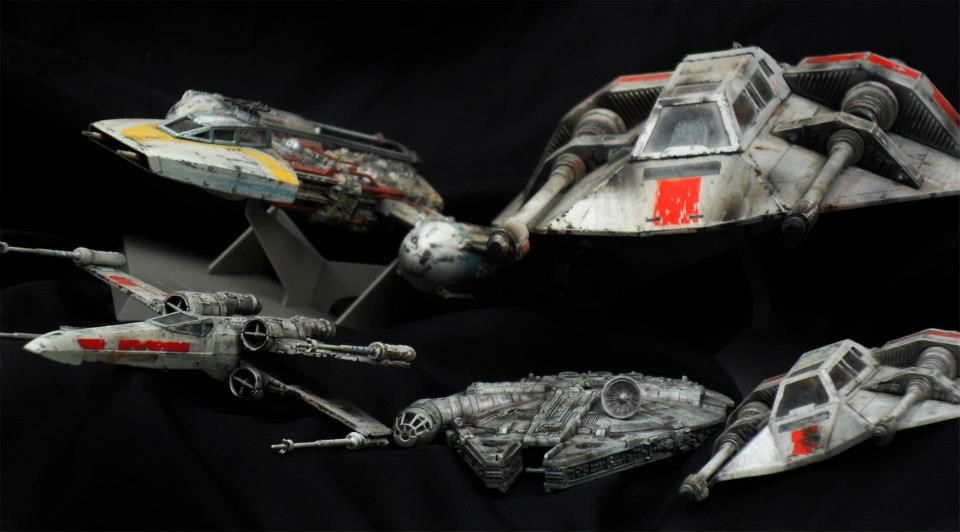 And the Revell Pocket Kit for the ARC 170 fighter