Try getting some
Oyumaru Compound
I have been using this to hold 1/72 aircraft canopies whilst painting them.
Soften a piece, roll it into a ball, push inside the canopy and clamp the protruding piece in a bulldog clip or push a cocktail stick into the compound.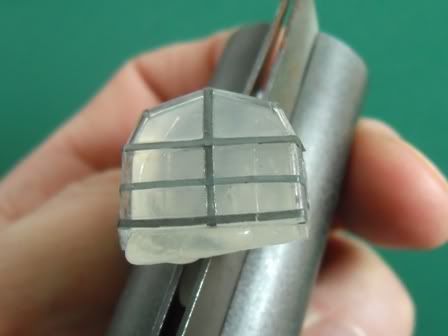 It holds the canopy pretty snugly but can easily be removed when work has finished. I have found it does not affect the canopy material at all, unlike Blu-Tack, which I find leaves a smeary trace.
_________________
Buy less, start less, finish more - or at the moment just try to finish at least one!
IPMS 13440
My WIP
My Portfolio