Hi guys - not an Airfix but thought you might like to see this.
Sky1 is actually the front part of a jet fighter/submarine combo in Gerry Andersons' Sci-Fi TV Series UFO (1970). It detaches from the sub and then blasts up out of the sea, which is what I was trying to capture (poorly) in my model (which unfortunately wasn't 100% complete at Telford and I still can't find the damned canopy glazing for it!).
A clip of this sequence can be found here
http://ufoseries.com/movieClips/skyLaunch.wmv
The model is the IMAI "toy" which needed some work to remove the large wheel rear wheels (intended to be motorised!) and rotating front wheel. I also had to remove and reposition the tail fin as it sits too far forward.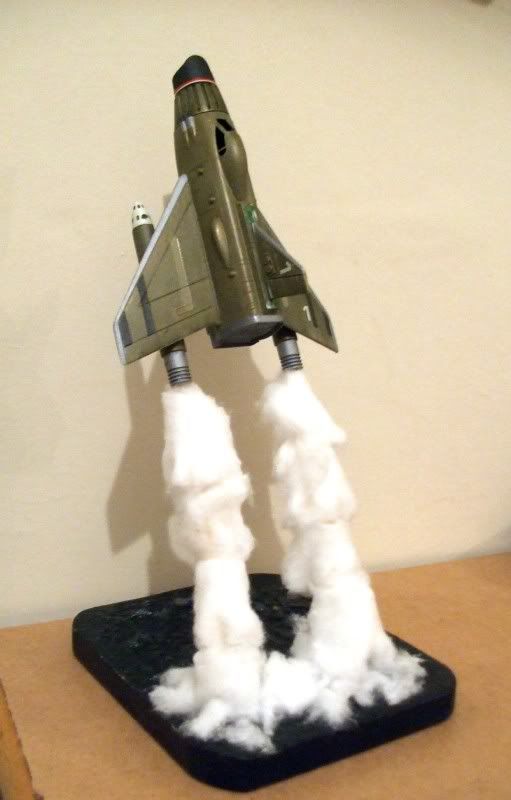 To depict it in flight emerging from the sea I just cut two lengths of 8mm diameter acrylic rod which were inserted deep into the jet pipes on Sky1 (drilled out to get the rods in good and deep) and glued with Bostik Contact adhesive. You could easily use wooden dowel lengths or even bambo stakes, they're gonna be covered in cotton wool after all.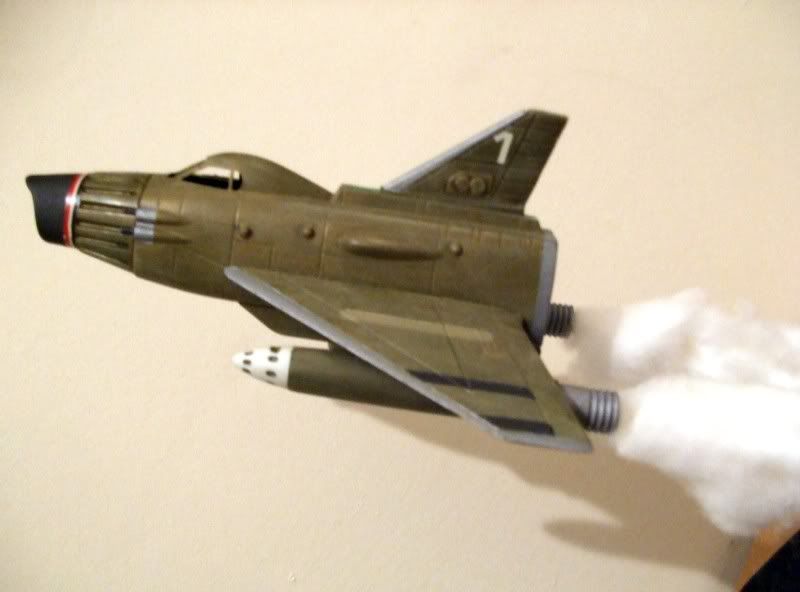 Then with the poles in place in Sky 1 as a spacing guide I marked two point near the edge of the base and drilled two 8mm holes at a slight angle in which to insert the rods. Luckily the holes were just tight enough to insert the rods without needing to glue them - hence detachable for transporting the kit to shows etc.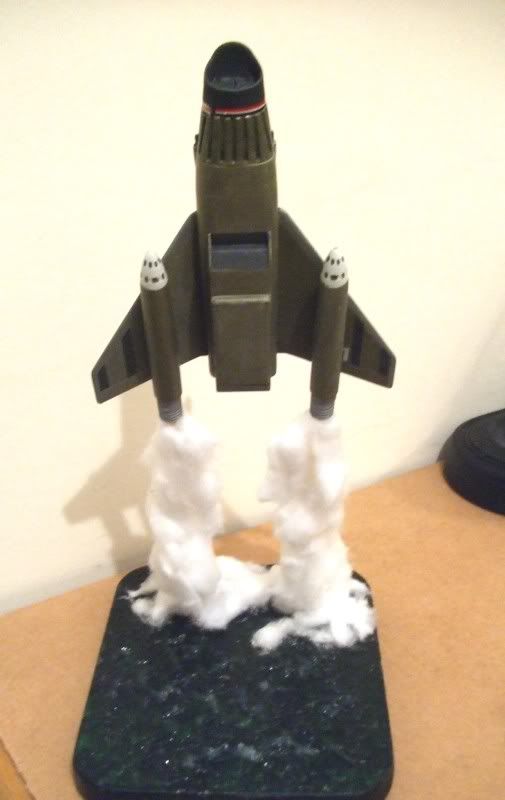 I borrowed some of the wifes cotton wool wad and pulled off lumps approx. 40-50mm squarish and frayed out one end then just Bostik'd them to the acrylic rods one above another for a jet blasty look!. Job done.
The base was roughly painted black, ultramarine blue and green with cheapo tube acrylics, then I zig-zagged some lengths Wilkos bathroom sealant (Translucent finish) and squished it with my fingures into wave shapes. Finally a coat of Klear floor polish to give it a really glossy (wet) look.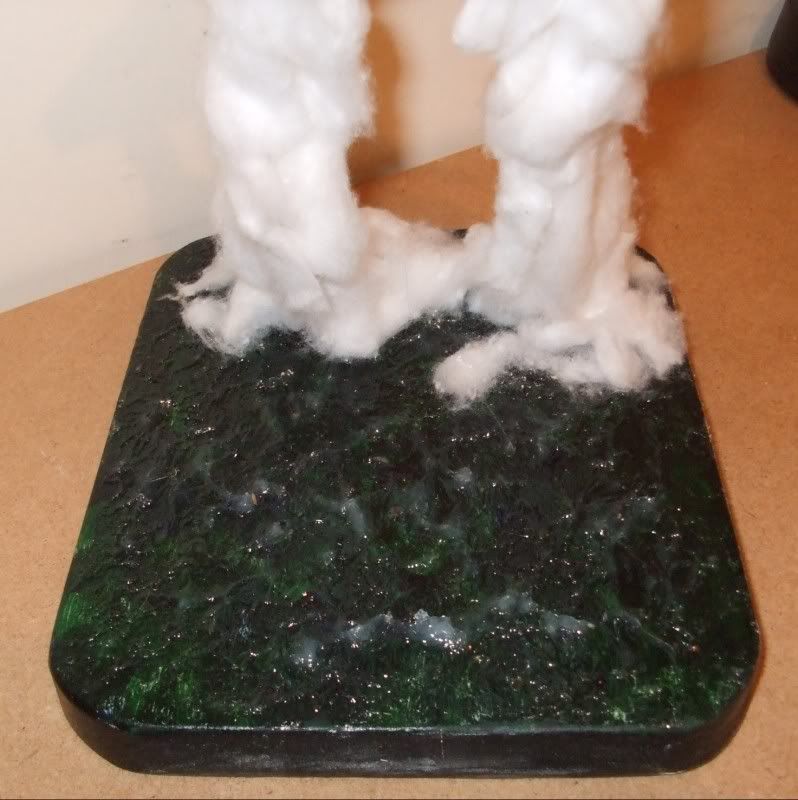 The above took a few minutes literally yet I'm really pleased with it.
You can do a Google search for acrylic rod - I found a place in Chesterfield - bought three 1.0 metre lengths of different diameters and colours (clear, blue tint and green tint) for £13.00 total including postage - delivered next day. I used Bostik because it is what I had in my box, and artists tube acrylic paint and the sealant from Wilkinsons because they are cheap!!
Cheers
Al.