My attempt at this release from Revell
The Klingon D7 Battle Cruiser was designed by Matt Jeffers for the original Star Trek series to look threatening even vicious. It was produced for the episode "Elaan of Troyius" however as the episodes were not screened in production order the vessels actually first appeared in "The Enterprise Incident" so this iconic Klingon vessel's was first seen as a Romulan.
The kit goes together very well certainly better than the AMT version I built many years ago, the only slight issue I had was attaching the neck to the primary hull and would recommend the kit from an ease of build point of view.
Some artistic licence has been taken with the scheme. I found the suggested shade of grey a little light for my liking so completed it in various greys doing the "Aztec" freehand. Using slate grey and dark slate grey has resulted in the green looking markings which gives it a slight Bird Of Prey appearance.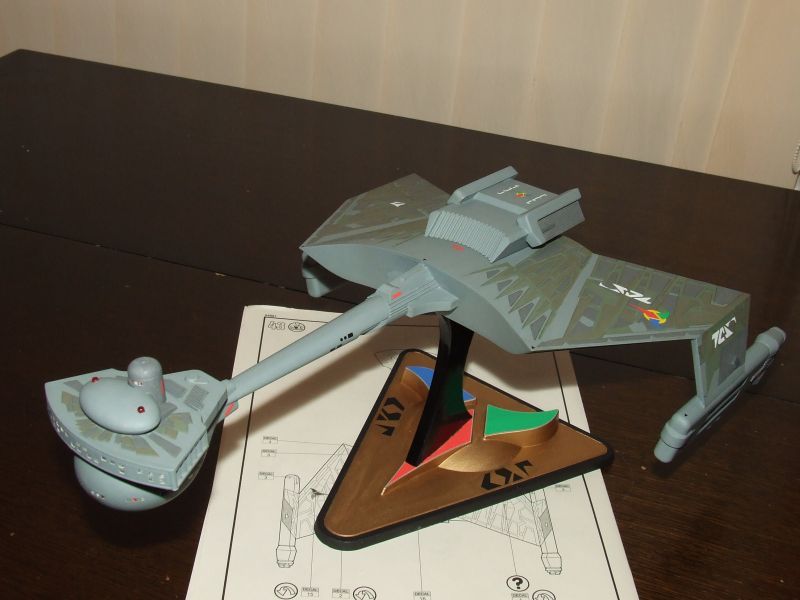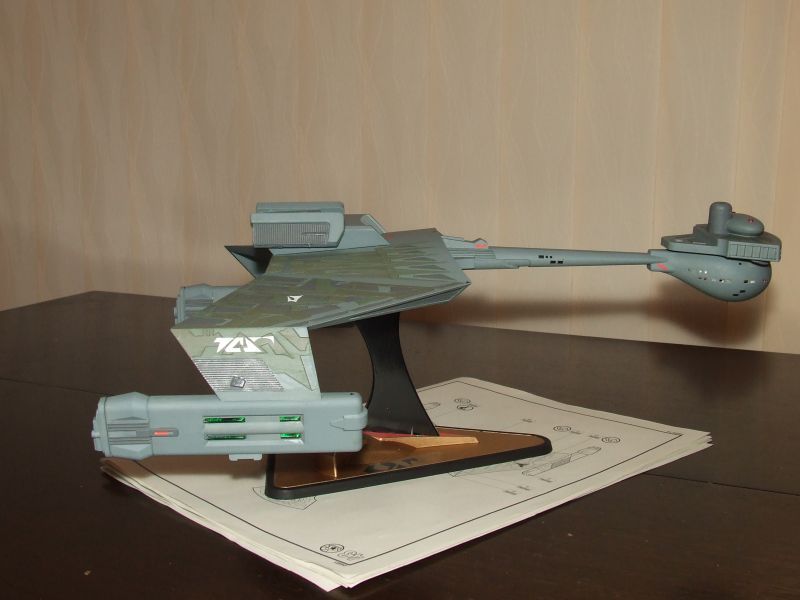 _________________
John.
Kate "So what did Ducky look like when he was younger"
Gibbs "A bit like Illya Kuyakin"
IPMS member 13348. Airfix club IRWI54B955E
Portfolio
W.I.P.