I'm honestly not sure where this should go - here seemed as good a place as any
There doesn't seem to be any number for this on the box. Actually there is no mention of the scale either but the pilots are definitely 1/48.
This is a bit of Luft-46 type whiffery that I've just painted up for a friend. It is for a game called Dust Tactics. (Never heard of it before.) It seems to be loosely based on a mix of the stranger late war German designs. Some very minor assembly required and you can swap out the cannon pod for a bomb load if you like. There are what I guess must be STOL rocket pods under the wings too. The panel trenches would make Matchbox proud. The canopy is thick enough to withstand cannon shells. Typical shabby Nazi trick, as Mainwaring would say.
The kit - ok, toy - is all over grey and a bit dull looking out of the box. I tried to produce something like the box art and must admit it was quite fun to fool about with some mottling and stuff.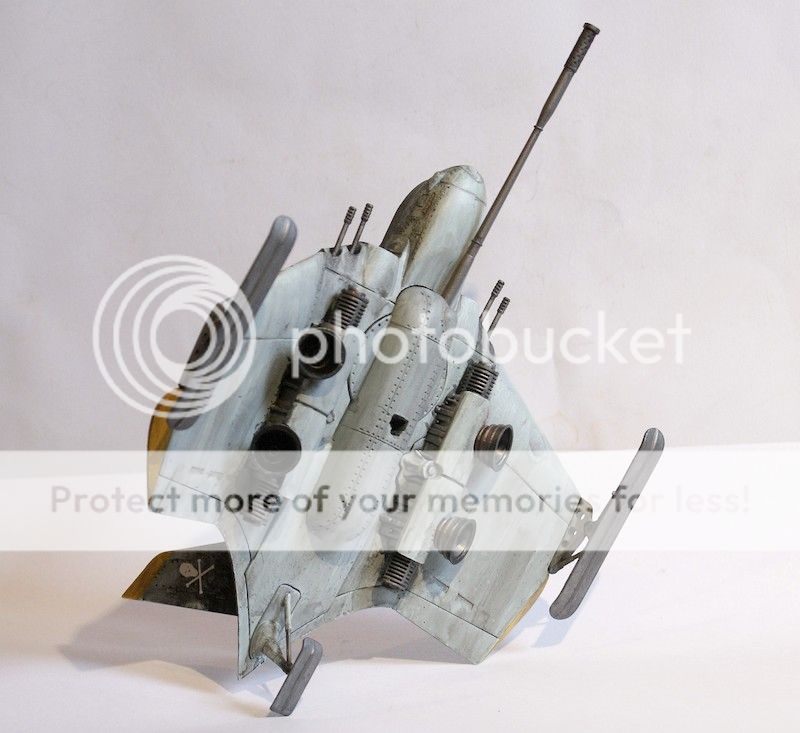 _________________
Sorry but
B4Models
is closed for now.
Illusion is the first of all pleasures.  ~Voltaire