(edited to replace incorrect reference)
Back in 1976 Airfix released this kit following on from the introduction of the type to USN service during 1974. Placed in Series 5, it was more expensive than the Series 1 to Series 3 kits my 'paper round' pay normally ran to, but putting off spending for one week assured its acquisition. At the time and to me, this was a great kit. Well moulded, 'chunky' parts, lots of rockets and red markings to go on that glossy white and grey finish. White plastic made painting simple. I was very happy with the assembled model.
I recently paid £1.50 at a local charity shop for the kit, no longer available at a leading UK model shop. It is the 1974 Airfix offering. There are 114 parts, three of which are clearly moulded transparencies the remaining 113 presented in the now familiar light grey plastic with no visible flash, featuring raised panel line detailing. Five tubs of what appear to be Humbrol acrylic paints are included together with a small brush and tube of adhesive.
Instructions are presented in the form of an eight page A5 booklet which features clear assembly instructions incorporating detail paint call outs for small pieces. A basic paint scheme and decal placement guide is given for the one finish provided for this being an overall grey aircraft of VF-74, USS Saratoga. No 'in service' date is given.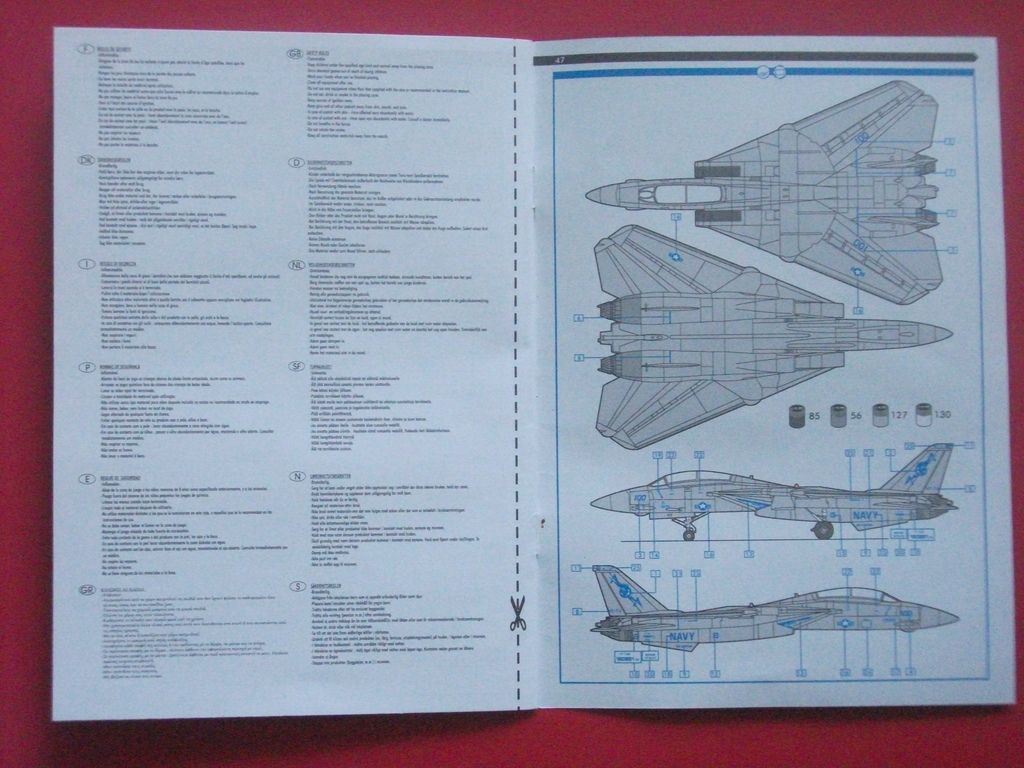 A comprehensive weapons fit of four Sparrow and six Pheonix AIM is provided. A rudimentary cockpit interior made up of instrument panelling, floor tub, control column, side consols and seating for the two well sculpted crew figures is provided. The nose mounted air-to-air refuelling probe may be mounted deployed. The variable geometry wing may be finished 'operable' featuring canard winglets that deploy when the wings are fully swept, although I'm not sure these featured on in-service aircraft. The tailplanes may be fitted moveable.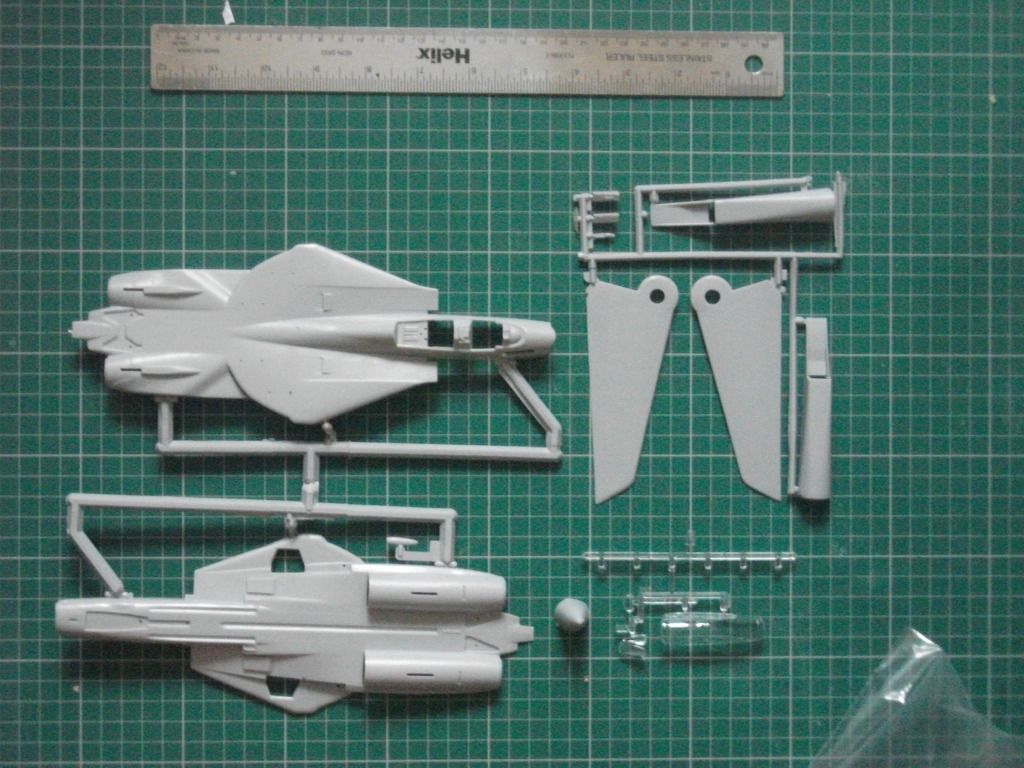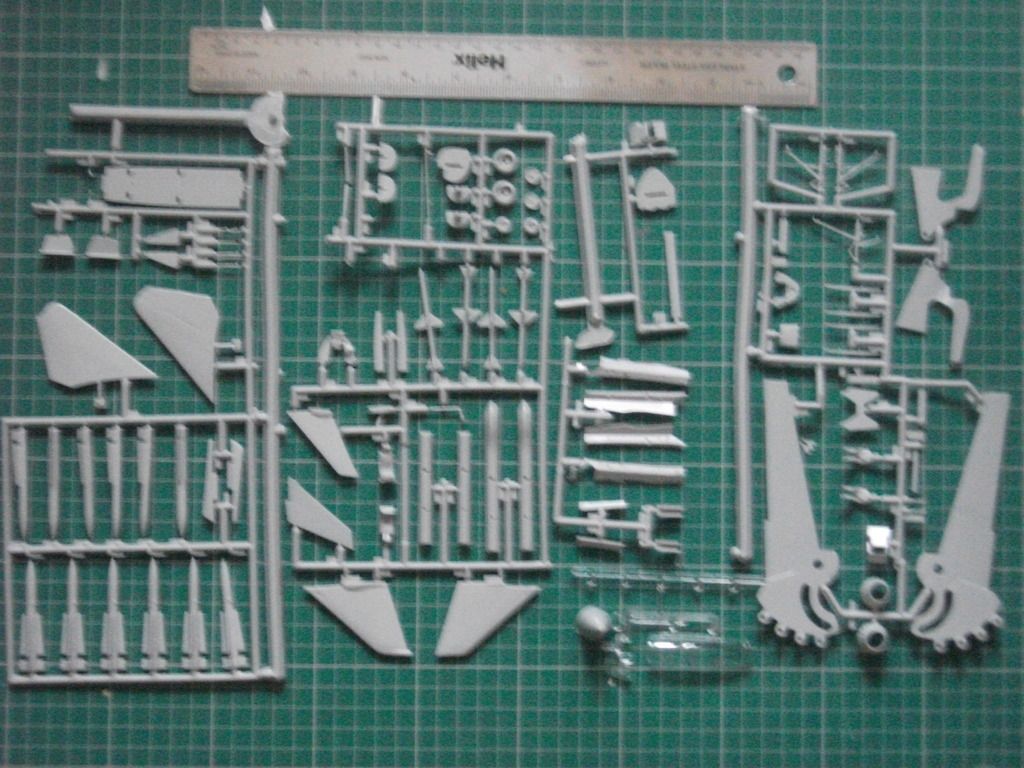 The forward wheel well is not 'in depth' being represented by a recessed cut-off plate to which the nose leg is attached.
Packaged and presented as a 'gift set', the kit is well suited to a young and/or inexperienced modeller and a little care in construction ought to result in a good looking model. Those seeking more accurate representation of the aircraft may look to other providers.