Haven't seen a build review of this rather appetising kit, so here goes:
Box and contents: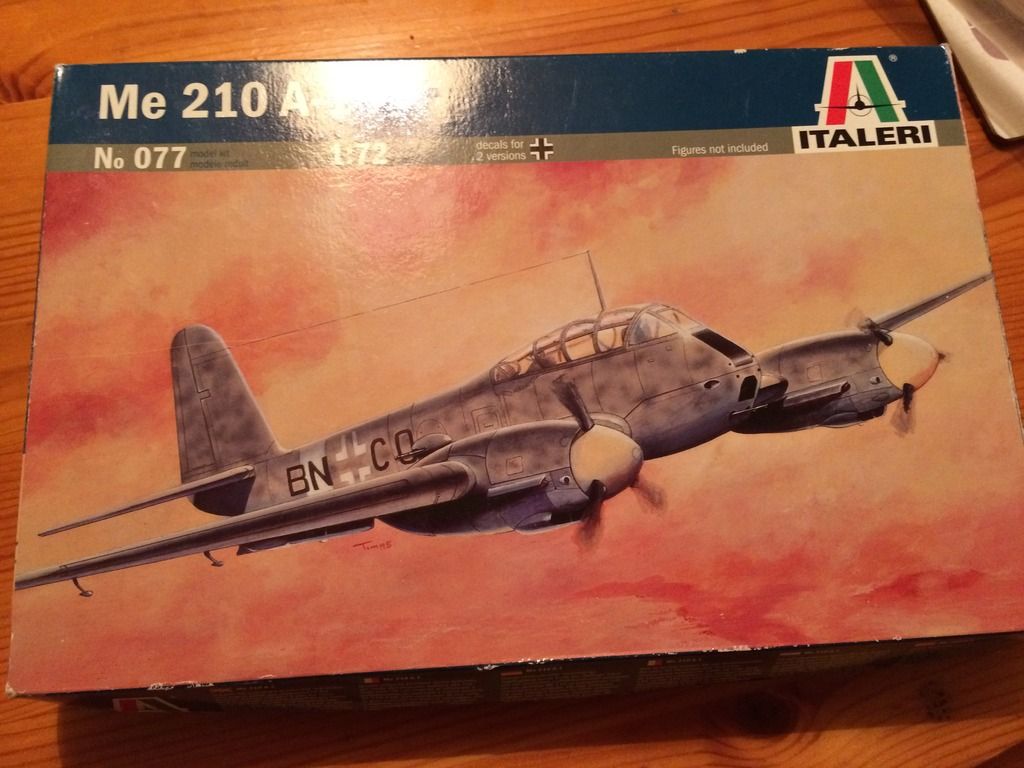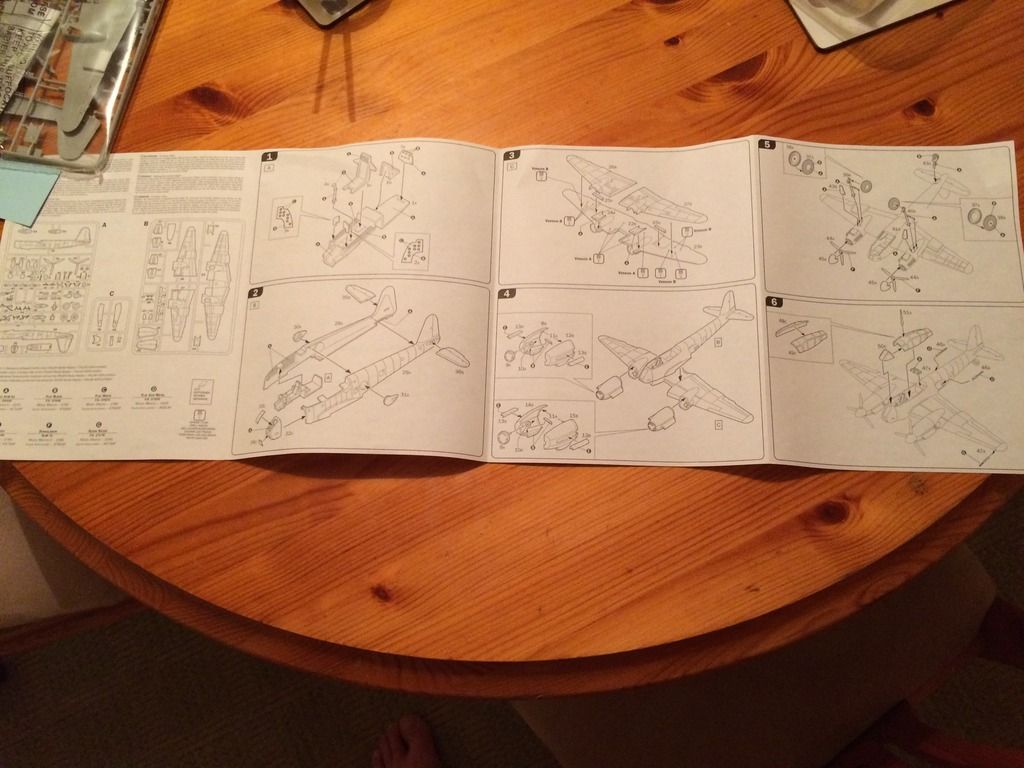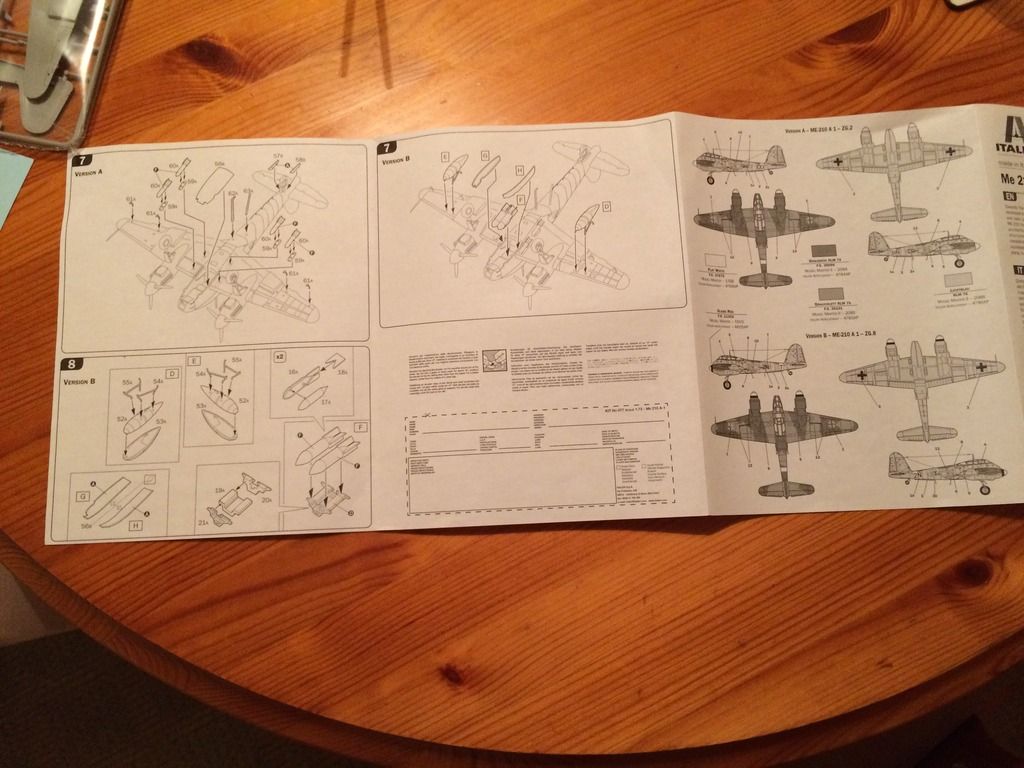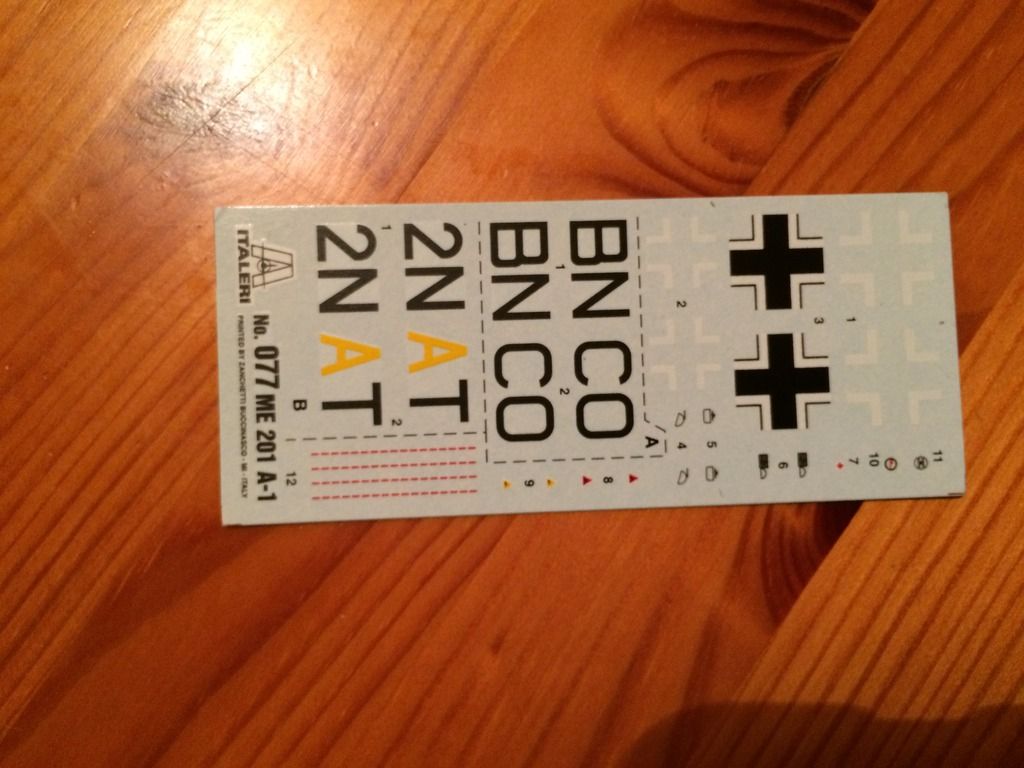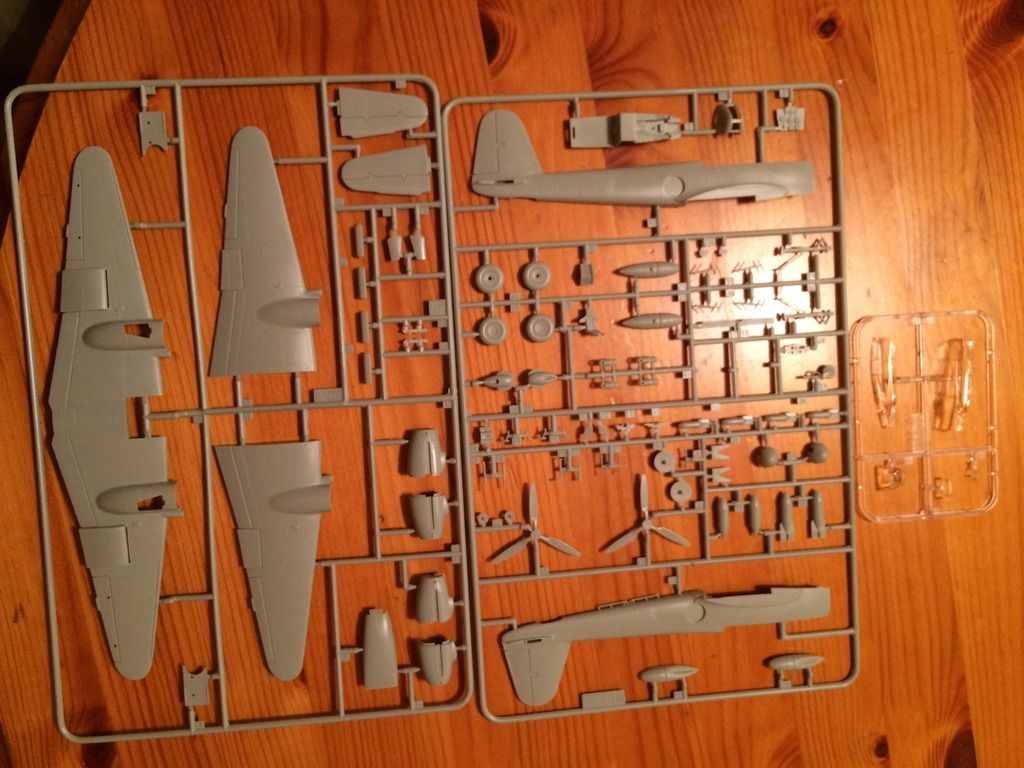 Decals for two aircraft. Options for underwing small bombs or drop tanks, and for two larger bombs carried internally. Bomb bay can be opened by cutting the single door part in half. Parts neatly moulded; flash free. No stencils.
Cockpit tub constructed. No crew included; seatbelts from Tamiya tape: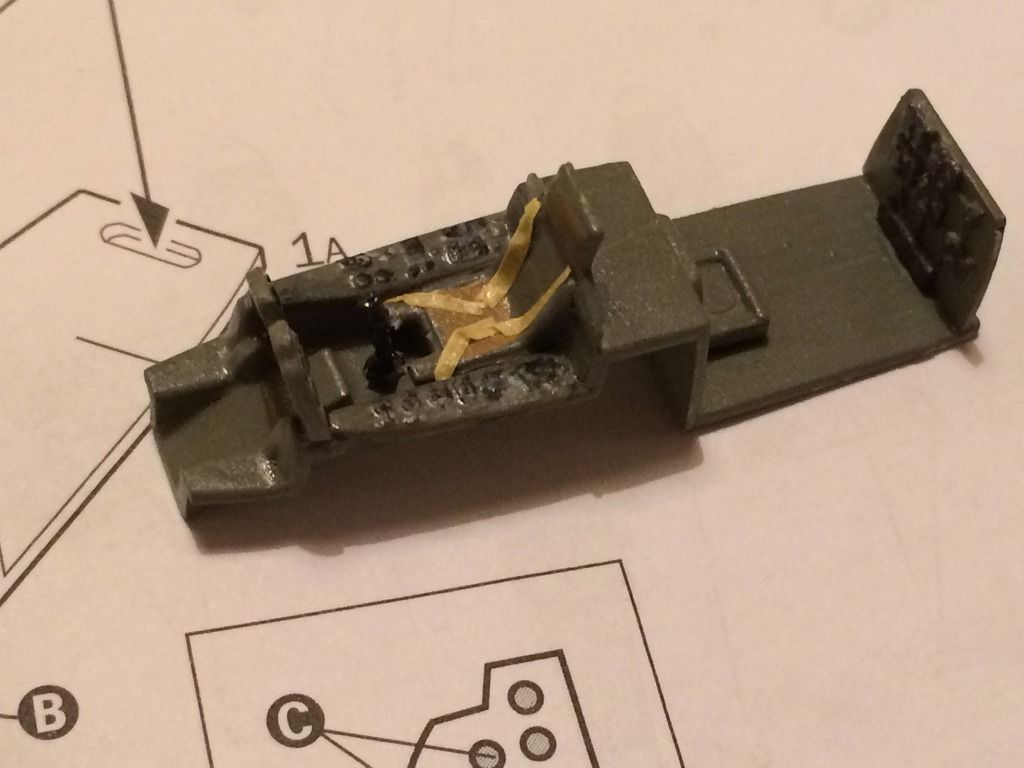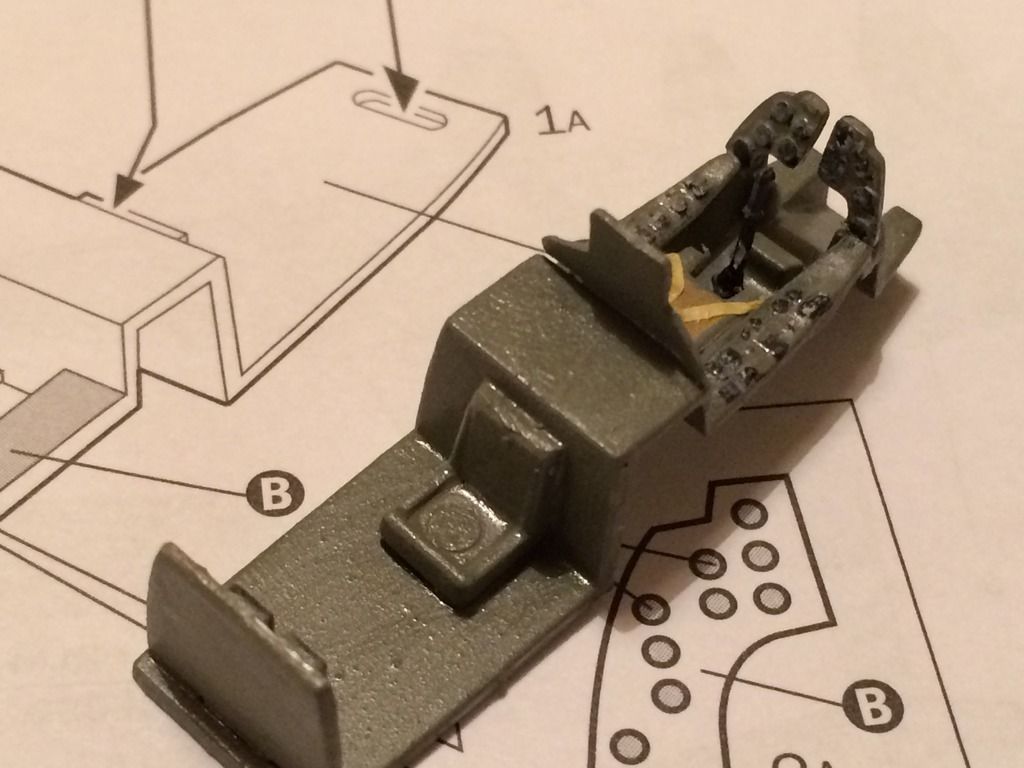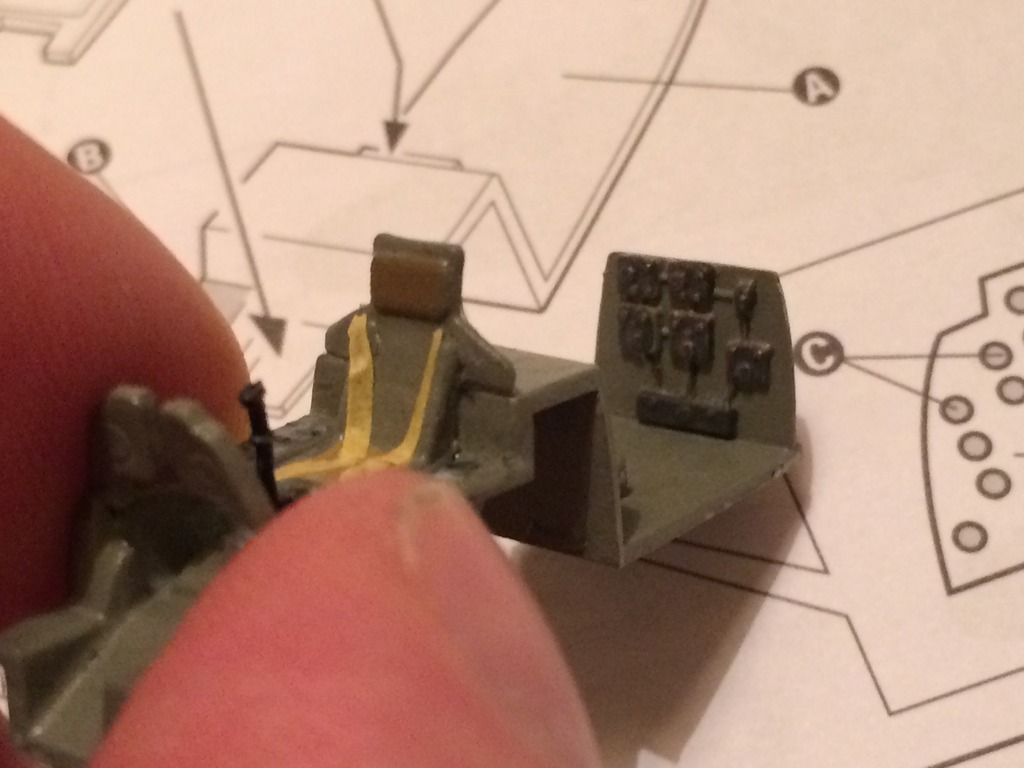 All straightforward so far, and clearly scope for further detiling, should one so wish.