This is a pager motor, with its unbalanced cam, which makes it vibrate:
Here's the Fw 190 I made:
Here, you can see the battery compartment in the gun bay:
That same size motor will also fit inside a 1:144 Fw 190, too, btw:
But the wires had to come through an aluminium tube, attached to its base, to get to some electrical power. That's fine, as I made a diorama with that one.
This is a motorized 1:48 Tamiya Zero. It comes in the box with everything you need, including base, switch, motors and wires.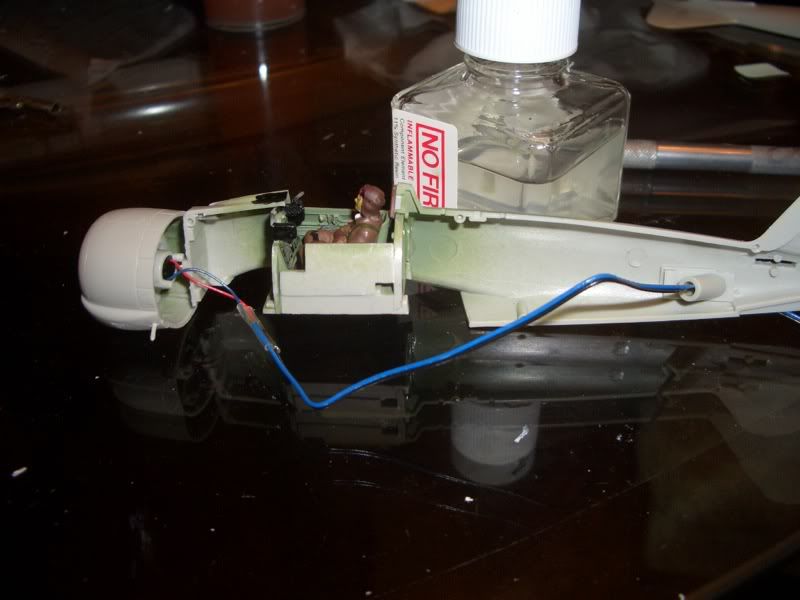 Tamiya has several in this range. I suggest you have a go with one of these foolproof things, and then you will have all the experience you need.