Well Mike... tight is not the right word. Nonexistant budget will be more appropiate. Plus, as I'm using every income since the last six months for buying foreign currencies, buying even a sheet of decals of 10 dollars is a sort of bycott to my plans. Not to mention that for a commoner, is more easy to get a package into North Korea than to Argentina, the system itself deters from making a purchase abroad. In any case, if you google images of Danish F-16's you can see they use a very own font, not even close to a Helvetica type, most probably doesn't exist in decals. Right now i'm gonna try this idea: I painted a piece of clear decal with ghost gray, put the codes in dry transfers, next I'll paint with gunship gray and after it dries I'll rip the transfers with tape. If it works I'll get the numbers in ghost gray.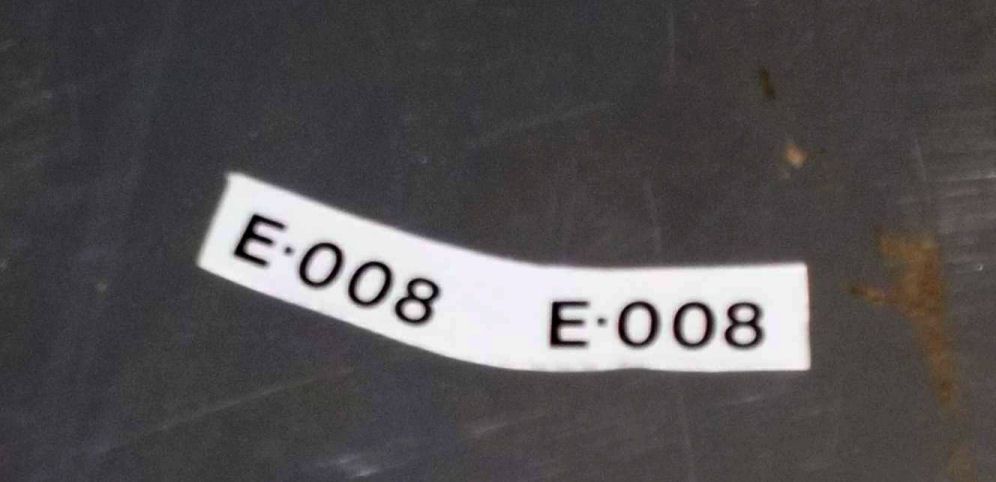 For the ordenance, fortunately I have a good spares box, and I decided to keep for myself the weapons sets from Hasegawa so I guess I have almost anything I would need. And I must say that doing weapons in scratch is one of those things that I enjoy of modelling (right now I'm looking pics of the Rafael SPICE to see how difficult coul be to make a pair)
To make the greek Viper I have 2 of the five colors I've found listed: the one for the radome and other used in the edges of tail planes and rudder (not much surface to cover with those colors)... no one used in the actual camo scheme BUT, after a search in the tables of equivalences in the web of IPMS Stockholm, I got an idea of the kind of colors they are: one (agressor gray) seems to be another name for the dark grey/gunship grey/sea grey/etc., the second is some sort of gull grey, a bit more darker or a bit more deep in hue, perhaps more brown, and the third seems to be a mix between neutral grey (Modelmaster 1721) and a bit of blue (perhaps Hu144).
To be honest, I'm looking with more appeal the idea of doing both aircraft in IDF/AF livery. In the last days I'm pondering the idea of put them on sale after finishing, and I bet they could be sold more easily as israeli planes rather than danes or greeks. I've just put an F-15E in oven cleaner to add it to the repair queue, with intentions of doing an F-15I Ra'am, and maybe try to sell the three as a lot. I'm also looking to an Italeri A-4F and a Matchbox Mystere IV, to build them and put them into a lot with a Heller Ouragan I've done some time ago (I got an Airfix Super Mystere B.2, but I never would sell that kit).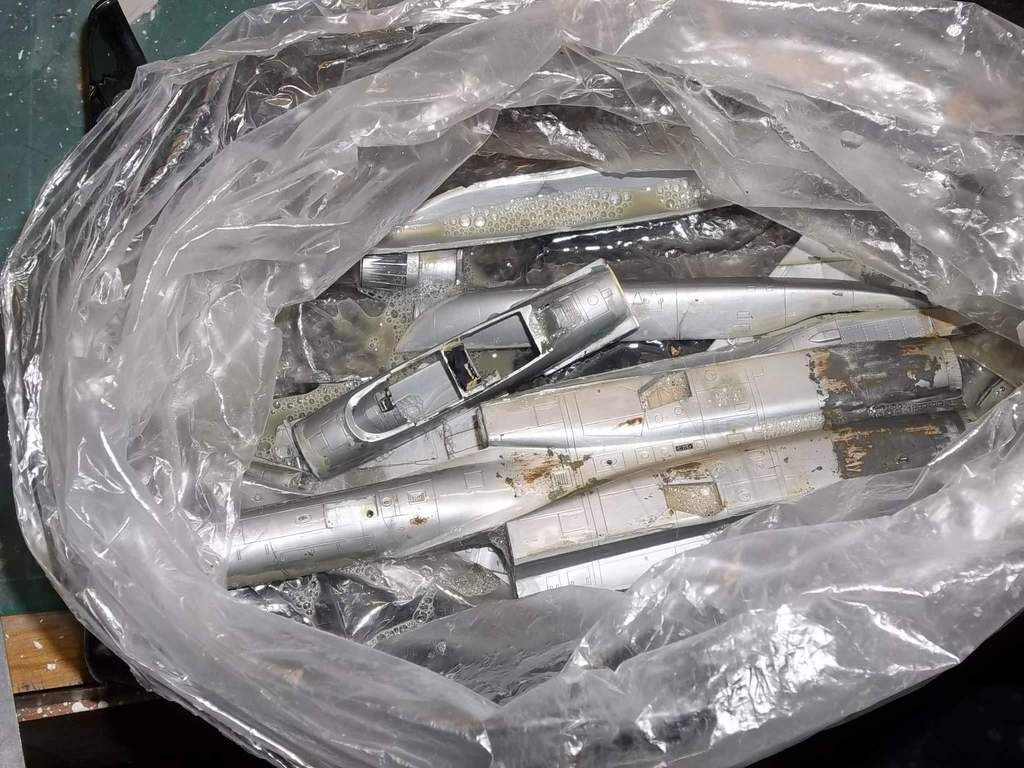 In any case, I have the intention to emigrate ASAP to Europe, with some luck (luck to raise enough cash, I mean) that would be early in the next year, and probably would be the best to try to get some money from my collection (probably I'll keep some, the most cherished ones, and store them in boxes) rather to leave them to the mercy of my mother, who probably will give them to the neighborhood kids, who will destroy them in a matter of hours. These are the things i'm pondering and evaluating in my mind in the last time.