I have been able to eventually finish off the second Lightning for this group build so here is :
Airfix 1/48 English Electric Lightning F6 (09178)
XR769 No. 11 Squadron, RAF, Binbrook, U.K. 1986
2012#13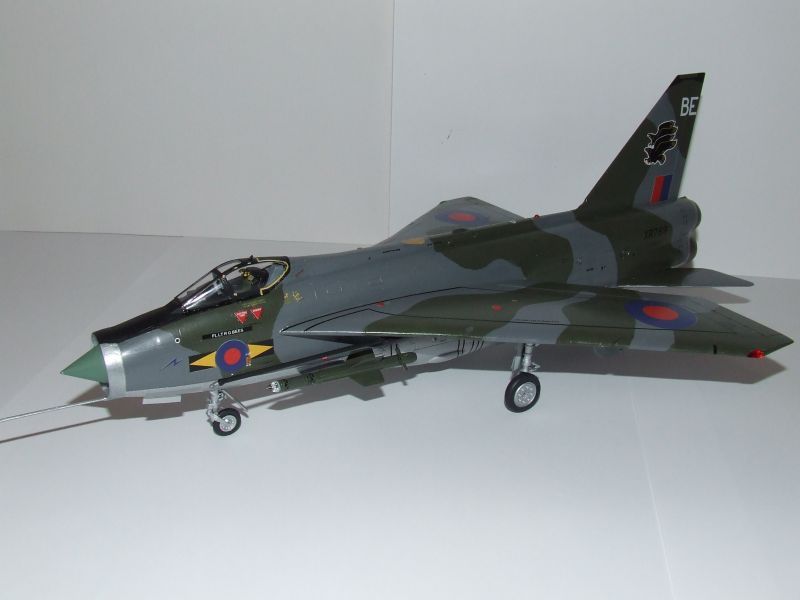 This was also built from the initial release kit using one of the decal options supplied, the advantage of doing one camouflaged and one low viz is that I now have virtually a complete set of decals for the spares folder. XR769 is unfortunate in that it was the 74th and last Lightning to be lost in 34 years of frontline RAF service when it suffered and engine fire over the North Sea on the 11th April 1988. The pilot, Flt Lt Dick Coleman, an exchange pilot from the Royal Australian Air Force, safely ejected. The full incident is covered in Ian Black's excellent book "Last of the Lightnings" Sutton Publishing, ISBN 0 7509 3073 X. As you can will be able to tell I really like this kit, just leaves me with 2 F6's and a F1 in the stash for future delectation.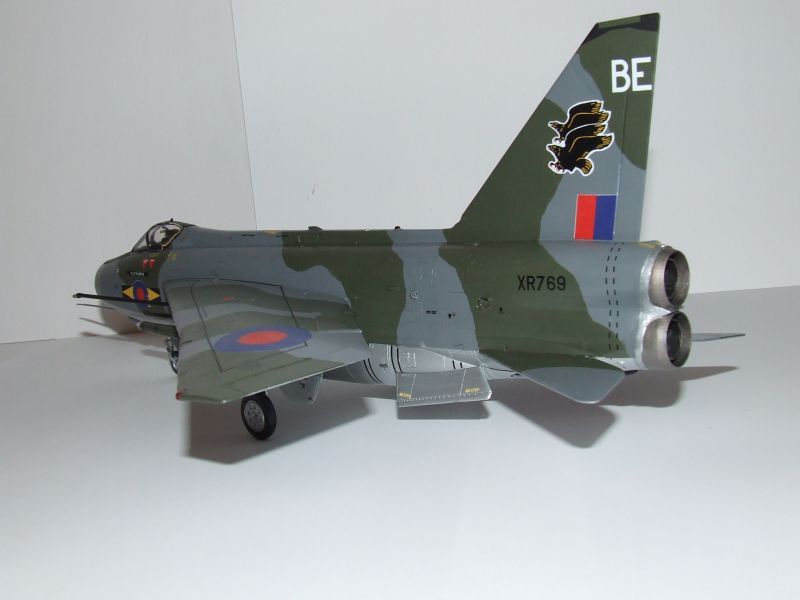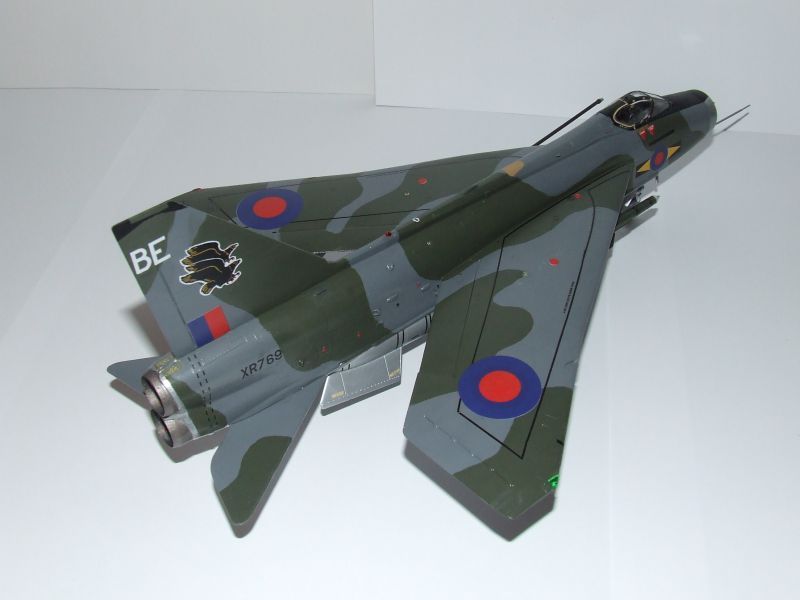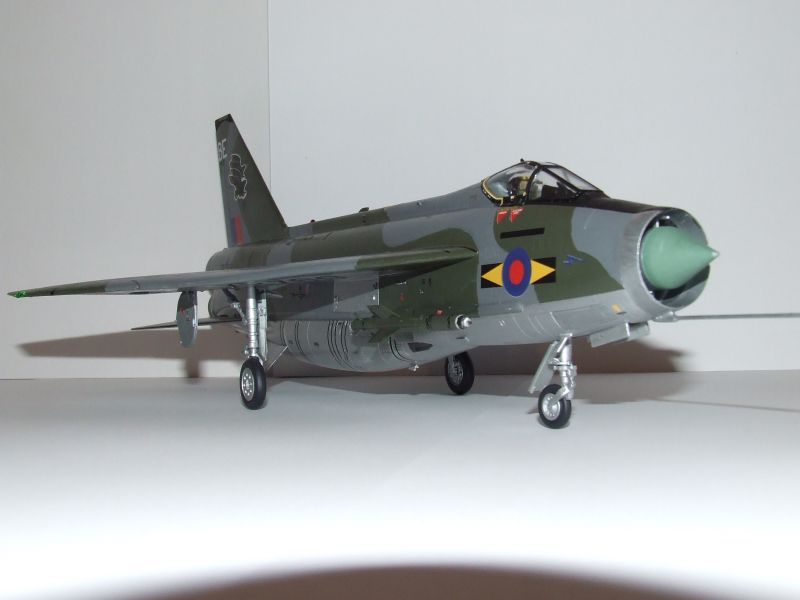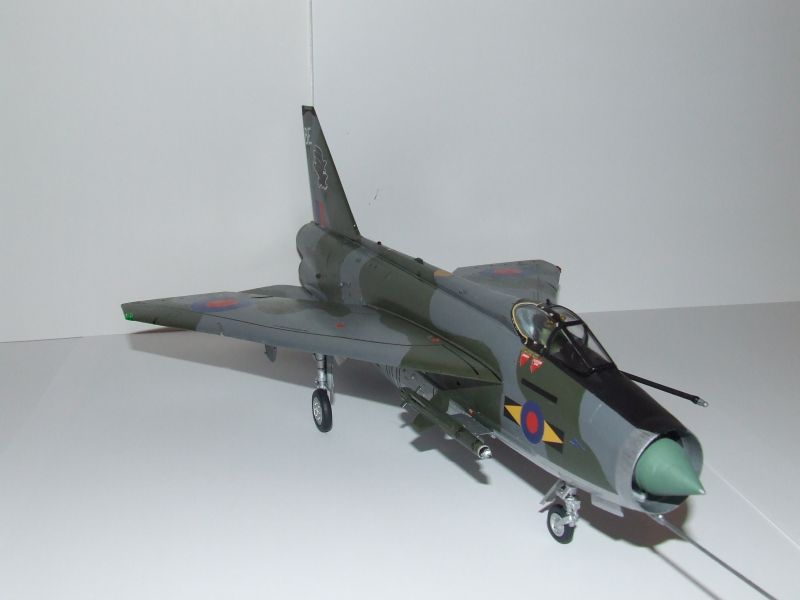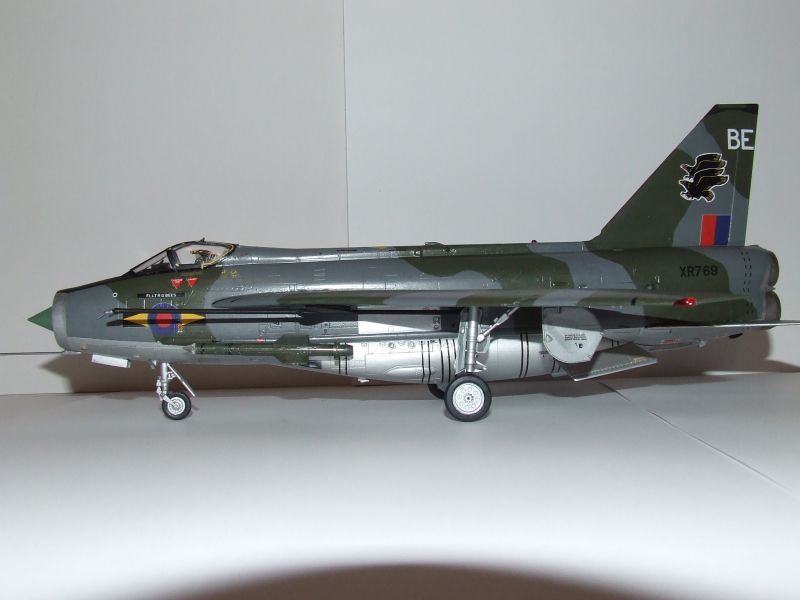 _________________
John.
Kate "So what did Ducky look like when he was younger"
Gibbs "A bit like Illya Kuyakin"
IPMS member 13348. Airfix club IRWI54B955E
Portfolio
W.I.P.