Progress report. I have now spent hours clearing out and de-cluttering the loft, boarded in the floor in the section beyond the chimney breast that was previously inaccessible, added a strip light, laid baseboards for the track all around the entire area and now have a single complete loop of track for testing purposes to gauge the track alignment and gradient of the boards. Once happy with this and having done any fine tuning of the baseboards, I'll begin laying the final track in earnest. Here are some photos of the situation today. I've been getting re-acquainted with a lot of my rolling stock. Most of it has been in storage for many years. thus the engines will need overhauling, cleaning and oiling etc. Some of the stock is brand new however!
The previously inaccessible area beyond the chimney breast. I have to climb over a half height wall with some steps to get into this part - not easy for a guy of my ample proportions (or age!).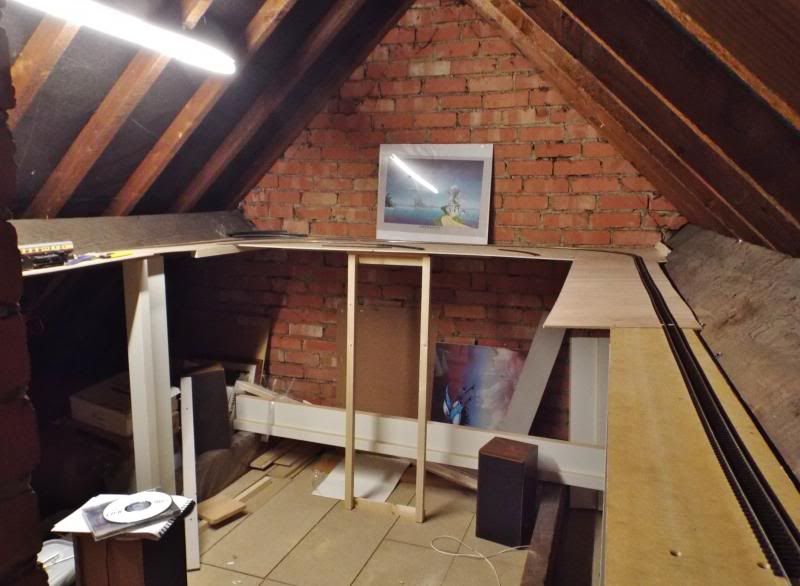 Looking in the same direction - the chimney is in the centre - obscured by some old baseboards from previous layouts in other houses.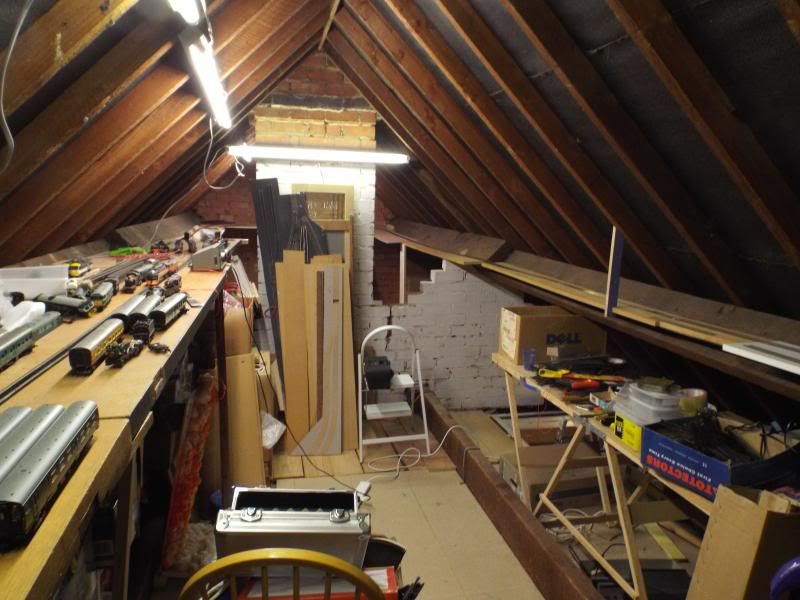 And the view behind.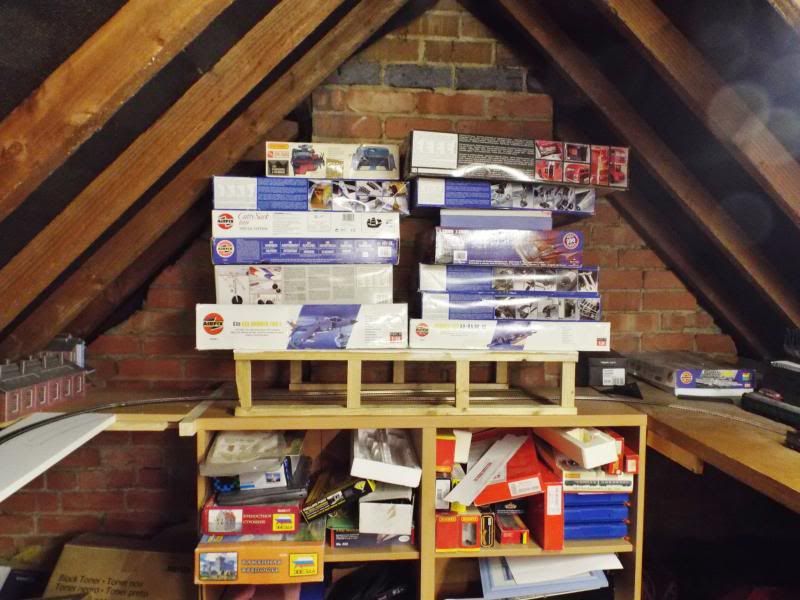 Some of the engines awaiting test runs, dusting, cleaning and servicing. Here is some of the American contingent. I am a UK - 1960s/70s period railway fan mostly, but can't resist some of the Big Boys from across the pond.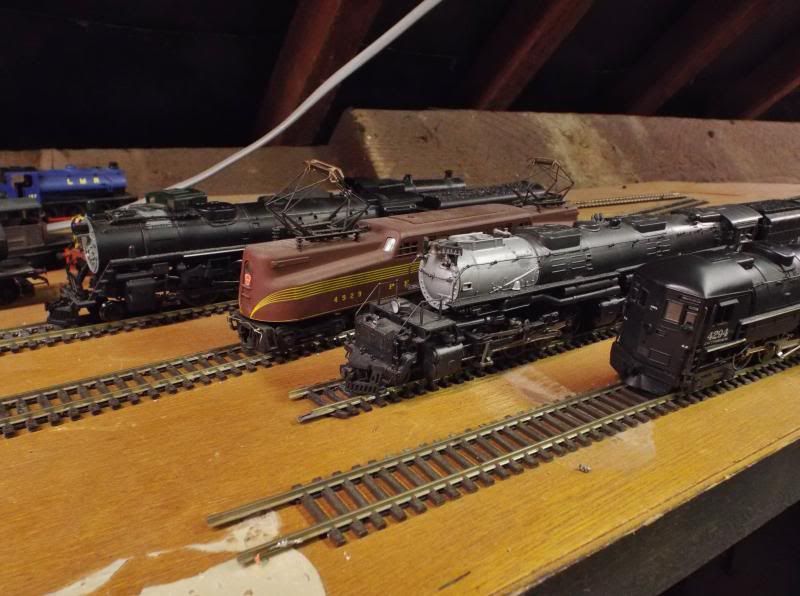 Some of my favourite stock - Airfix of course!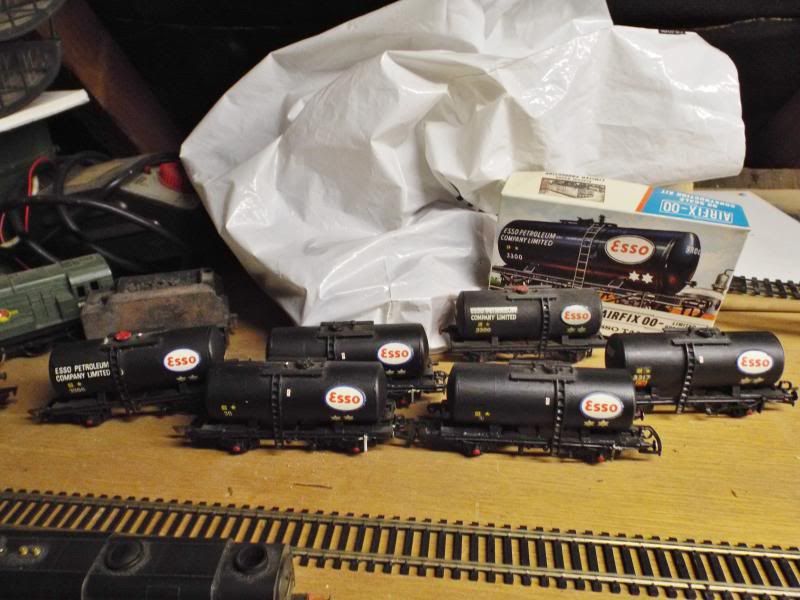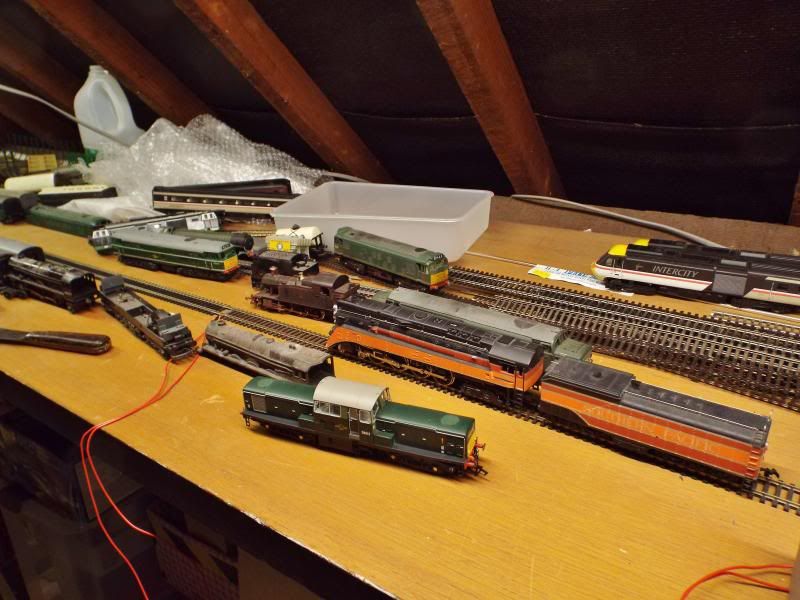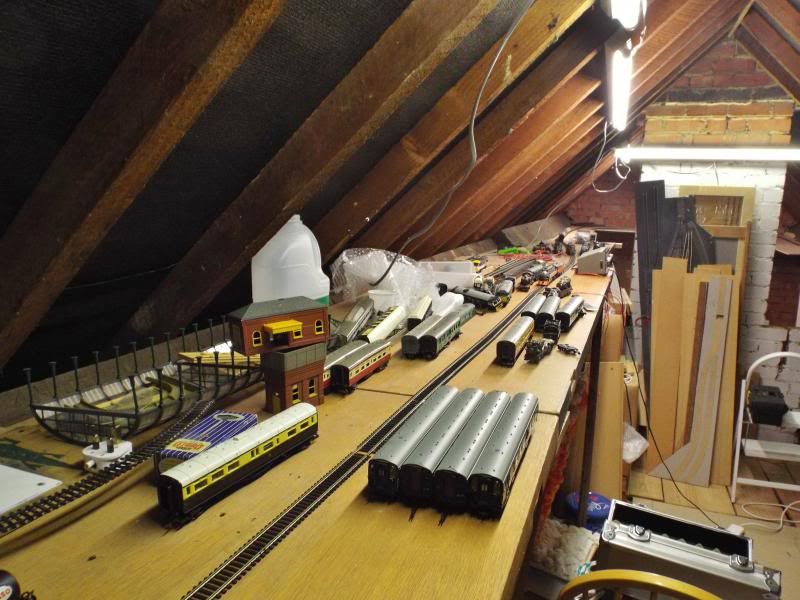 Two of my more recent purchases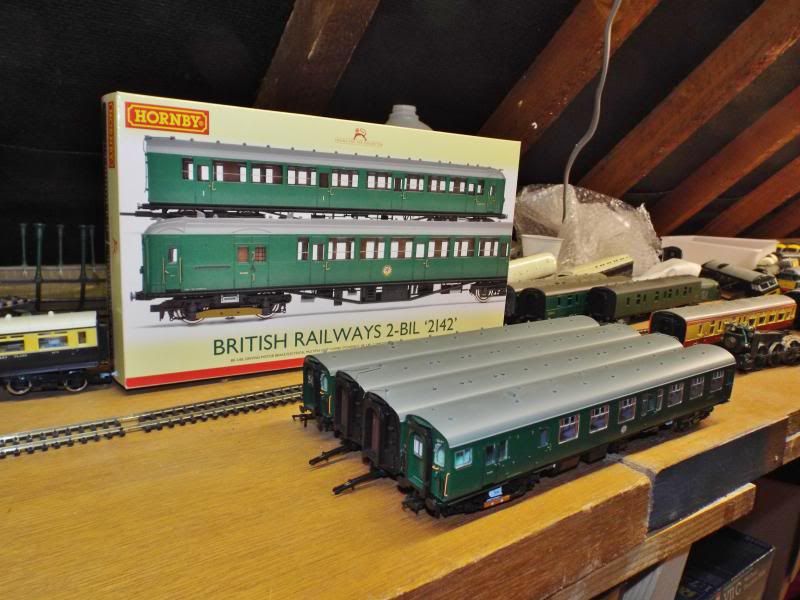 How do you test your track alignment - with a tilting train of course. The excellent British Rail Advanced Passenger Train. It pretty much suffered a similar fate to the TSR.2. I had the pleasure of participating in one of the ride comfort level tests in one of these - a fun day out, including try to stand upright while doing 120mph+ with a total (simulated) tilt mechanism failure in my coach!
Stay tuned for further progress reports (although I working away from home over the weekend on the full scale railway, so won't get much done in the loft).
Cheers
Al.