Moving on to the seats and crew.
Seats are OK, especially if you are going to have them crewed, otherwise you might want to add a few details or get an aftermarket set as they will be the most visible feature in the cockpit. The floor features a transverse hump, which is the wheel well arch - which should just be in the centre. That could mean some extra work depending on which aftermarket seat set you use.
Primer on.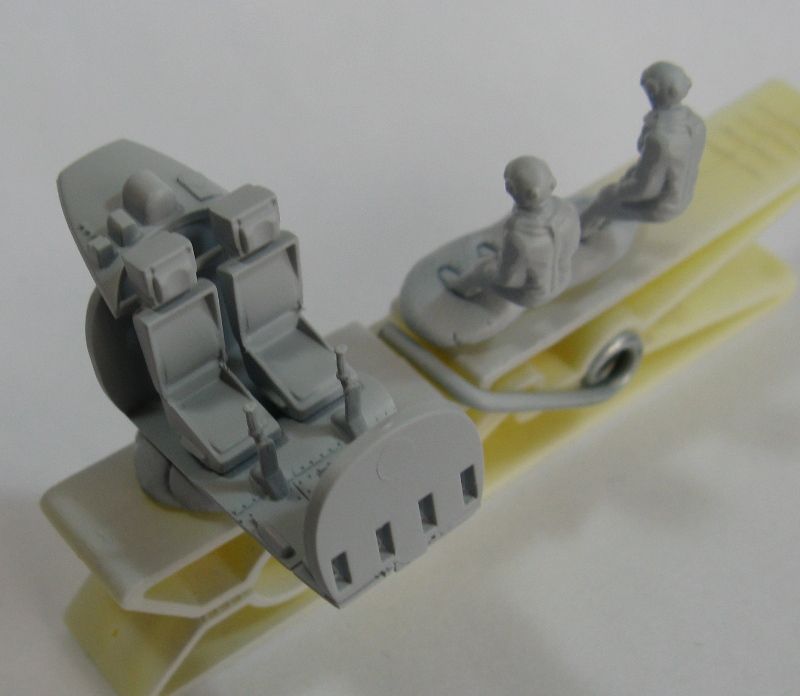 Vallejo Extra Dark Sea Grey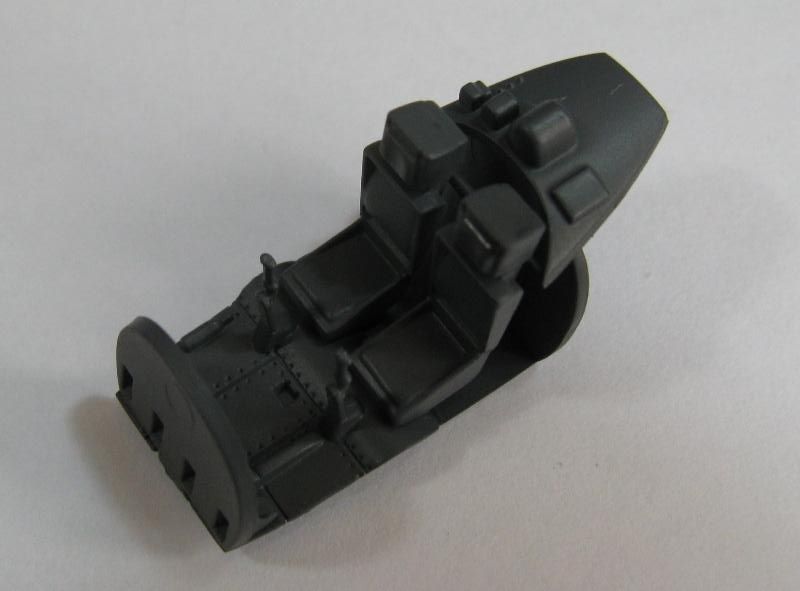 Control columns and seat covers painted and the radio gear picked out in black.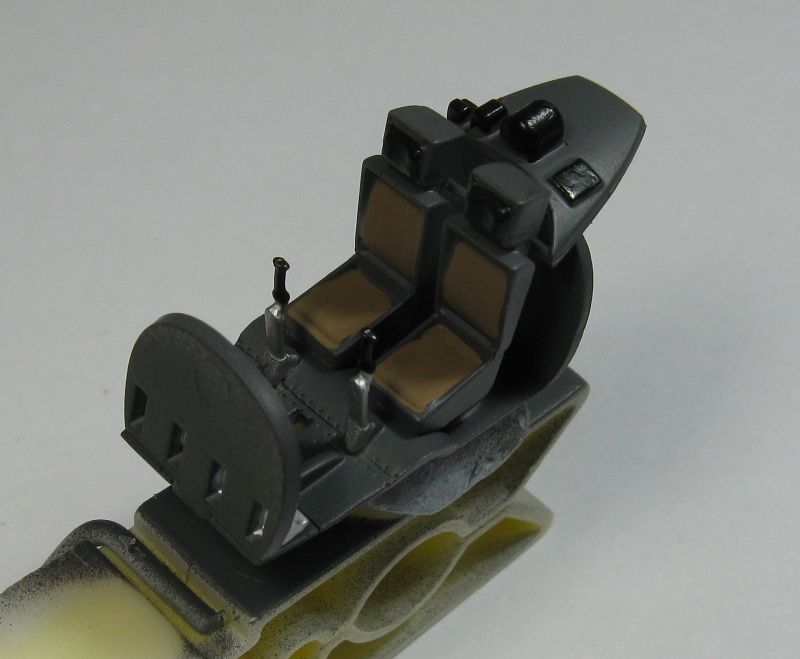 Vallejo black wash applied to darken and dirty everything up. control panel painted and the excellent decal applied.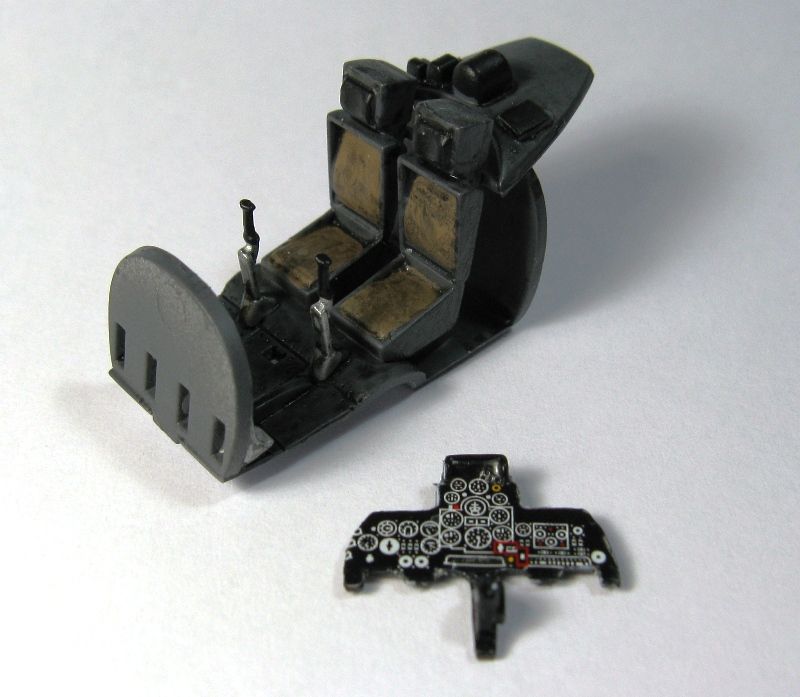 Control panel with the two HUD's fitted. These have a nice positive attachment system as they fit over the panel.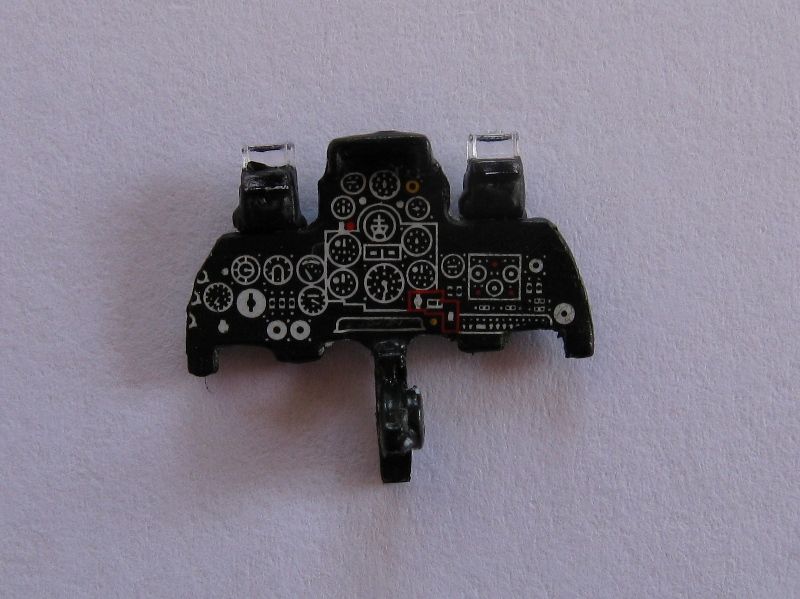 Crew figures and the cockpit ready for assembly. The crew have to go in at this stage, there is very little room in the cockpit and it would be impossible to fit them after the control panel is glued in place.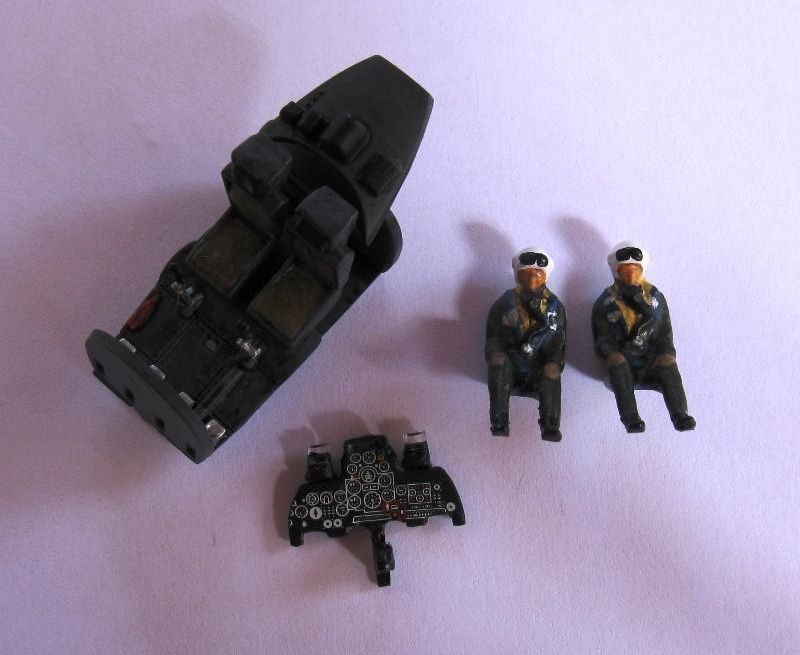 All glued together and ready for fitting. The whole thing fits like a glove into the fuselage.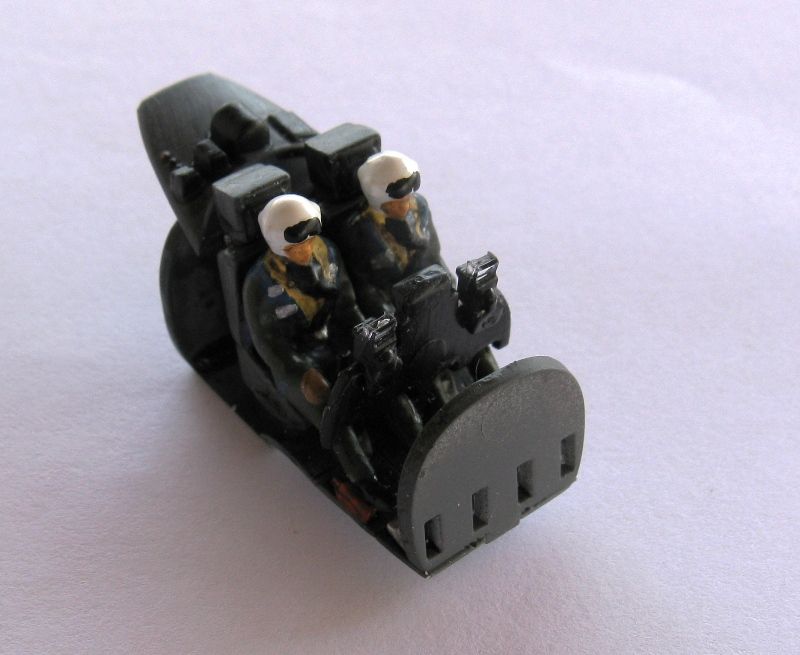 I'll be adding some pe ejection handles to the seats once the build is complete.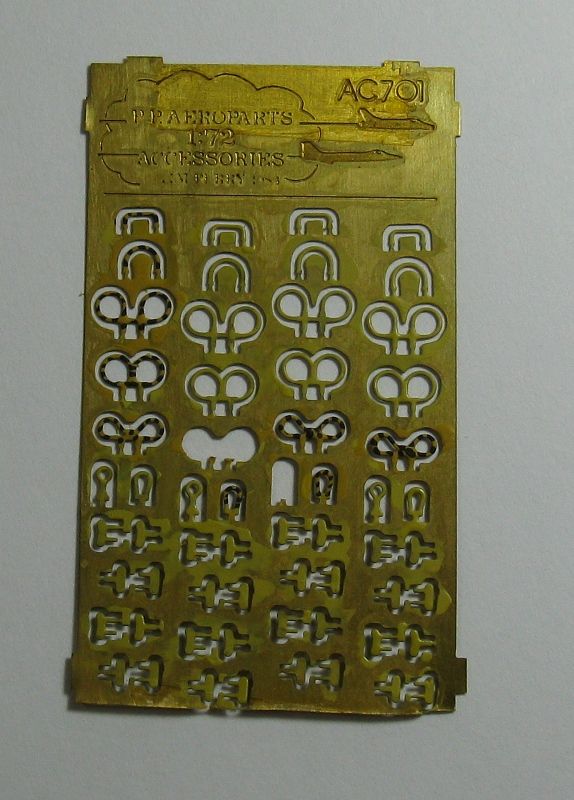 _________________
Best
Rich
"I've seen things you people wouldn't believe. Attack ships on fire off the shoulder of Orion. I watched C-beams glitter in the dark near the Tannhauser gate. All those moments will be lost in time... like tears in rain... Time to die."
My Model
Portfolio