Now to Basil Brush's favourite part of the build...
The two booms had the main gear legs glued in place as per the instruction. If I were to build another I would add them later after the booms are fitted into the upper wing.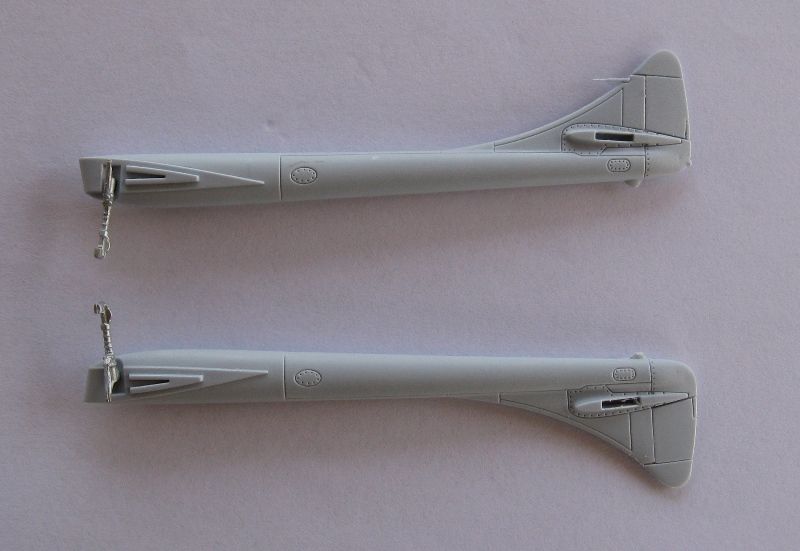 The booms slotted into place, the fit on the upper wings is excellent.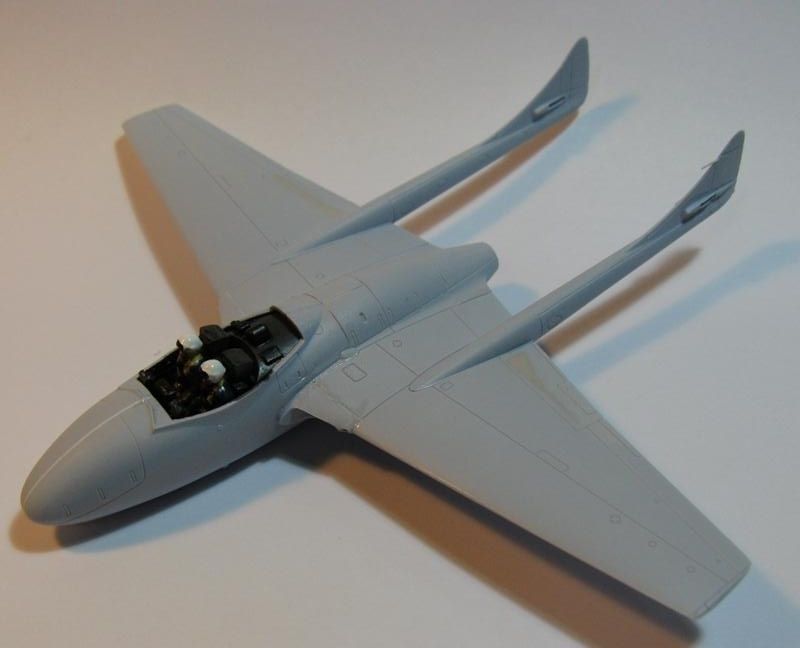 Underneath you can see how they fit into the slots. They pretty much stay in place on their own and just need some liquid cement run around the join. The alignment is virtually foolproof.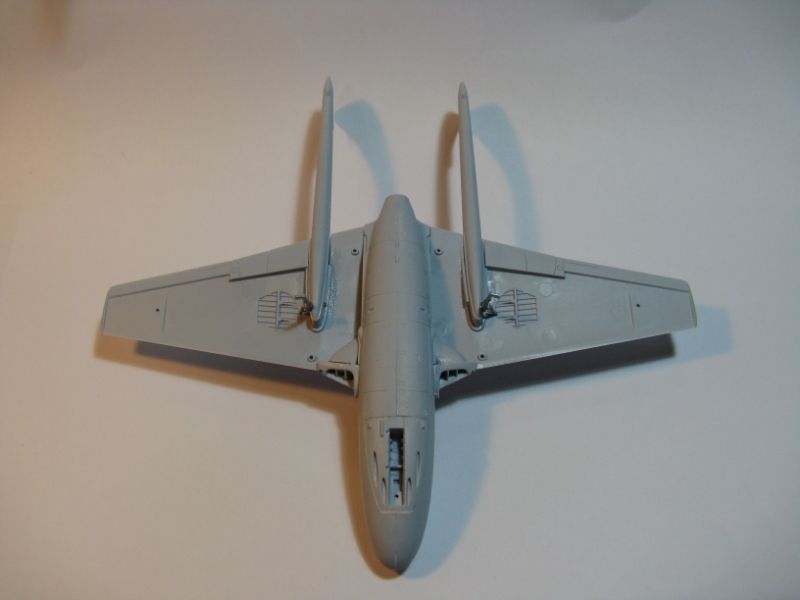 Closeup of the main undercarriage, the oleo leg (blue arrow) is supposed to fit into a slot in the upper wing (red arrow), it would be better to fit the leg once the boom is in place rather than onto the boom beforehand, as it was I had to force the oleo leg into place which skewed the main gear leg.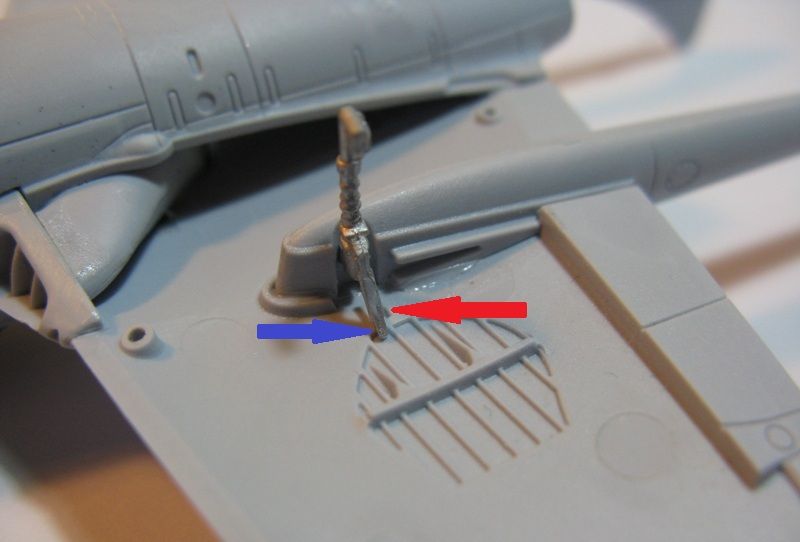 I also fitted the engine intakes in place with just the upper wing on, in hindsight it would have been better to wait until the lower wing was on to ensure the best alignment on both surfaces. The fit to the upper wing was very good though.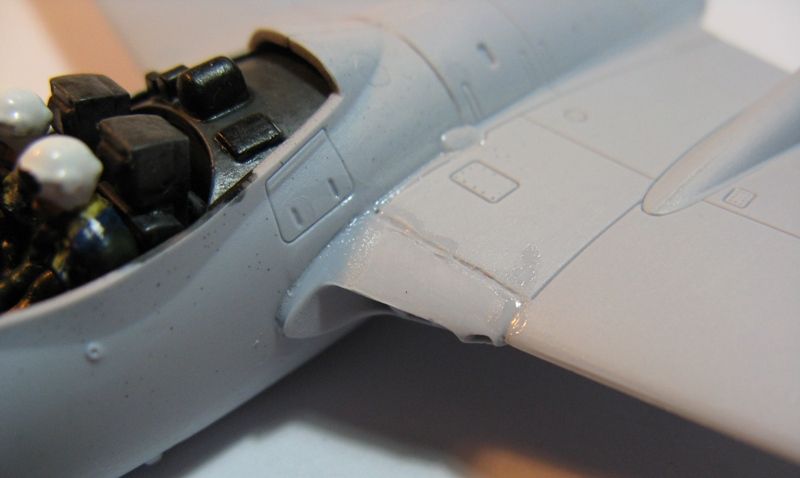 _________________
Best
Rich
"I've seen things you people wouldn't believe. Attack ships on fire off the shoulder of Orion. I watched C-beams glitter in the dark near the Tannhauser gate. All those moments will be lost in time... like tears in rain... Time to die."
My Model
Portfolio