S11/01711-6
Afrika Korps
1/76 scale.
Available as S11 from 1961 to 1972.
Issued as 01711-6 in 1973.
Included in
El Alamein German Defence (09654-8)
in 1973.
Replaced by
Afrika Korps (01711-6)
in 1974.
Type 2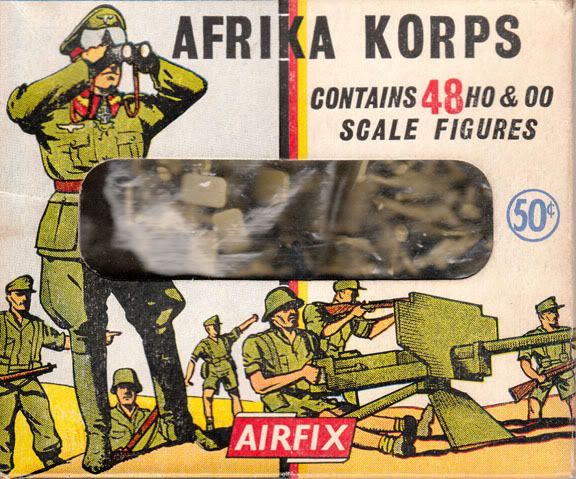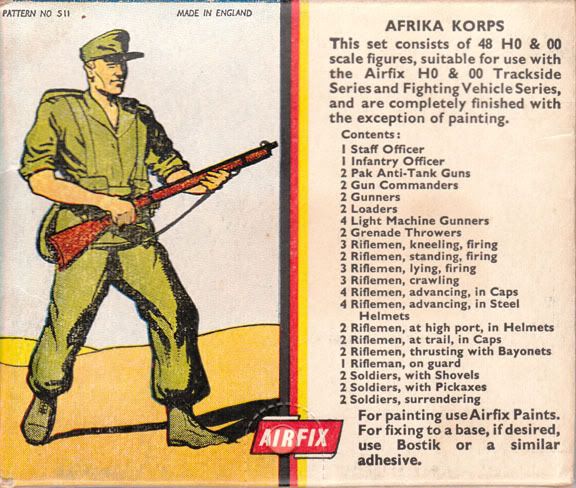 (Thanks to Planefixer)
(Thanks to Ratch)
Also issued by Plasty (Germany) as kit number 1005 (1960s).
Also issued by MPC (USA) in kits number 2-8001 El Alamein and 2-8054 Tank Battle at El Alamein (early 1970s).