1804/51459-6/A04710
British Infantry Support Group
1/32 scale.
Available as 1804 containing 29 figures in 1972.
Issued as 51459-6 containing 29 figures from 1973 to 1980.
Not listed on 1979 2nd supplement.
Listed as A02710 with 14 figures in 2010 catalogue, but not issued.
Issued as A04710 containing 14 figures from 2011 (Licenced by Hornby from CTS) to 2016.
Type 4B 1973 Target Box
(Thanks to BAC)
Type 4C Box 1976 Target Box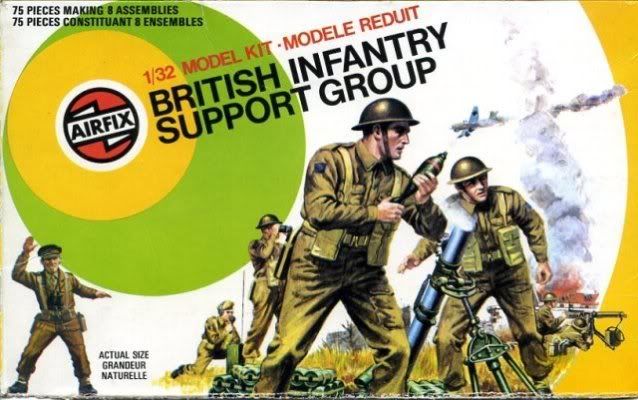 (Thanks to John Warren)
Type 16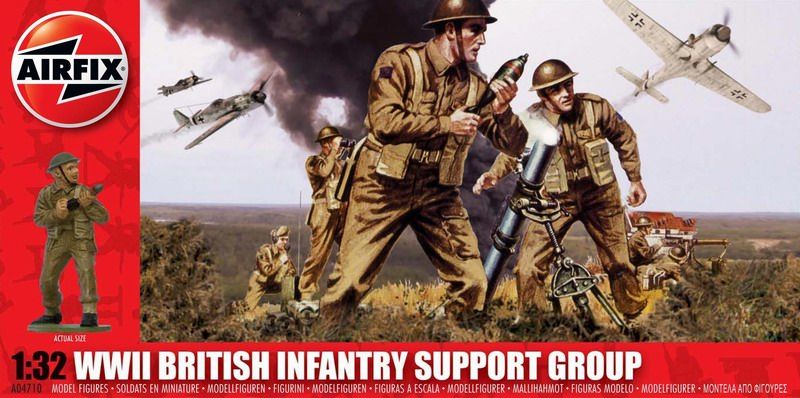 (Thanks to Andy Mullen)
Lewarne lists an additional kit number of 51559-6, but this does not appear in any catalogues and there is no evidence that a half-size set of these figures was issued.
Also issued by Classic Toy Soldiers as kit number AFX118A (tan) and AFX118B (green) in 2000s (16 Soldiers).