I usually give the pipes a coat of Humbrol MetaCote (best applied with an airbrush but can be applied by brush). Leave to dry for at least an hour, especially if brush painted) and then buff up with a cotton bud or polishing mop in a mini drill.
I then add burning effect using Tamiya Clear Yellow, Clear Orange and Clear Blue.
This one used 'Polished Steel' MetalCote with Blue and Orange to give the welding effect.
For this one I used 'Polished Aluminium' Metalcote with I think a very thin wash of Clear Orange.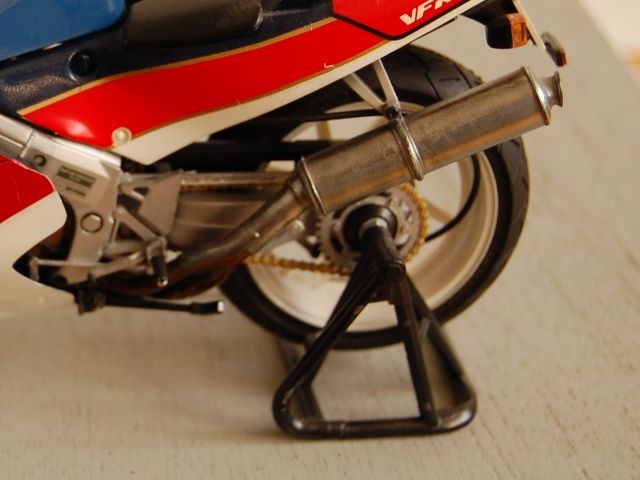 Hope that is some help.
_________________
Buy less, start less, finish more - or at the moment just try to finish at least one!
IPMS 13440
My WIP
My Portfolio