A50064
D-Day Operation Overlord June 6 1944
1/72 and 1/76 scales.
Contains:
Tiger I (A8V)
DUKW (A12V)
Matador & 5.5" Gun (A14V)
Buffalo Amphibian & Jeep (A202V)
Sherman Crab (02320)
LCM III and Sherman (A301V)
Coastal Defence (1694)
German Infantry (01705-1)
WWII British Infantry (A01762)
Beach Diorama Base
Available from 2008 to 2009.
Type 15C Grey swish Gift Set.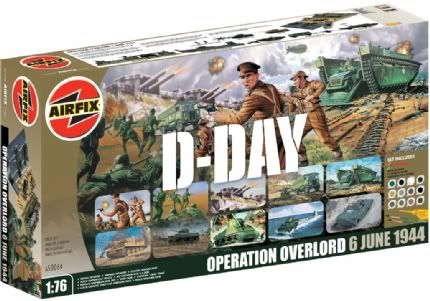 (Thanks to Hornby)