A little tip to paint Tank Tracks.
I was going to paint the tracks for my 1/35 Marder III from Tamiya, but was not glad to hold the track in my hand while painting them.
So I made this little ad hoc tool from a ruler and two pegs.
After the paint was dry, I turned the inside out to paint the inside of the track.
It worked perfectly, and I didn´t get paint on my fingers.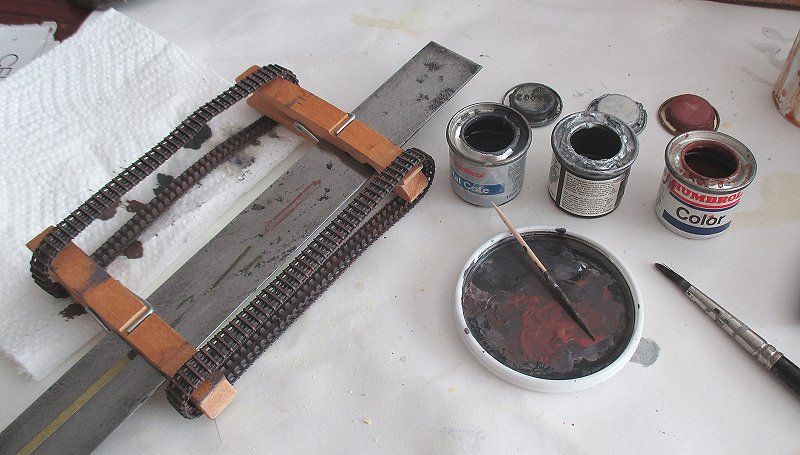 Jesper.
_________________
Some Say There Are Nuts On My Family Tree.
My Portfolio
Update: 28/feb/2016