Brews wrote:
Ratch could have expected a much more lively discussion on this point alone. I really liked WEM Colourcoats enamels, although they were thin and "scale colour". I think that the "scale colour" was lip service. No one paint can be scale colour for all scales unless ... wait for it ... colour can't be scaled.
Hi Brews,
Please forgive my selective quotation. I own Colourcoats now and have since 2014, but was a happy customer prior to that. We've done a tremendous amount of work in understanding the colours we make and where they came from. A few have been updated but by and large I am very happy with what we have.
The reason I quoted is because I wondered where you heard the claim that Colourcoats were "scaled". I can honestly say that I've never heard that but a large exercise we've been doing behind the scenes has been checking our colours against the real life standard they're supposed to match. With the odd exception that has required update due to since-debunked references, every colour in our large range matches the real colour.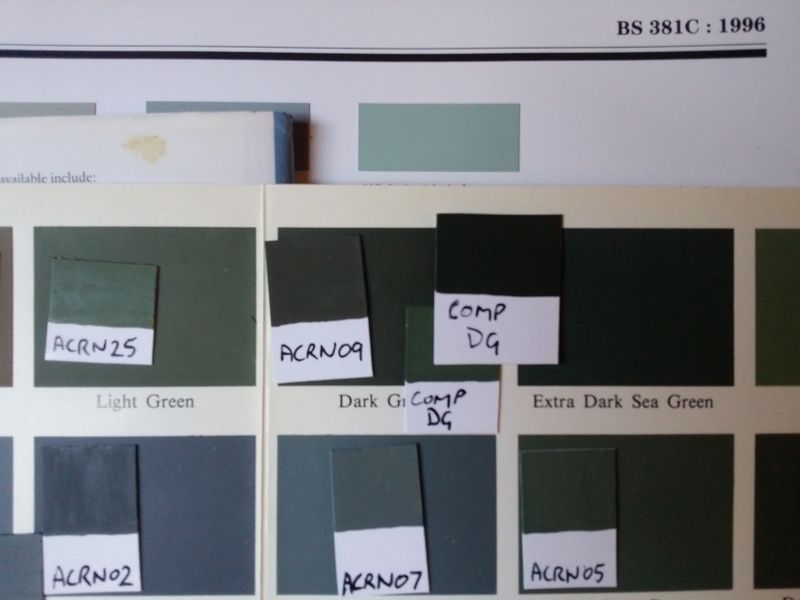 In otherwords, Colourcoats are not scaled at all - it you buy RAF Dark Green from us, you get RAF Dark Green. There are no colours in our range that are "scaled". The only instances where some engineering has been done between a real life sample and our paint has taken place on selected historical colours which were either paint types or on substrates known to colour-shift over the decades that have passed since they were fresh. In those instances, John Snyder has done some reverse-aging work to get back to the colour it should have been using his extensive experience and knowledge with different paint formulations, but again no attempt has ever been made in Colourcoats' history to pre-fade colours for so-called "scale effect".
Colourcoats is very much alive, well, and growing both in sales and colour range. They're still manufactured wholly in the UK, and we operate out of Aberdeenshire.