Some new aircraft colours on the way:
British
ACRN34 - Azure Blue - this will replace ACRN12. The new colour has been carefully matched to the British Aviation Colours of World War Two book colour chips published in association of the RAF Museum.
US Navy
ACUS33 - ANA607 Non-Specular Sea Blue (for use in "tricolor" schemes on top of fuselage and leading edges of wings and horizontal stabiliser, in conjunction with ACUS07 - ANA606 Semi-Gloss Sea Blue for wing and horizontal tail upper surfaces, ACUS08 Intermediate Blue fuselage sides and ACUS37 - ANA601 Insignia White undersides)
ACUS34 - ANA623 Glossy Sea Blue (late WW2 all-over blue)
ACUS35 - FS15042 Sea Blue (for post war use, e.g. Korean war F9F Panther etc)
ACUS36 - FS27875 Insignia White (for post war use, e.g. F4 Phantom undersides with ACUS01 Light Gull Gray upper surfaces)
ACUS37 - ANA601 Insignia White (for undersides of 1943- "tricolor" schemes)
The US Navy colours have been painstakingly matched to this very rare US Navy monogram: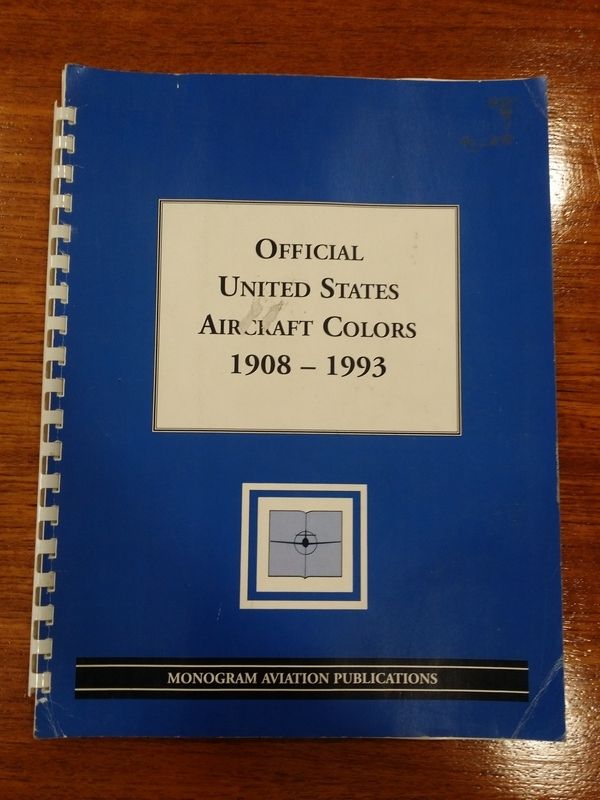 Like many, I wrongly assumed that US Navy sea blues were all the same colour with different sheens. They're not! Likewise, before I got in to this business I thought white, was white, was white - wrong again! It's fascinating seeing how distinctive these colours all are. It goes a long way to explaining why my older models often failed to capture the feel of the real thing.