Gaining some more flying hours on the Emil now. Change of plans on the colour scheme. I´m going to use the same idea with the red band around cowling. But the camouflage will have a different twist, using medium sea grey and panzer grey for the splinter sections and medium grey mottling on the cowling and the fuselage.
Fuselage and wings assembled.
Medium grey with a hint off mustard yellow.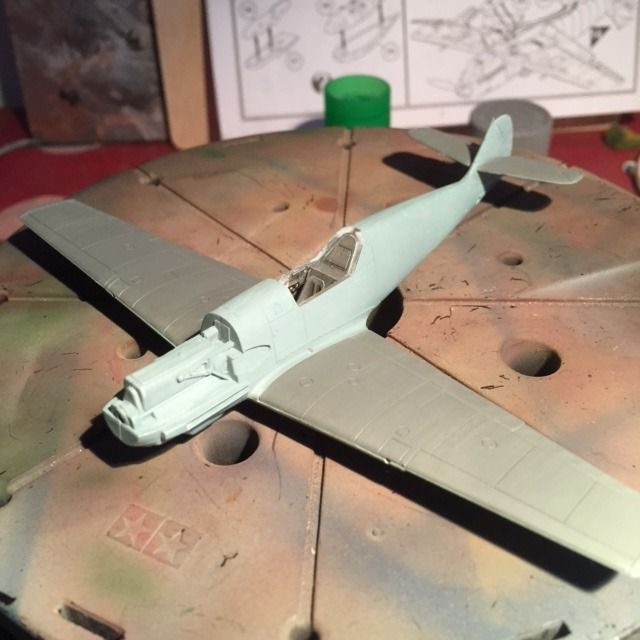 Simple masking procedure for the splinter camo.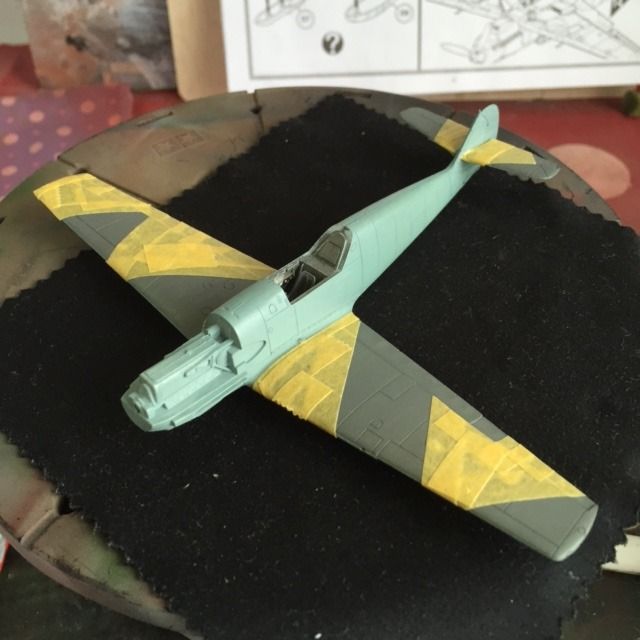 First half of the camo done.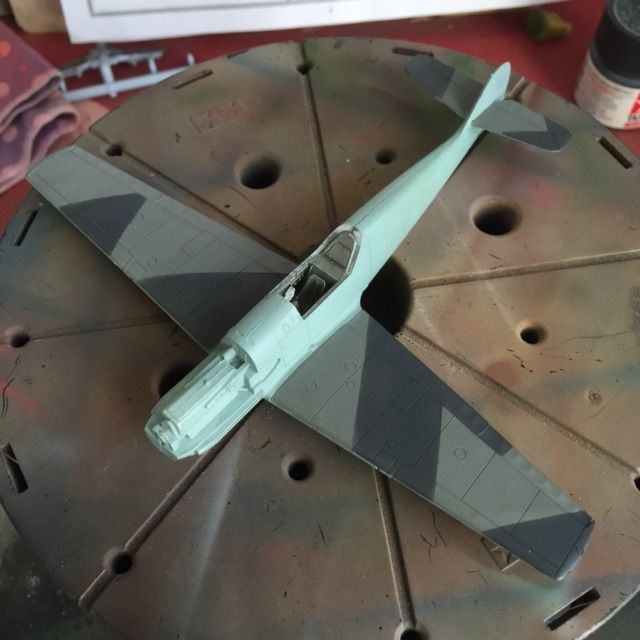 Now with white wing tips.