The Australian Army replaced its M113 FSVs (Saladin turret) with the Medium Reconnaissance Vehicle (MRV) in the late 1970s. This was an M113 fitted with a Scorpion turret. The MRV was armed with a 76mm main gun, a co-axial .30 cal machine gun with a second pintle mounted .30 cal MG on the turret. MRVs were fitted with flotation pods to compensate for the additional weight of the Scorpion turret and retain the M113's amphibious capability.
M113 MRVs were withdrawn from service because of work health concerns over the fumes from the 76mm gun.
Towards the end of their service life, M113 MRVs were used as opposing forces at the RAAC School of Armour at Puckapunyal. The red star used to identify the opposing forces has faded to very light pink on this example:
This example is painted in the standard Australian Army three colour camouflage scheme (with the flotation vane/pod in primer):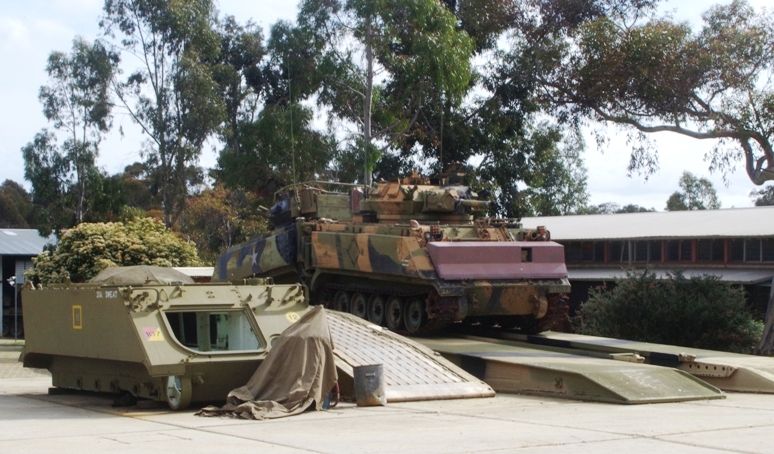 Both MRVs are parked on a bridge from a Leopard bridgelayer. Part of a Centurion bridge and an M113 hull are in the foreground of the second photograph.
Cheers
David