I had another trip to Murrayville and the most intact Matilda has been moved to a more accessible location.
This shows the fording marks that are replicated in the Australian markings provided in the Airfix kit. It could be a product of fading but they seem to have been black rather than red:
Something I didn't really notice on site is that this vehicle retains traces of its camouflage paint scheme; green over sand (don't have the actual colours at hand).
These are the fittings for the armoured track covers: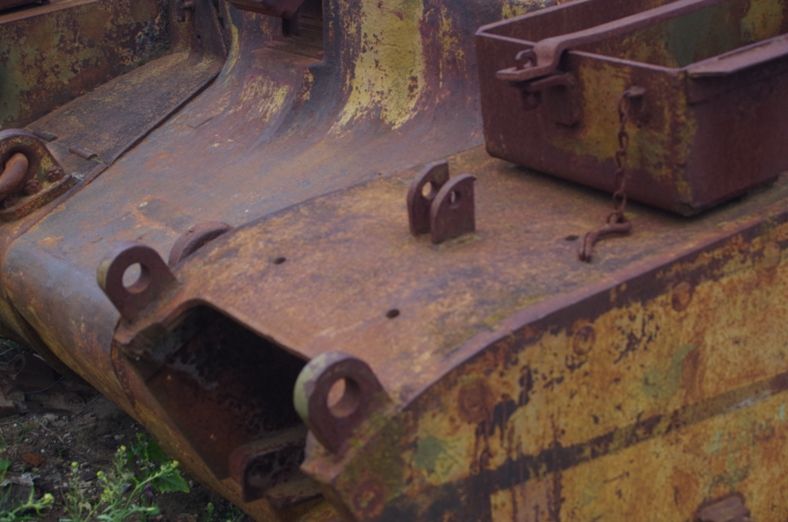 Stowage bins welded to the track covers. Note that they continue the angle of the sloped part of the track cover: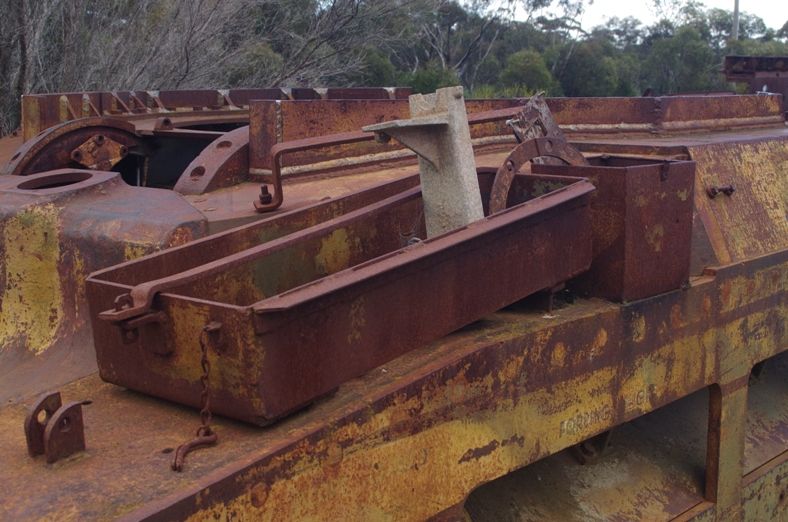 Another view of the additional turret ring protection:
Cheers
David