Airfix 1/48 P-40B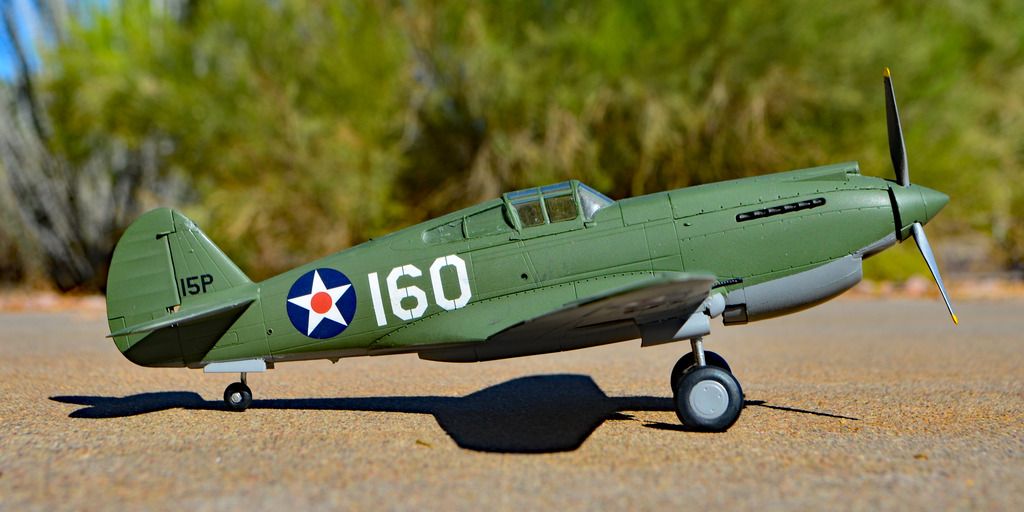 I'm calling her done. 3 attempts and about an hour's worth of time to get the radio antennas placed ended in failure and any more tinkering and I'd really damage the paint. Not sure why I couldn't get the wire to stay down (I use Bobe's strue) normally that's the easiest part of any airplane rigging wise.
Ah well. This was a very fun and very easy build. In all it took me about 5 weeks, mostly because my day job keeps me way too busy. No major fit problems to speak of and the decals were perfect. Very good job Airfix!
Still tinkering with that Mongram 1/48 B-29, though I doubt it gets done before the end of the summer, if then. I also picked up a Tie Fighter for something different and am considering starting on an Eduard Harrier I picked up last year as my on deck build.
All of this will be on hold for a couple weeks as I take a jaunt across the pound for a 10 day visit to the United Kingdon. Looking forward to hitting the Royal Air Museum!